---
Posts: 2947
Joined: Tue Jun 08, 2010 10:47 am
I missed the other chat program with whats his name, I'm sure it was good.
This bloke is definitely worth checking out, his youtube video's with Robert Schoch
as sidekick are brilliant.
Actually can you please try to get Robert Schoch on the program as well,
it would be good since they have worked together previously.
You can have maybe mulitple video boxes open and you could put random
chatters on to ask questions at designated times and it would be our own
personal nwo headquarters.
DTV headquarters:
The Peoples Round Table.
We need brains from all fields to educate us.
This is part of a past electric universe conference, would be cool to be there.
Live by the Terror, Die by the Terror.
---
I saw something recently with West debunking something or other..being a skeptic about something..what would that of been? ETs?
Wasnt it that documentary that was narrated by the guy who played Stryker in X-Men 2?
IRMENSUL13
---
Posts: 384
Joined: Mon Apr 25, 2011 12:56 pm
Great Catch.
Yes i'll admit it.... I think Max Keiser is a LEGEND
---
Posts: 4463
Joined: Thu Nov 05, 2009 6:11 am
Location: Earth
Great get there Zeta. Looking forward to it.

Star watchers,Sun,Moon or just space in interest.
https://www.darkskywatcher.com/dsw74.html
---
Posts: 18469
Joined: Thu Jul 22, 2010 4:20 am
Location: underneath the circumstances
.
.........KUDOS GOES TO ..........................''HURTSWHENIPEE''...
...for making original contact....
.
domdabears wrote:

I wanna punch you!!!!
---
---
.
Good job done by all - Zeta & Hurts.
Should be an evening to remember, by gawd.
Very much looking forward - a GREAT hit for DTV as well as the community.
Look out interwebs - we got yer A$$

Beer acquisition continues up to the point of some form of saturation and is driven on a course directed by the path of least resistance to the fridge
---
Posts: 6433
Joined: Sat May 14, 2011 10:00 pm
Location: Zin-Uru

BUMP

any info on if and when this is gonna happen?
It was written in prophecy that a Gelfling would end Skeksis rule...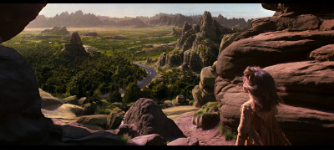 https://www.youtube.com/user/kinninigan
---
Related topics

Replies
Views

Last post