Breaking News
Two hours after the journalist that destroyed General Stanley McChrystal's career contacted Wikileaks he dies in an extremely odd car accident...
WikiLeaks says Michael Hastings contacted it just before his death. Are they implying he was murdered?
WikiLeaks just threw some gasoline onto the conspiracy fire. On Wednesday night, they Tweeted: "Michael Hastings contacted WikiLeaks lawyer Jennifer Robinson just a few hours before he died, saying that the FBI was investigating him."
What exactly are they trying to say?
Michael Hastings was a much admired freelance journalist who covered the wars in Iraq and Afghanistan and helped to bring down General Stanley McChrystal. He was tragically killed this week in a car crash in Los Angeles, after his car hit a tree. Hastings is believed to have been alone in the vehicle.
Hastings has certainly been in contact with WikiLeaks before. In 2012 he wrote a profile of Julian Assange for Rolling Stone in which he asked tough questions – but the overall tone is sympathetic. Hastings appeared willing to accept that the US government might have targeted Assange in an effort to discredit him; the interview also highlights the failure of mainstream media outlets to expose mistakes made by the US military and generally permits Assange to push his side of the story. Hastings' empathy for WikiLeaks ties together the deceased journalist, Julian Assange and (through Assange) the leaker Bradley Manning. You can throw Edward Snowden into that mix because he, too, is an admirer of WikiLeaks. And Hastings' last article was about the evils of the NSA – which ended with the tantalising line, "Perhaps more information will soon be forthcoming." Glenn Greenwald Tweeted a link to the piece after Hastings' death. Of such connections are conspiracy theories made. In the minds of the highly imaginative, that is.
So what is WikiLeaks trying to say with this Tweet? Is it simply priming us for a revelation about why Hastings was being investigated? Or is it trying to imply that there's some link between Hastings contacting Jennifer Robinson and the journalist's death? If so, we might have – in the words of Michael Moynihan – a peg for yet another kind of truther.
Tags: Bradley Manning, Edward Snowden, Julian Assange, michael hastings, Wikileaks
http://blogs.telegraph.co.uk/news/timst ... -murdered/
http://www.bbc.co.uk/news/magazine-22979199
Away to the land of nod for me zzzzzzzz
It only takes that one person to go missing for the world to become empty
---
Michael Hastings contacted Wikileaks lawyer hours before death claiming FBI were investigating him - Hastings Turns A Mercedes C250 Into A "Bomb"

"It sounded like a bomb went off.. My house shook" -Witness on Michael Hastings Car Crash Engine flew 50-60 yards?!
Michael Hastings' widow, Elise Jordan, has released her email today to the NYT, and an editor's reply, re: it's online obit about him which, she feels, tried to diminish his famous "Runaway General" article. She also, in a bonus, refers to what she heard on tapes she transcribed for him for his article.
The NYT response, from its obits ed., indicates they are standing by the obit and would make no change before it appears in print tomorrow. So she's taking her protest to the paper's public editor Margaret Sullivan. It's related to exactly what I posted earlier today--the credibility of the Times claiming that a Pentagon probe "cleared" McChrystal of wrongdoing. Here's what I wrote:
"You may have forgotten, if you ever knew, that an official 2011 Pentagon probe of the late Michael Hastings' takedown piece of Gen. McChrystal called the article into question. Then again, they interviewed only 15 witnesses--and talked to neither the general nor Hastings! See Rolling Stone's full defense of the piece. The highlight on the Pentagon report, for me:
Read more here >>>
http://12160.info/page/michael-hastings ... es_network
It only takes that one person to go missing for the world to become empty
---
Kiss my fine white @ss zzzzz ZZZZZZZZ
It only takes that one person to go missing for the world to become empty
---
What do you guys make of this accident?
Who knows any more? There do seem to be a few odd things about it.
Anyway, Abby Martin's few, simple, but heartfelt words were a nice tribute.
We gather knowledge faster than we gather wisdom. - William Bell
---
Sometimes I wanna knock the crap out of Cenk, but sometimes, I agree with him totally.


We gather knowledge faster than we gather wisdom. - William Bell
---
aint seen an engine leave a modern luxury car like that befor, although it looked as though he were going fast when he went through the red light, would make me think twice before buying a new merc if its gonna go up in flames like that, like i could afford one anyway.
why would a bloke like hastings be driving like that in the first place, thats so reckless.
were his car sabotaged, were he being pursued,
The more people i meet, the more i like my dog
If Monday had a face I would punch it
---
Posts: 1292
Joined: Sun Sep 16, 2012 12:21 pm
Location: "In life's litter tray......"
I still can't believe that the engine was thrown some '150' feet down the road!
And then it explodes like a bomb - destroying any material in the car.
I think this one has a nasty smell to it.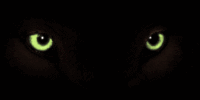 ---
Assange made an announcement just yesterday, take a wee look.
http://www.couriermail.com.au/news/nati ... 6666204842
http://www.guardian.co.uk/media/julian-assange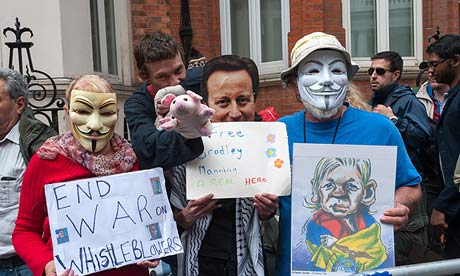 And then we have this >
http://www.cbsnews.com/video/watch/?id=50148436n
Wonder if Assange got a biggie about this >

http://www.dailymail.co.uk/news/article ... ports.html
It only takes that one person to go missing for the world to become empty
---
Do the maths
0 - 1 =
0
or minus one, so to say. . .
Henry Kissinger was U.S. Secretary of State and National Security Adviser during the period covered by the collection, and many of the reports were written by him or sent to him.
Thousands of the documents are marked NODIS (no distribution) or Eyes Only, as well as cables originally classed as secret or confidential.
Mr Assange said WikiLeaks had undertaken a detailed analysis of the communications, adding that the information eclipsed Cablegate, a set of more than 250,000 US diplomatic cables published by WikiLeaks from November 2010 and over the following year.
These documents were released after being anonymously leaked, detailing U.S. foreign policy over the last decade
The collection published today has not been leaked, but Mr Assange said WikiLeaks had been working for the past year to analyse and assess a vast amount of data held at the U.S. national archives before releasing it in a searchable form.

Mr Assange said WikiLeaks had developed sophisticated technical systems to deal with 'complex and voluminous' data.

Top secret documents were not available, while some others were lost or irreversibly corrupted for periods including December 1975 and March and June 1976, said Mr Assange.

He added that his mother, who lives in Australia, had told him he was being kept at the embassy 'with nothing to do but work on WikiLeaks material'.
http://www.dailymail.co.uk/news/article ... ports.html
A wee tad more info apon Plus D >
http://www.forbes.com/sites/andygreenbe ... c-history/
http://www.forbes.com/profile/julian-assange/
Nae sure WTF to make of this all after having a wee scan of this >
http://www.theglobeandmail.com/news/wor ... st+News%29
Next we have this amazing Interview with Michael in the living flesh . . .
http://www.pbs.org/wnet/tavissmiley/int ... -hastings/
It only takes that one person to go missing for the world to become empty
---
...This might just be nothing eh...Bahahahah >>>
We will not forget nor shall we forgive but we will always remember Michael Hastings the Journalist that will be remembered for having BAWS of steel RIP. . .

It only takes that one person to go missing for the world to become empty
---
Related topics

Replies
Views

Last post