builders tree pyramids lucifer & semi intelligent apes(neanderthal)

monuments before 11000 years ago those



not the build by homo sapiens



semi intelligent apes by aliens in fact, they have builed

tree pyramids with that astronomical mysteries and mathematical precision not was builed by uncivilized of human (in 12000 years ago)
http://www.disclose.tv/forum/post890914.html#p890914
---
---
Posts: 2382
Joined: Mon Apr 16, 2012 9:16 am
sounds like a bot, weres the link go,?
the story of life is quicker than the blink of an eye, the story of love is hello and goodbye, until we meet again my friend.
---
---
---
---
---
h
might is no Planet
f
the third planet and orbit Period 39 days

39= 13 × 3
13 & 3 = masonic numbers
http://www.space.com/21712-habitable-alien-planets-gliese-667c-infographic.html
three stars in the sky
http://www.space.com/21706-habitable-alien-planets-gliese-667c.html
---
Posts: 1097
Joined: Sun Sep 16, 2012 1:21 pm
Location: "In life's litter tray......"
Ah, you mean three pyramids in the Opening Post - not tree pyramids!
Now, three stars in the Gliese system with 'earth-like' planets - yes? and there's a link bewteen these?
Oh, and Free Masons liking numbers (13 x 3) Three again?
And 'Lucifer'?
Nevermind, and to finish:
Our ancesters were the "semi intelligent apes(neanderthal)" who didn't build them [the pyramids] but aliens from, maybe, the Gliese' system?
Give me a clue, am I on the right track here?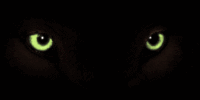 ---
aliens engineers of the pyramid had come Them from the planet

F

in Gliese 667 c

Satan is alien and neanderthal man were workers
Probably imam mahdi and jesus living in Gliese 667 c
tree pyramids symbol tree stars in sky planet F/ the great Pyramid =that big Star
maybe great Pyramid =planet C
size tow pyramid =equally
planet F and planet E= equally !
---
Related topics

Replies
Views

Last post