Posts: 1634
Joined: Sun Oct 04, 2009 12:31 am
California: Gas for $8.87 a Gallon? You've Got to be Kidding
Kathleen Waller usually stops at the V and A Fuels on the way to pick up her kids from school, but she was stunned to find unleaded going for $8.87 a gallon at the Washington Boulevard station Tuesday.
Super was going for $9.09 a gallon.
"I'm shocked," said Waller. "I thought it was a joke."
No joke, according to an attendant manning the station Tuesday afternoon. She had no explanation for why the price had been raised, only that the price hike came Tuesday morning.
She also declined to provide contact information for the station's owner. But she did say that some people had indeed purchased gas at the station Tuesday.
The station had a sign saying it was accepting "cash only," which several regular customers said was also not normal.
According to the Automobile Club of Southern California, the average price of a gallon of gas in Los Angeles County actually fell this week - to $2.95, the lowest price for regular unleaded since Dec. 28.
For years, several independently owned gas stations on Washington Boulevard had some of the cheapest gas in Pasadena, including V and A Fuels. But one station, the Fastop, has gone out of business, and another, Garo Gas, now sells only diesel.
Adam Gottlieb of the California Energy Commission said there are no legal restrictions prohibiting station owners from charging whatever price they want for gasoline.
But several drivers were saying no way to $8.87 gas. Most pulled in, then quickly pulled out after noticing the prices.
"I'm sure as hell not buying gasoline here," said Tasha Bell of Pasadena. "What kind of business is this?"
Paul Ramirez wanted to fill his Toyota SUV. He had been a regular customer since the station opened three months ago, he said.
"It was the cheapest gas in town - until today," said Ramirez. "I pulled up to buy gas, then the (store clerk) said 'Make sure you know the prices,' and I asked if she was kidding...Then I asked for my card back."
.
---
---
We're at about $4.00 a gallon here, but $8.87 is ridiculous. What's it in England?
---
Posts: 491
Joined: Tue Jun 09, 2009 8:14 pm
Location: Gone Fishing!
I know a station that's selling it for £1.18 a litre. here in the U.K.
There's nearly 4 litres to 1 gallon
So for one gallon of petrol we are paying £4.72
£4.72 at today's rate =
$7.26
Not quite as much as the station in California, but what you have to remember is that the lady only noticed that the price went up on Tuesday. We here the the U.K have been paying this price for quite some time now. We are paying more than any other European Country for our wheel juice by some margin. The prices in the cities are a lot more than this. That's why they call it Rip Off Britain.
Fucking Appalling.
Remember this day and prepare yourselves for it is a time of great revealing.
For when it arrives, mankind will finally know the truth about everything.
---
France average is 1.20 € for the diesel motors and 1.45 € for the other one not the super ,and i am talking in litres not galons .
My blog --- > http://uplifting7.blogspot.com/
---
Ok,in Scotland,i passed the petrol station this morning it was £1.09 per litre,so some converting will need to be done versus the american gallon and $.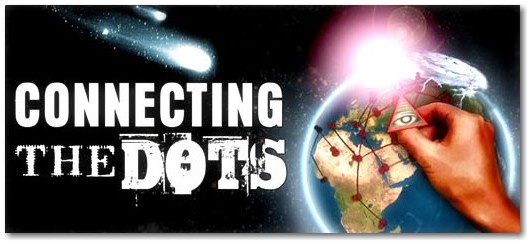 ---
See it for what it is. Imo it's a case of get as much as they can while 1. to price everybody out so that whats left is for their essentials. ie armed forces, the elite etc etc or 2. get as much as they can before alternative fuels make gas obselete.
Only my opinion but over the last thirty years I've noticed that most things have the same base patterns more or less. For example, when the cost of living shot down temporarily a few years back, food base rates etc etc everyone and his dog went out and purchased and by god many are paying for it now. Totally orchestrated and as always we're played like a fiddle. Fortunately we as a whole are becoming more aware but unfortunately that is also taken into account, no doubt. The more we try to exit the system the more legislation and red tape is manufactured to rope us back in. They (whoever they may be) always want their pound of flesh and it's sickening. We car share, we cycle we reduce in every way and what do they do? put prices up so their profit margins increase and every trick in the book is used including global warming.
There are technologies out there that have been stifled in order to keep them under wraps so the profit can be maximised. What's worse is that we know they exist and we know what goes on but------ You get the picture, one day (hopefully) it will change. OK Rant over.
Check this site.
http://www.sprword.com/mustwatch.html
it's one of the best (top 5 imo) every docu is excellent but with reference to this particular post find "Who killed the Electric car" lots of you have seen it so it's for those who haven't. (I think electric cars by the way are not the way to go but are being pushed more for their inadequacies so that fossil fuels stay appealing, just a personal hunch)
---
Damn! Any word as to what the gas at the station is now? Has it gone back down?
Hi, how are you today? Would u like a tall glass of SHUT THE F*CK UP!!!!
---
Related topics

Replies
Views

Last post