Well not being a pot smoker myself,im generall a nice clean living sort of guy into keep fit and have the odd beer or two.
Anyways what are these idiots all about
reclassifying cannabis again and again
.
What's the deal
...I mean they were presented with lots of evidence that the drug is rather harmless,i have never tried it myself mind you,but anyways they still decided to reclassify it.
Make it more serious in terms if you are caught with it...what a joke.
It's ridiculous really,leave the pot smokers alone thats what i say,probably the world should address
WHY
people are turning to drugs in the first place,not to mention the fact that organisations within out own governments are deliberately shipping them in,but thats a story for another day.
I'm sure the pot smokers will still get thier supply anyways.
Legalise cannabis thats what i say.What about cigarettes and alcohol,THEY ARE MUCH MORE HARMFUL i bet,which is one of the reasons we have open access to them
.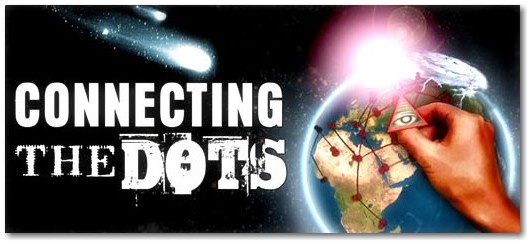 ---
I live in holland, and pot has never been a prob here,
i evin saw a cop buying some pot in our local coffeeshop.
Holland is the place to be if you are a potsmoker.
---
Posts: 807
Joined: Sun Nov 02, 2008 9:55 pm
see you in amsterdam!
---
There was a time when you could go into a chemist and buy cocaine, in victorian times women used to throw cocaine parties, the men would pop down the road to the local opium den to get high and the goverment couldnt care less. Now it all just seems like a controll mechanism, an excuse to imprison people for making decisions on there own - were all free to make decisions as long as we decide to do as were told.
Kill em all and let god sort them out!

Atheism is a non-prohet organisation.
---
Here in massachusetts, they actually decriminalized it to just a civil offence (like a parking ticket).
You wont get probation or have a drug charge on your record., its just a simple fine on anything less than an ounce.
Ill stay here in mass! thanks
---
Posts: 383
Joined: Tue Oct 07, 2008 12:43 am
bastards!
The line must be drawn here! This far, no farther!
---
Posts: 12213
Joined: Mon Jul 21, 2008 11:57 am
Location: The Pit
stevestv65 wrote:bastards!
Another one from the dephts of
peril....eh?
________________________________________________________________________________

= Since Dawn Of Time The Fate Of Man Is That Of Lice =
---
It's been decriminalized in DC as well. You can have up to 2 ounces for personal use. Given our current financial situation, it makes a lot more sense to legalize it and tax like we do alcohol and tobacco. The uptight right wingers will fight tooth and nail to see that never happens. God forbid anyone have a good time.

Do you know why Baptists don't fuck standing up? Someone might think they're dancing.
---
Posts: 6298
Joined: Wed Jul 22, 2009 3:06 pm
Location: coast
its not that they dont like folks taking drugs,just so long as its there shit,not your own or the little guys!!!
with the power of soul,anything is possible
with the power of you,anything that you wanna do
---
Related topics

Replies
Views

Last post