Carl Gustav Jung was born on 26. July 1875 and studied medicine in Basel. From 1900 to 1909 he worked as a psychiatrist at the Burghölzli mental hospital in Zurich where he introduced Freud's psychoanalysis together with Eugen Bleuler. In 1912, after six years of friendship, Jung parted with Freud due to theoretical differences and went on to craft his own Analytical Psychology. In 1935 he became a Professor at the ETH in Zurich and in 1944 Professor of Medical Psychology at the University of Basel. Jung married Emma Rauschenbach in 1903; they had 5 children. He lived and practiced in Küsnacht on the lake of Zurich, where he died on June 6, 1961
''Anyone who wants to know the human psyche will learn next to nothing from experimental psychology. He would be better advised to abandon exact science, put away his scholar's gown, bid farewell to his study, and wander with human heart throught the world. There in the horrors of prisons, lunatic asylums and hospitals, in drab suburban pubs, in brothels and gambling-hells, in the salons of the elegant, the Stock Exchanges, socialist meetings, churches, revivalist gatherings and ecstatic sects, through love and hate, through the experience of passion in every form in his own body, he would reap richer stores of knowledge than text-books a foot thick could give him, and he will know how to doctor the sick with a real knowledge of the human soul.''
-- Carl Jung
''There is a deep gulf between what a man is and what he represents, between what he is as an individual and what he is as a collective being. His function is developed at the expense of the individuality. Should he excel, he is merely identical with his collective function; but should he not, then, though he may be highly esteemed as a function in society, his individuality is wholly on the level of his inferior, undeveloped functions, and he is simply a barbarian, while in the former case he has happily deceived himself as to his actual barbarism.''
Psychological Types (1921). CW 6: P.III
*****************************************************************************
During the first world war, Carl Jung embarked on an extended self-exploration he called his 'confrontation with the unconscious'. At the heart of this exploration was The Red Book, a grand, illuminated volume which he created between 1914 and 1930, in which he developed the nucleus of his later theories.
The book is a remarkable blend of calligraphy and art; an illuminated manuscript that bears comparison with The Book of Kells and William Blake. But while Jung considered The Red Book his most important work, only a handful of people have ever seen it. Finally, nearly 80 years after it was completed, it is available in a facsimile edited by Jung historian Sonu Shamdasani and published by WW Norton. View a handful of the pages below.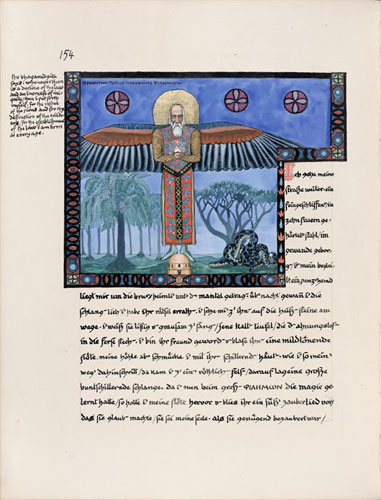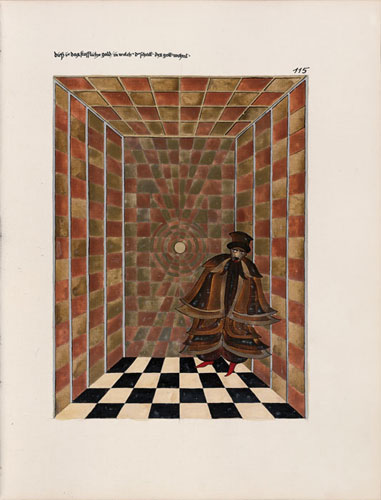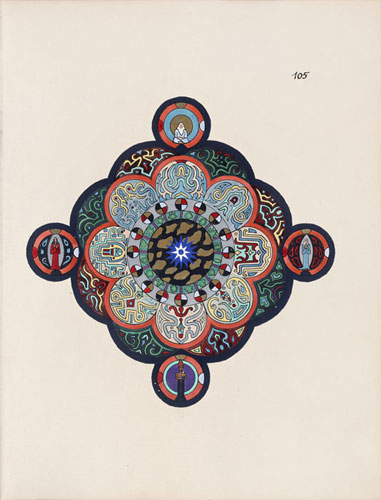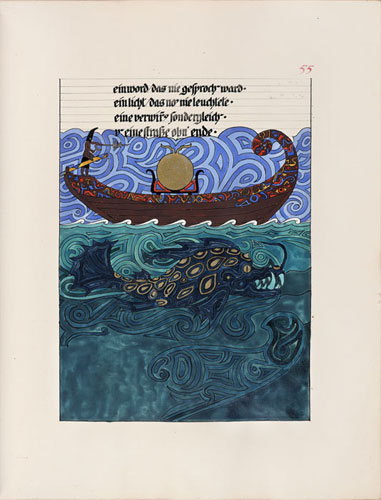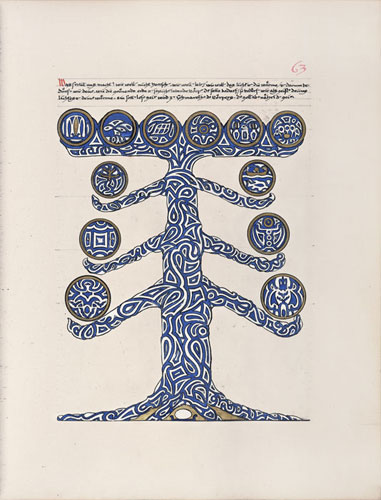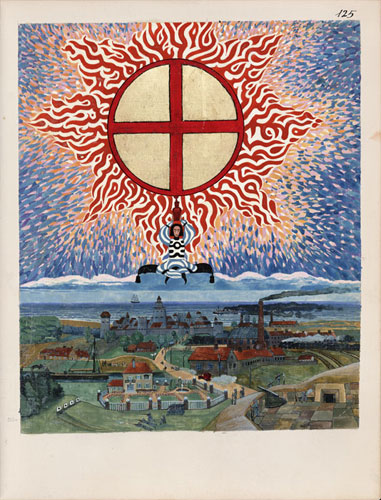 ''A man with nothing left becomes fully empowered, and he is the most unassailable weapon.''
http://www.youtube.com/watch?v=QmZ8B8u4CUo
---
Carl Jung was well ahead of his time and understood the soul better than most modern day. He will be back again to complete his journey home to God.

However, Plato understood more about the spiritual alchemy of the soul. Maybe because he did more group work and Jung's work was concentrated on the individual.

When you have cracked it on an individual level you then crack it on group level. Once you've cracked it on group level, then you can crack it on the nation level. Then all nuts are cracked whether they like it or not.
---
Related topics

Replies
Views

Last post