Posts: 11180
Joined: Mon Jul 21, 2008 12:57 pm
Location: Greisen-Zatsepin-Kuzmin

You might like:
Chatal-Hayouk Mankind's First Megacity 10000 BC
Ancient cities, as we find them today, are not impressive sights. All that remains of Catal Huyuk (Chat-al Hoo-yook), the first city, is a gullied, pitted mound, floating in a rolling plain of wheatfields. Little is left to show that this place was a primary source of Western civilization, a nexus of trade and ideas for two thousand years, the first organized cosmopolitan city-state, and arguably the source of the Great Mother Goddess religion -- the universal faith of Europe, the Near East, and the Far East before the great empires of the Fertile Crescent arose. Sadly, most of the research on this unique neolithic site has been abandoned, and thousands of pages of analysis remain unpublished.
Only one acre of the thirty-two acre mound has been systematically excavated, recorded, and reported. Those excavations reveal an almost fairy-tale city of shrines and temples, of philosophy, luxury, and wealth. This was Catal Huyuk, the ancestress of all other cities, a unique Temple City that was the religious center of the first great prehistoric civilization.
The oldest layer of Catal Huyuk yet excavated (virgin soil has not been reached) is reliably carbon dated to 6,500 B.C,, and reveals a thriving, completely developed and planned, city. While no traces of a town preceding the city were found in the excavated areas, it seems reasonable to assume that several hundred years (and possibly several millennia) before 6,500 B.C. the site was occupied, found ideal, and then developed from a village into a town, and finally into a city.
Twelve successive layers of building, representing distinct stages of the city and reflecting different eras of its history, have been found. The top layers of the mound, containing the most recent buildings, are dated at 5,600 B.C. The city was mysteriously abandoned at about this time, and a new city, labeled Catal Huyuk West, was founded several miles away across the Carsamba Cay river. While Catal Huyuk West has barely been investigated, the site appears to have been occupied for another 700 years until it, too, was abandoned. After 4.900 B.C. the entire area was forsaken -- there are no traces of any later buildings or further occupation after neolithic times. Thus, the full duration of this early civilization looks as though it should be measured from approximately 7,000 B.C. to 4,900 B.C., some 2,100 years, give or take a century, "The neolithic civilization revealed at Catal Huyuk shines like a supernova among the rather dim galaxy of contemprary peasant cultures," says James Mellaart, excavator of Catal Huyuk and premier authority on the ancient Near East.
The Great Mother Goddess seated on a throne, her hands on the heads of leopards.
http://www.catalhoyuk.com/
http://www.telesterion.com/catal1.htm
______________________________________________________________________________
-= PREDESTINATION: Itz hard to be ze good guy when you turn into a fucking gun =-
---
---
Posts: 624
Joined: Sat Nov 01, 2008 9:31 pm
Gerat post, another addition to my theory about there being a HUGE period of our ancient history that is completely unaccounted for (due to some serious geological upheaval i reckon).
I dont know how or why, but inside, i just know that there was an entire age that has been fogotten about, next stop antarctica, i sure there will be some much cooler traces of civilisation buried under all that ice....
"The more things change the more they stay the same..."
---
Posts: 8632
Joined: Sat May 30, 2009 7:37 am
Every since I read Andrew collins work I have loved this shit
---
---
---
achnaton wrote:Very interesting indeed, I've read about nuked cities 10.000 b.c

Writers like Jim Marrs, Zecharia Sitchin and Erich von Dänichen got loads to read about these huge anciënt cities int.al Sodom and Gomora.

Cheers
Erich von Daeniken: Chariots of the Gods ?
______________________________________________________________________________
-= PREDESTINATION: Itz hard to be ze good guy when you turn into a fucking gun =-
---
Posts: 8632
Joined: Sat May 30, 2009 7:37 am
---
---
hesop wrote:Wow! If I didn't read any of this, and just went by the pictures, I would have sworn this was about the Navajo Pueblos.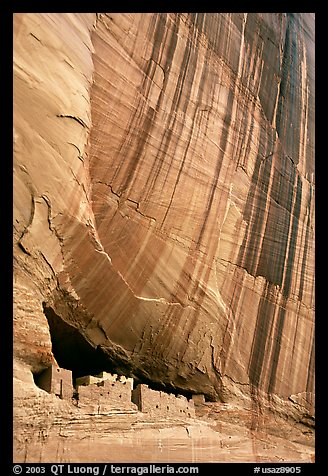 Yeah, Hesop you´re right
Cannibalism And The Anasazi
Dr. Christy Turner is shown visiting Chaco Canyon and presents his theories about how humans were systematically butchered and eaten in the ancient pueblos of the Southwest between about A.D. 900 and 1250.
http://www.digital-images.net/Gallery/S ... aVerde.jpg
______________________________________________________________________________
-= PREDESTINATION: Itz hard to be ze good guy when you turn into a fucking gun =-
---
Related topics

Replies
Views

Last post