Cats are one of the top threats to US wildlife, killing billions of animals each year, a study suggests.
The authors estimate they are responsible for the deaths of between 1.4 and 3.7 billion birds and 6.9-20.7 billion mammals annually.
Writing in Nature Communications, the scientists said stray and feral cats were the worst offenders.
However, they added that pet cats also played a role and that owners should do more to reduce their impact.
The authors concluded that more animals are dying at the claws of cats in the United States than in road accidents, collisions with buildings or poisonings.
The domestic cat's killer instinct of has been well documented on many islands around the world.
Felines accompanying their human companions have gone on to decimate local wildlife, and they have been blamed for the global extinction of 33 species.
But their impact on mainland areas has been harder to chart.
To find out more, researchers from the Smithsonian Conservation Biology Institute (SCBI) and the US Fish and Wildlife Service carried out a review of studies that had previously looked at the predatory prowess of cats.
Continue reading the main story
"Start Quote
Our study suggests that they are the top threat to US wildlife"
Dr Pete Marra SCBI
Their analysis revealed that the cat killings were much higher than previous studies had suggested: they found that they had killed more than four times as many birds as has been previously estimated.
Birds native to the US, such as the American Robin, were most at risk, and mice, shrews, voles, squirrels and rabbits were the mammals most likely to be killed.
Dr Pete Marra from the SCBI said: "Our study suggests that they are the top threat to US wildlife."
The team said that "un-owned" cats, which they classified as strays, feral cats and farm cats, were killing about three times as many animals as pet cats, but that their owners could do more to limit the impact.
Dr Marra said: "We hope that the large amount of wildlife mortality indicated by our research convinces some cat owners to keep their cats indoors and that it alerts policymakers, wildlife managers and scientists to the large magnitude of wildlife mortality caused by cat predation."
A spokeswoman for the UK's animal welfare charity the RSPCA said that a properly fitted collar and bell could reduce a cat's success when hunting by at least a third.
http://www.bbc.co.uk/news/science-environment-21236690
Can You Imagine A World Without Cats?
---
Posts: 1297
Joined: Sun Sep 16, 2012 12:21 pm
Location: "In life's litter tray......"
"Bloody typical human's - we do our job and they criticise us!!!"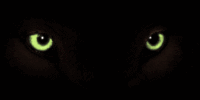 ---
---
Posts: 14844
Joined: Thu Jul 31, 2008 3:45 pm
Location: Chicago
Yeah, I remember watching the most deadly felines on animal planet one time.

You know they're talking about tigers, and lions, and all of a sudden at number one was house cats.

say whaaaaat?
---
Posts: 10476
Joined: Tue Jan 04, 2011 3:05 pm
Location: ON A GIF: HUNT
I personally love cats


---
Posts: 8435
Joined: Sat May 30, 2009 6:37 am
Ha! Cat Attack! Activate~
bad ass kitties
the latest technology to be employed
Giddy up!
Practice to make a kitty an alligator killer starts young
What a long strange trip it's been..............
---
Posts: 8435
Joined: Sat May 30, 2009 6:37 am
What a long strange trip it's been..............
---
I saw this gif today and it made me think of this thread.
Matthew 7
"Do not judge, or you too will be judged. For in the same way you judge others, you will be judged, and with the measure you use, it will be measured to you.
---
Posts: 21462
Joined: Thu Jul 22, 2010 3:20 am
Location: Odin's Palace
.
.......i ain't buyin' it.....
Collapse is a series of events that sometimes span years.
Each event increases in volatility over the last event,
but as time goes on these events tend to condition the masses.
---
Posts: 10476
Joined: Tue Jan 04, 2011 3:05 pm
Location: ON A GIF: HUNT
---
Related topics

Replies
Views

Last post