.
.....news from Dom-land........
Chicago Lawmaker Seeks To Make Feeding Pigeons A Crime; Punishable By 6 Months In Jail
TheAwakenedMedia
Published on Dec 14, 2012
http://www.youtube.com/watch?v=jBmwXX1mWh8

I am not a Conspiracy Theorist - I AM AN ORGANIZED CRIME INVESTIGATOR
---
TheAwakenedMedia
Now thats what i call distractive news, for the masses, for the sheep.
http://ufomaniacs.blogspot.com/
http://tiny.cc/Rizzesearch
"The greatest things on earth are us,supposedly.
Why don't we act accordingly, with humanity" Rizze
---
Posts: 7410
Joined: Sat May 14, 2011 10:00 pm
Location: Zin-Uru
the birds gotta eat too..we stole their land to make cities!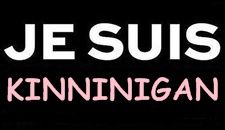 Troll2rocks wrote:<<< See avatar for dance instructions.
https://www.youtube.com/user/kinninigan
http://www.disclose.tv/user/kinninigan/
---
Related topics

Replies
Views

Last post