Igth people,
According to the story, Yeshua was often asked questions by the disbelievers, in one occasion he was asked what the greatest commandment by a bunch of Pharisees, for the Jews of the time were very strong in following the Law, thus if Yeshua failed to answer the question properly, he would had been immediately discredited as a teacher, he simply replied
"Love the Lord your God with all your heart and with all your soul and with all your mind"
Followed by
"Love your neighbor as yourself"
If you love God:
You do not worship anything/anyone, nor do you need to make idols for he lives in your heart, a temple that can not be destroyed,furthermore you do not misuse his name, how many times have you said bad things about your lover? Are you not most likely to say only good things if you are in love? Furthermore when you love God you take some of your time to talk to him and appreciate what you have in this material world.. that is what the Sabbath really is, not mass, not synagogues, but those small moments when you tune out all of the chaos of the world and simply say "Thanks".
If you love your neighbor:
You do not attempt to kill,steal or lie to them. You do not feel interest for their partner for it is what makes them happy, lust is but a fleeting emotion... but love is a lasting one....
Lastly, you are aware that one day you may bare children, and you will be given the task of teaching them, but how can you expect them to listen if you did not listen to your own parents?
-Lotus Feet
Master Raphael wrote:what you call the law of attraction was missing a vital aspect to the theory that I call the law of repulsion ...it is clear I drove the two of you together...using my repulsion not attraction
---
Posts: 2768
Joined: Thu Dec 03, 2009 12:56 am
Prayer by Antoine de Saint-Exupery ..

Lord, I ask not about miracles, and not the mirages, and the strength of each day.Teach me the art of small steps.

Make me an observant and resourceful, that the diversity of everyday life in time to dwell on the discoveries and experiences that made me excited.

Teach me how to properly dispose of time in my life. Give me a subtle flair to distinguish primary from the secondary.

I ask about the power of restraint and measures that I have on life fluttered and slid, and wisely planned throughout the day, could see the tops and gave, and even sometimes to find time to enjoy art.
Help me to understand that dreams can not be a help. No dreams of the past or dreams of the future. Help me to be here and now and accept that moment as the most important.

Protected me from a naive belief that everything in life should be smooth. Give me a clear consciousness that the complexity of defeat, the fall and failure are just a natural part of life, through which we grow and mature.

Remind me that the heart often argues with reason.

Send me the right time for someone who has the courage to tell me the truth, but tell her loving!
I know that many problems can be solved if we do nothing, so teach me patience.

You know how much we need the friendship. Let me be worthy of the most beautiful and tender Dara Destiny.

Give me a rich imagination to the right time, at the right time, right place, in silence, or speaking, give someone the necessary heat.

Make me a man who knows how to reach those who really "down".

Protected me from fear to miss something in life.

Give me not what I want myself and what I really needed.

Teach me the art of small steps.
Last edited by
Tertiusgaudens
on Tue Jun 21, 2011 9:53 pm, edited 1 time in total.
Hope is the thing with feathers...


Emily Dickinson
---
---
Posts: 331
Joined: Sat Jul 04, 2009 1:09 am
Row row row your boat gently down the stream
merrily merrily merrily merrily
Life is but a dream.
Eloquent prayer Tertius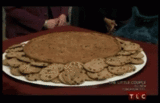 Happiness is subjective ;)
---
Related topics

Replies
Views

Last post