Posts: 1216
Joined: Thu Feb 04, 2010 10:15 am
Darker skin pigmentation is either due to *genetic* properties of an individual's skin, which typically occurs over long periods of time an evolution of the human body. The human body *will* adapt over time in order to protect itself.
There are "Albino" animals discovered all the time in "deep cave exploration" that have very "white" skin pigmentation:
A research on this subject matter proving that skin pigmentation "seemed" to not be related to diet and/or genetic foundations, but could very well be due to lack of sunlight:
http://jeb.biologists.org/cgi/reprint/26/2/125.pdf
Same DNA as a normal crawfish, just pigmentation was not developed due to...lack of sunlight...
Where as a cave Salamander that lives closer to the entrance of the same cave has pigmentation...because it is exposed regularly to sunlight.
Good article on this subject:
http://animals.howstuffworks.com/animal-facts/cave-biology.htm/printable
So, with all of this information... yeah man... if you lived underground for like a few thousand years (actually very well could be a shorter period...but based on the topic at hand...several thousand years)...or rather say you decided to go live underground for the rest of your life and your "family" lived there for thousands of years...as we understand biology and skin pigmentation today...your future generation "sibblings/family tree" would be some really white looking peeps!!!!
---
this is one of the greatest posts i have seen , why the fuck i am seeing it just now
thanks for sharing
all around the web people , vids , interviews , are saying the same think
the world is full of secrets that will be announced to the public soon
my guess is Egypt will go first and the rest will follow
once you open the Pandora's box you can never close it
hawASS is out of his job in June , it is a 4 year assignment and his term is coming to the end ( just another coincidence i guess )
ASS isn't just another random dick , he is working for the CIA & Co but i wonder how will he be able to move the underground city's , people , ships and stuff out of the little hole he opened
something is happening over there , we can all feel it , i just hope to wake up one morning and hit the 24 hours 150 parts Tv show on our planets true history on the History Channel , torrents and youtube vids are welcome also
we are getting there people just hang on
My blog --- > http://uplifting7.blogspot.com/
---
this came up yesterday
http://www.sciencedaily.com/releases/20 ... 111935.htm
and i have found a crazy amount of evidence for the tunnels running all over the planet
connecting Europe with America etc , lost city's , white Indians ( remains of nazi ) in the amazon area etc
Nazi's where aware of a lot of things on this , if i can find the pictures i will post them along with the articles ( they are in my old PC somewhere :/ )
My blog --- > http://uplifting7.blogspot.com/
---
Posts: 11855
Joined: Wed Apr 22, 2009 2:08 am
the age of revealing.
we are truly lucky to be alive.
peace
---
Mayan long count = 5,125 years x 5 = 25,625 years. Last Great Ice Age began approx. 26,000 years ago. The Younger Drius Event occured approx. 13,000 years ago. Mayan long count = 25,625 divided by 2 = 12,812 years. Also approx 38,000 Ice Age then again approx 50,000 years ago Ice age, approx. 75,000 years ago you guessed it and ( Mt. Toba also blew it top). hmm. pattern? yes/no Current theory suggests our solar system oscillates 2.7 times up and down through the Galactic Ecliptic for every 200,000,000 to 250,000,000 year Galactic orbital completion. That's 95,592,592.5 years per crossing, I dont buy it but I will leave it alone for now. However I will say that I believe it occures far more often. There also seems to be a 30,000,000 year extinction rate on Earth. So every 13,000 years there is a small Ice Age, every 26,000 years there is a large Ice Age. Maybe I 'm just makeing myself see something that doesn't exist, then again what if? Beside it holds more water than Sitchens' Nibiru theory.
Anything of interest always comes at ones expense.
---
Posts: 3733
Joined: Mon Dec 14, 2009 12:32 pm
Restoring Sanity

and or

Keeping Fear Alive

!
---
---
Posts: 3733
Joined: Mon Dec 14, 2009 12:32 pm
nice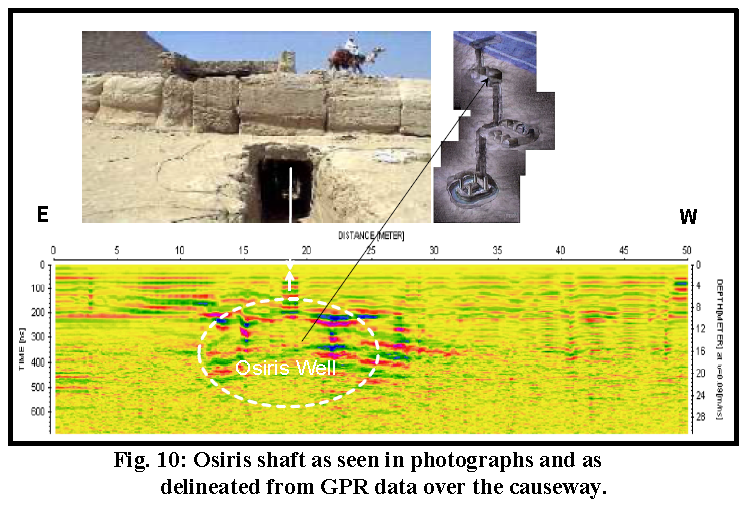 thanks
Restoring Sanity

and or

Keeping Fear Alive

!
---
Erich Von Daniken did it for me, I needed nothing more as far as the existance of extraterrestrials, and their ties to mankind. How can so many ancient civilisations say the same things without haveing ever met. How can we continue to believe that our ancient ancestors were mindless rock beaters. I only posted that crap a few posts back to bring to light that they witnessed what we may end up seeing, they witnessed a good many things. Things that have been hidden from us by people such a Hawass the dueche. It is up to people like us to expand towards every reaching theory and come back to a middle ground and share. Only then will we see the puzzle fall into place and we are getting very close I would say. The things that are happening not just in Egypt, but world wide as far as discoveries are gaining profound value in knowledge and momentum. Soon the big picture with hurt the minds with the truth, and with luck break the chain of mans prison. I personally think that the Anunnaki are to be feared which is why we must find the answers before their possible return, but could they already be heer? Or are we them?
Anything of interest always comes at ones expense.
---
Posts: 2442
Joined: Mon Nov 23, 2009 8:25 am
Location: Scotland
http://www.mnsu.edu/emuseum/information/biography/klmno/lehner_mark.html
I didn't know that Hawass's great friend and fellow Egyptologist, Dr. Mark Lehner, who's helping out at the site,
was a former devotee of Edgar Cayce!
and actually, in the 1970's was funded by the Edgar Cayce Foundation to dig for the 'Hall of Records' from lost Atlantis! -
Under the paws of the Shpinx, near the Great Pyramid.
Maybe I'm the only one that wonders how someone can change from believing in such ideas that Edgar Cayce promoted - to being a staunch 'by the historical record' archeologist and becomes great friends & collegue with Hawass - who's views on such things are well know and documented!
Former Edgar Cayce devotee and Hawass! - that's like finding Hitler in bed with Ghandi!
Or did he simply have a change of heart............
---
Related topics

Replies
Views

Last post