I'm sick of people who claim to know the truth trying to sell you ten f& books to explain it. All they try to do is feed you half truths to make people more paranoid so they will buy there next book. The people who are comitted to the truth are not selling it.
People commited to the truth post facts not oppinians. The
hope
is that people will form there oppinians based on facts and start to see the world around them for what it is.
Reguardless of the current version of the truth people will start to recognize the facts and if they support the "truth" people will notice.
I guess what I'm trying to say is don't pay for the truth because its all around you it's free and people are constantly talking about it.
Thanks to Disclose.tv we can post what we think for free.
Special thanks to Truthseeker for his relentless effort to spred the
Facts
and also any one who posts information ( videos, sounds, and photos) on this web site.
Keep it up
---
That reminds me the UFO community. There's so many fucking theories out there that they bicker among themselves to the point of slander. Kinda like your typical internet forum.
Over time these subjects get so saturated with opposing views, static, that any gains that could have been made in the beginning are reduced to rubbish. It's kind of a snap shot of the world in general.
Look what has happened to the churches and our governments.
Compare the movies, books, and media of yesterday to the present.
Substance has been replaced with flash. Truth with greed.
The same goes for everything. How do you sift through all of the BS? How does one choose what "truth" to believe?
No one knows the truth, whatever truth really is.
---
Hey guys,don't be too hard on yourself:THE TRUTH IS THE TRUTH it's just REAL hard i believe to get to the ABSOLUTE truth about anything.I think the most important fact is that we keep our minds open not closed,we ask questions when we need to and try as hard as we can to get answers that satisfy us.
We can either lay down and be sheep and obey everything we are told or we can stand around for a bit,look around at this magnificent planet and realise,HOLY SHIT-IT FEELS GOOD TO BE ALIVE GODDAMMIT despite what our governments do to us all
Stay positive and don't let anybody talk down to you or tell you what to think or believe.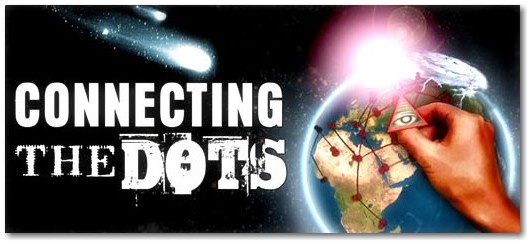 ---
Hold on a minute....

I shouldn't pay for truth...
I shouldn't pay for god....
I shouldn't pay for war....
I shouldn't pay for t.v......

Man! What am I going to do with all this money?

Guess I'll give it to my mom....
---
Related topics

Replies
Views

Last post