.
Click To Enlarge: Popcorn
from NPR Plus
Creative Commons License:
by nc nd
Not Yet Rated
Skunk Bear boots up its time machine, microscope and slow motion camera to explore the science and history of popcorn.
skunkbear.tumblr.com
https://vimeo.com/87817306

I am not a Conspiracy Theorist - I AM AN ORGANIZED CRIME INVESTIGATOR
---
Milksop Miliband wrote:

Am I tough enough? Hell, yes, I'm tough enough
---
Posts: 8245
Joined: Tue Jan 04, 2011 3:05 pm
Location: ON A GIF: HUNT
At last! an interesting vid
Dweeb
Canubisfinalpost wrote:

''That was 1 terrible drunken night all fumed by Domdabears''
---
Posts: 20108
Joined: Thu Jul 22, 2010 3:20 am
Location: ....at my present level of ignorance
---
Posts: 4476
Joined: Thu Nov 05, 2009 5:11 am
Location: Earth
Yummy stuff. Yeah starch, Another thing i love that may not be so healthy. Oh well. Ya wanna live forever?

Star watchers,Sun,Moon or just space in interest.
https://www.darkskywatcher.com/dsw74.html
---
Posts: 632
Joined: Mon Mar 07, 2011 4:07 pm
Location: Fullerton,CA,USA
The57ironman wrote:
Thought of this.
Jesus Hates Dinosaurs.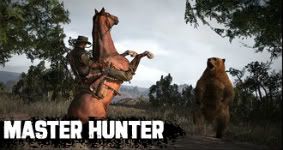 ---
Related topics

Replies
Views

Last post