Posts: 34
Joined: Sat Aug 11, 2012 12:32 am
Lucid, Get it! should change my moniker to slow learner
Much as I like JA
, I Dunno maybe this would be the better flavour for this thread.
[youtube]http://www.youtube.com/watch?v=ZDN9y2vTdUs&feature=fvwrel[/youtube]
new here and hope I posted the vid right!
---
Great thread Shag!

Did U start one on what we should do in case of the level Kong CME?

i did a search and either my poor choice of words for the search or there is not much out there.

I recollect that I heard/or read that telegrah wires work without power and coins heated up when the last big one hit in the 19th century but again cannot find much on the web about it. So i cannot verify that either.
Great question dollar short and welcome. It has come up in this thread. Your search may not have included the right wording. I searched for power grid.
Well, no. In fact a report commissioned by the office of the President showed that in fact such a storm would not only cause problems for electronic devices, but could potentially bring down the entire power grid. And not just here, but around the world. The kind of damage that would be caused could take months or, more likely, years to repair.

post718475.html?hilit=power%20grid#p718475
As far as survival of a massive CME strike. No I do not think I have covered much on that topic. Feel free to post your findings.
As far as posting you tube vids. The highlighted portion between the = and the & is what you post between youtube brackets. If that makes sense.
http://www.youtube.com/watch?v=
ZDN9y2vTdUs
&feature=fvwrel
______________________
This video is in the spirit of the thread, if not in form!





Lucidlemondrop, thank you for the song. Old school there. I did enjoy it. Although I am older I have never heard that song before.
Thank you for the posts

Opinionated turds. Thats what its about
---
Posts: 21117
Joined: Thu Jul 22, 2010 3:20 am
Location: Odin's Palace
Shaggietrip wrote:

Lucidlemondrop, thank you for the song. Old school there. I did enjoy it. Although I am older I have never heard that song before.
.
....a poo is pooing in the sun..
.
....old school is right...
.
if you don't like my opinions....please lower your standards
.
---
This update is the shit. Trudi Kay puts out some heavy vids. The beginning alone is worth the watch. But there is detailed info in the update also. I watched in full screen and I thought is was cool. Hope you enjoy.
Trudi Kay

Opinionated turds. Thats what its about
---
Posts: 21117
Joined: Thu Jul 22, 2010 3:20 am
Location: Odin's Palace
.
...awesome shaggie..
.
if you don't like my opinions....please lower your standards
.
---

I am going to try and address the power grid complications due to a CME/GIC.
There will be lots of read and somethings that may be hard to understand at first. I suggest following up on the areas you find interesting or hard to understand.
As usual on most topics here what I post is just a scratch of the surface. If you find you want more follow links or search out some of your own info.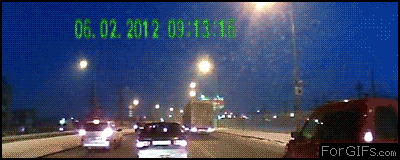 Every hundred years or so, a solar storm comes along so potent it fills the skies of Earth with blood-red auroras, makes compass needles point in the wrong direction, and sends electric currents coursing through the planet's topsoil. The most famous such storm, the Carrington Event of 1859, actually shocked telegraph operators and set some of their offices on fire. A 2008 report by the National Academy of Sciences warns that if such a storm occurred today, we could experience widespread power blackouts with permanent damage to many key transformers.
The troublemaker for power grids is the "GIC" – short for geomagnetically induced current. When a coronal mass ejection (a billion-ton solar storm cloud) hits Earth's magnetic field, the impact causes the field to shake and quiver. These magnetic vibrations induce currents almost everywhere, from Earth's upper atmosphere to the ground beneath our feet. Powerful GICs can overload circuits, trip breakers, and in extreme cases melt the windings of heavy-duty transformers.
This actually happened in Quebec on March 13, 1989, when a geomagnetic storm much less severe than the Carrington Event knocked out power across the entire province for more than nine hours. The storm damaged transformers in Quebec, New Jersey, and Great Britain, and caused more than 200 power anomalies across the USA from the eastern seaboard to the Pacific Northwest. A similar series of "Halloween storms" in October 2003 triggered a regional blackout in southern Sweden and may have damaged transformers in South Africa.
Source:
http://science.nasa.gov/science-news/science-at-nasa/2010/26oct_solarshield/
_______________________
Now that we know this is caused by GIC [Geomagnetically Induced Current] lets look at some items about it.
____________
Geomagnetically induced current
Geomagnetically induced currents (GIC), affecting the normal operation of long electrical conductor systems, are a manifestation at ground level of space weather. During space weather events, electric currents in the magnetosphere and ionosphere experience large variations, which manifest also in the Earth's magnetic field. These variations induce currents (GIC) in conductors operated on the surface of Earth. Electric transmission grids and buried pipelines are common examples of such conductor systems. GIC can cause problems, such as increased corrosion of pipeline steel and damaged high-voltage power transformers. GIC are one possible consequence of geomagnetic storms, which may also affect geophysical exploration surveys and oil and gas drilling operations.
More and Source:
http://en.wikipedia.org/wiki/Geomagnetically_induced_current
_____________________
Geomagnetically Induced Currents
Large-scale currents flowing overhead in the ionosphere induce electric and magnetic fields on the surface of the Earth. So-called Geomagnetically Induced Currents (GICs) can in turn be induced in technologically networks located underneath these currents, such as railroads, power transmission lines, and pipelines. During electromagnetic storm periods caused by the Sun these GICs can be large, often exceeding several hundred Amperes, and cause catastrophic consequences to the system in which they flow.
Scientists at Dartmouth are attempting to predict the occurence of GICs using physics-based models of the global magnetosphere, ionosphere, and Earth conductivity together with input from a satellite located in the upstream solar wind. The electric (and magentic) field at the surface of the Earth over North America will be determined with 30-90 minutes warning, allowing an advance warning of GICs to be calculated for specific conducting networks.
Many models. Here are a few examples.
More info and Source:
http://engineering.dartmouth.edu/~d76205x/research/gic/
___________________
Here are some extractions of one study. Lots of math in this for those whom like the math.
Rapid changes in the ionospheric current system
give rise to induction currents in the conducting ground
that can significantly contribute to magnetic and especially
electric fields at the Earth's surface. Previous studies have
concentrated on the surface fields, as they are important in,
for example, interpreting magnetometer measurements or in
the studies of the Earth's conductivity structure.
Intro
In this paper we investigate the effects of induction on ionospheric
electric and magnetic fields. Ionospheric currents
may change very rapidly in response to magnetospheric driving,
especially during magnetic storms and substorms.
Conclusion
We have calculated the secondary electric and magnetic
fields caused by the Earth's induction for several realistic
models of ionospheric current systems. We have also estimated
an upper limit of the electric field associated with
ionospheric self-induction. Induction in the Earth was modelled
accurately, assuming the Earth's conductivity does not
vary in the horizontal directions, but the induced ionospheric
fields were calculated as vacuum fields, that is, the ionospheric
currents driven by the induced electric fields were
ignored. Temporal variations of these currents would cause
another induction loop, and so on. These corrections would
tend to decrease the total induced electric field, in accordance
with Lenz's law, so our calculations should give an upper estimate
for the induced fields.
The calculated electric fields for different ionospheric models indicate that the secondary field Es is very small in most cases, both in absolute value and in comparison to the total electric field in the ionosphere. Thus, the Earth's induction can be neglected in studies of ionospheric electrodynamics,
at least in most cases. If one wants to include the secondary electric field, replacing the Earth with a perfect conductor at some (real) depth should be a completely adequate approximation. At the Earth's surface the secondary electric field is of course important and must be taken into account, but at the ionospheric altitude the secondary field is small compared to the other electric fields. The primary induced electric field Ep, due to ionospheric induction, is larger than the secondary one and may be locally
very important. For example, with the WTS model the primary field may be almost as large as the driving potential field E0 in some areas, as shown in Fig. 5. Similar "hot spots" are also present in the Giant Pulsation model and to a lesser extent also in the -band model, but not, for example, in the Harang discontinuity model. Our calculations give only upper estimates for the induced fields, as the ionospheric
induction is not treated correctly. However, the results presented in this paper indicate that inductive phenomena may be important in ionospheric electrodynamics and a proper method for calculating the inductive fields in the ionosphere should be developed. A more precise treatment will be presented in a further paper.
Full Study and Source:
http://www.ann-geophys.net/23/1735/2005/angeo-23-1735-2005.pdf
_______________________
FINNISH EXPERIENCES ON GRID EFFECTS OF GICS
Watch or download the power point at link provided.
http://www.slideserve.com/lynton/finnish-experiences-on-grid-effects-of-gics
_____________________

Shortly after midnight on September 2, 1859, campers in the Rocky Mountains were awakened by an "auroral light, so bright that one could easily read common print. Some of the party insisted that it was daylight and began the preparation of breakfast", according to the Rocky Mountain News. Magnetic observatories world-wide recorded disturbances in Earth's field so extreme that magnetometer traces were driven off scale, and telegraph networks experienced major disruptions and outages. The electricity which attended this beautiful phenomenon took possession of the magnetic wires throughout the country, the Philadelphia Evening Bulletin reported, and there were numerous side displays in the telegraph offices where fantastical and unreadable messages came through the instruments, and where the atmospheric fireworks assumed shape and substance in brilliant sparks. In several locations, operators disconnected their systems from the batteries and sent messages using only the current induced by the aurora. In Havana, Cuba, the sky that night appeared "stained with blood and in a state of general conflagration" and auroras were observed as far south as Hawaii and northern Venezuela (Figure 1). A British amateur astronomer, Richard Carrington, observed an outburst of "two patches of intensely bright and white light" from a large and complex group of sunspots the the center of the Sun's disk the previous day, and so the solar storm of 1859 has been dubbed "the Carrington event". It remains the most severe solar storm to affect the Earth in recorded history.
Above
Locations of reported auroral observations during the first ~1.5 hours of the September 2, 1859, magnetic storm (orange dots). Courtesy J.L. Green, NASA.
What would happen if another solar outburst with the magnitude of the Carrington event were to hit Earth today? With society so much more dependent on electricity, the effects could be tremendously expensive, causing serious disruption to the economies of nations in the northernmost and southernmost portions of the globe. An example of this vulnerability occurred during the March 13, 1989 geomagnetic "Superstorm" when a severe geomagnetic storm triggered strong direct currents in the long wires of the Canadian electric power grid. The grid was not designed to handle this, and the result was a power outage that knocked out power to the entire province of Quebec, Canada--six million people--for nine hours. The 1989 event very nearly brought down the electrical power grid over a large portion of the U.S., as well, and we were very lucky that the storm was not stronger. The 1859 Carrington event was three times more powerful than the 1989 "Superstorm", and would likely cause the failure of a huge portion of the U.S. power grid were it to hit today.
Above
Computer model study showing electrical systems that might be affected by a geomagnetic storm equivalent to the May 14-15, 1921 event. The regions outlined by the heavy black lines are susceptible to system collapse lasting months or years. A population in excess of 130 million might be affected, at a cost of $1-2 trillion in the first year after the event. The network of thin black lines shows the location of the nearly 80,000 miles long-distance heavy-hauling 345kV, 500kV and 765kV transmission lines in the U.S.--the main arteries of the U.S. electrical grid. The circles indicate magnitudes of geomagnetically-induced current (GIC) flow at each transformer in the network, and the color of the circle indicates the polarity of the current. Image credit: John Kappenman, Metatech Corp., The Future: Solutions or Vulnerabilities?, presentation to the space weather workshop, May 23, 2008.
Full read and Source:
http://marathi.wunderground.com/blog/JeffMasters/comment.html?entrynum=1206&page=4
_____________________________
The nation's vulnerability to space weather effects is an issue of increasing concern.2 For example, long-line power networks connecting widely separated geographic areas may absorb damaging electrical currents induced by geomagnetic storms. Similarly, the miniaturization of electronic components used in spacecraft systems makes them potentially more susceptible to damage by energetic particles produced during space weather disturbances. The United States also has a continuous human presence in space on the International Space Station, and the president and NASA have put into place a program to expand the activities of the United States as a space-faring nation with a future permanent settlement on the Moon and eventually a mission to Mars. However, despite all of these potential vulnerabilities to the effects of space weather, relatively few detailed studies of the socioeconomic
impacts of severe space weather events have been carried out.
On October 30, 2003, the House Committee on Science, Subcommittee on Environment, Technology, and Standards held a hearing on space weather and on the roles and responsibilities of the various agencies involved in the collection, dissemination, and use of space weather data. Testimony was given by epresentatives from NOAA, NASA, and the USAF as well as by representatives from different industries. Questions included, What is the proper level of funding for agencies involved in space environmental predictions? and, What is the importance of such predictions to industry and commerce? Coincidentally, and rather remarkably, at that very time the Sun exhibited some of its strongest eruptive activity in the last three decades. Enormous outbursts of energy from the Sun during late October and early November
2003 produced intense solar energetic particle events and triggered severe geomagnetic storms, the wide ranging effects of which were described as follows:
The Sydkraft utility group in Sweden reported that strong geomagnetically induced currents (GIC) over Northern Europe caused transformer problems and even a system failure and subsequent blackout. Radiation storm levels were high enough to prompt NASA officials to issue a flight directive to the ISS astronauts to take precautionary shelter. Airlines took unprecedented actions in their high latitude routes to avoid the high radiation levels and communication blackout areas. Rerouted flights cost airlines $10,000 to $100,000 per flight. Numerous anomalies were reported by deep space missions and by satellites at all orbits. GSFC Space Science Mission Operations Team indicated that approximately
59% of the Earth and Space science missions were impacted. The storms are suspected to have caused the loss of the $640 million ADEOS-2 spacecraft. On board the ADEOS-2 was the $150 million NASA SeaWinds instrument. Due to the variety and intensity of this solar activity outbreak, most industries vulnerable to space weather experienced some degree of impact to their operations. 1 These events reminded scientists and policy makers alike how significantly the space environment can affect human society and its various space- and ground-based technologies. Motivated by the October-November 2003 events (popularly known as the Halloween storms of 2003), the Committee on Solar and Space Physics (CSSP) of the National Research Council (NRC) began to consider the need to assess systematically the societal and economic impacts of what is now known widely as "space weather."
SUMMARY
1 INTRODUCTION
2 SPACE WEATHER IMPACTS IN RETROSPECT 16
3 SPACE WEATHER AND SOCIETY 29
4 CURRENT SPACE WEATHER SERVICES INFRASTRUCTURE 35
5 USER PERSPECTIVES ON SPACE WEATHER PRODUCTS 50
6 SATISFYING SPACE WEATHER USER NEEDS 69
7 FUTURE SOLUTIONS, VULNERABILITIES, AND RISKS 76
8 FACILITATED OPEN AUDIENCE DISCUSSION: THE WAY FORWARD 86
APPENDIXES
A Statement of Task 93
B Workshop Agenda and Participants 94
C Abstracts Prepared by Workshop Panelists 98
D Biographies of Committee Members and Staff 125
E Select Acronyms and Terms 130
Full read and Source:
http://lasp.colorado.edu/home/wp-content/uploads/2011/07/lowres-Severe-Space-Weather-FINAL.pdf
________________
BrianLuenser
sundanceronnie
Lecture on The Electrical Grid of the Future.
UCtelevision
I do hope this post answers some of the question any may have had.I have not read every paper. Nor am I an expert on this topic. I have just posted some things of interest to narrow down ones search if they are interested.
Stay well

Opinionated turds. Thats what its about
---
OK , I will post something. Sun not pumping out much lately and not wanting to spend 2-3 hours make a eye candy video I will post this. Others are grabbing at lame or old footage. I prefer knowledge or something that makes you think about something.
pangeaprogressredux
DrKStrong
Stay well

Opinionated turds. Thats what its about
---
Here is some captures from today, The following video has info [with great imagery]. Mine does not. I am sure others will be coming out, post if ya see any updates.
I noticed a pick up in data/pixel radiation bombardment. I suspect some events soon. I hate to predict shit but I just did.
SolarWatcher
______
Other Interests
DrKStrong
Stay well

Opinionated turds. Thats what its about
---
Sun Sunspots 2012-08-31.
---
Posts: 100
Joined: Sun Jun 03, 2012 9:55 pm
---
Related topics

Replies
Views

Last post