The57ironman wrote:

Shaggietrip wrote:I am slowly cleaning some things up. Still a user error or two but that is expected, from me any way. Hope this one is a bit better.

enjoy.

.

..that came out great shaggie

......

.
Thank you
Doing what I can.
________________
Having time to make some vids as well as watch a few I seem to have some plasticity. My epic fail in December had me sit back and placitisiz! I went back to the day when I had ambition perhaps even flavor. When i went back I revisited this...
You will find parts here:
http://www.youtube.com/results?search_query=earth+sun+and+lightning&oq=earth+sun+and+lightning&gs_l=youtube.3...196.5492.0.5714.23.16.0.0.0.0.958.3071.5j1j0j3j0j1j1.11.0...0.0...1ac.Ze5xhAf7tHg
Why have i brought this old school vid up? [pretty well done for a cupboard builder]
[read exuberantly] This is why my friends...
It may be all there! the answers I say! You now think or even say out loud...
wtf
is shaggie babbling on about?
Oh yes, I have gotten ahead of myself. I am babbling about this lack of sun activity. I am willing to touch back on Rich316 item of negative sun spots. [If I must ] Positive being red still leads the blue. No Polar shift as of yet.There is many questioning at this time why the activity on the Sun decreases while Earth facing? Myself included. Now I say the answer may be in the many not the one.
All may think that the Sun is the issue. I am thinking that and a bit more. Perhaps the weakening of the mag field could be of influence? May be even more. But we need to look into the micro management part. Telluric currents,thermosphere as well as out side sources and there happenings. Perhaps flux tubes have a clue?
I am sure some thoughts were not posted I hope you get my drift, If not 6 vodkas may get you there.Much is to look at and take into account. If anyone has an opinion on my babbling or other items of topic feel free to post.
shit where was I?....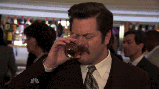 thank you Lukas and
all here at Dtv
for your time.

Opinionated turds. Thats what its about
---
Perhaps some of the newer AR's will hold strong and have some earth Facing activity. Plenty of Sun spots that is for sure. Was a bit buzzed last night. Glad I only posted here.
sun info @ 1:40
Suspicious0bservers
edit: adding this...
SolarWatcher
Hope your day goes well. ohhhh my head. LOL

Opinionated turds. Thats what its about
---
Good work shaggie. I just caught up with suspicious's vids tonight and like his idea on haarp too.
I've always thought that wiping out millions or billions of people making no sense at all. Damaging the planet made no sense at all, ruining the air makes no sense - TPTB breath the same air, they need populations to stimulate economies around the world and they walk on the same ground we do... So what would be the point in causing such damage?
IMO, Haarp is a tool that is in place to
mitigate
a killshot from the sun.. (I'm sure it can do other things).. But it's not there to cause damage and bring people to their knees - it's to keep the planet ticking along with minimum interference - and they would still not tell you about that either. Because they're not up front about it, people think they're up to no good.. Maybe it's just not something we need to know about.
Didn't want to make a new thread on haarp.. there are too many threads already. Listen to what he say's in the vid below.
---
You know where I'm going with this?? -Mitigate - prevent - reduce - alleviate.. etc.

2012 would have happened.. was meant to happen.. Haarp was used to kick the sun's ass.. and here we are right now..

?? It is possible.
---
Interesting posts on HAARP charging the atmosphere playing with nature is all well and good. There are bi-products. Take lightning. Some bi-products are positrons/anti matter and x-rays along with gamma rays.
This is a nice video I just watched. I recommend watching the whole thing if you have time. If not jump to 33:50 that is were some things you really may not know begin.
Some may think this is a bit off topic but it is not. The Sun along with other outside source do Juice up our metosphere and ionosphere.
Here are a couple links with some cool vids of sprites,elves blue jet ect.
Sprites Elves
http://www.weathervideohd.tv/wvhd.php?mod=search&sev=14588&sp=1
Blue Jet
http://www.weathervideohd.tv/detail/4425/altocumulus-intracloud-discharges-ic-blue-jets-gigantic-jets-upward-lightning-distant-storms-clouds-primary-types-lightning-sprites-jets-elves-sky-moods
Keep up the good work guys. Sometimes research is fun, sometimes.

Opinionated turds. Thats what its about
---
Sun Events for today. This one should be good in full screen.
________________
The most active sunspot so far is emerging over the sun's northeastern limb. On Jan. 5th at 09:34 UT, the unnumbered region unleashed an M1.7-class eruption that sent a wave of
ionization rippling through the upper atmosphere over Europe
. The flare was too brief, however, to produce a significant CME. SDO recorded a movie of the explosion's extreme ultraviolet flash:
Video of event at link.
Source:
http://www.spaceweather.com/?rss=rss-wtvg-snippet-6324727
Stay cool all, I am going to watch some football.

Opinionated turds. Thats what its about
---
Thanks!! Shaggie, here is one from today
Sun Sunspots 2013-01-06 .
---
Bosb33r wrote:Sun Sunspots 2013-01-06 .



Another bad ass clip. Great stuff
_______________
Here a something I put together for today. If I see any with better data info I will post in morning. Unless someone beats me to it. Things seem to be picking up.

Opinionated turds. Thats what its about
---
Things are indeed picking up. Now to see if anything just decays coming earth facing.
DrKStrong

Opinionated turds. Thats what its about
---
Here is an update from
SkyywWatcher88
enjoy your day

Opinionated turds. Thats what its about
---
Related topics

Replies
Views

Last post