Posts: 2703
Joined: Mon Feb 22, 2010 3:23 am
Everytime CNN arrives somewhere, it's smells like shit...
http://edition.cnn.com/2012/02/13/world/meast/syria-unrest/index.html
"Everyone we've been talking to ... believes that the country is heading towards, or already is in, a full-blown war, and recovering from that is going to be incredibly challenging," said CNN's Arwa Damon, who reported from inside Syria early Tuesday.

She spoke from an opposition safe house, describing a near constant flow of people and information. CNN is not disclosing her exact location because of concerns for her safety.

"What a lot of people are realizing and accepting at this stage is that this is going to be bloody battle -- that more lives are going to be lost," said Damon.
Her newest report :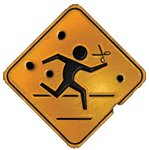 Disclosing bullshitters since 1969.
---
Posts: 2703
Joined: Mon Feb 22, 2010 3:23 am
Oh, yes...it really smells like shit :
France, US arming Syrian rebels with anti-aircraft missiles – report
A general in the opposition militia known as the Free Syria Army has told journalists that the rebels have received French and American military assistance, amid reports of worsening violence in the stricken nation.
In Homs on Tuesday, a general claiming to be from the rebel group appeared on camera and told a journalist from Reuters news agency that "French and American assistance has reached us and is with us." When asked to elaborate on the nature of the assistance he added, "We now have weapons and anti-aircraft missiles and, God willing, with all of that we will defeat Bashar [President Assad]."
The international community maintains it is committed to finding a political solution to the conflict and had rejected the idea of military intervention. However, there are growing suspicions that it has been supplying the opposition with weapons indirectly.
This is not the first report of the US covertly supplying the opposition with arms. In December, FBI translator turned whistleblower Sibel Edmonds said she believed the US had been training the Syrian opposition in neighboring Turkey and supplying arms to the country from Incirlik military base close to the Turkish-Syrian border.
In addition, Qatar and Saudi Arabia reportedly held secret meetings to offer financial support to the Syrian rebels to buy weapons.
http://rt.com/news/syria-arms-us-france-531/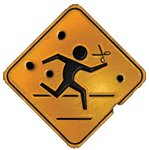 Disclosing bullshitters since 1969.
---
Related topics

Replies
Views

Last post