With all the prepping advice on things to stockpile from astroglide to xylophones it seems that there is an oft overlooked category of items that needs addressing.
Food condiments.
There is the obvious salt and maybe pepper, but these basics won't dress up that road kill porcupine or the snared squirrel very well. I am of mind that at least one kind hot sauce be stocked in your larder and several bottles for use and barter.
Tabasco or Tapatio hot sauce is a good start.
What do you all have in mind for must have condiments for when shtf ?
Antiwar.com
---
I have stored loads of cheap (tesco value) stock cubes of various flavours...chicken, beef and vegetable ones.

I reckon if all we have is rice or pasta...it will taste a LOT better made with a stock cube in the water.

As you mention...salt is an absolute must have...not only does it add flavour, but without it we'd die fairly quickly. It is present in fresh meats and fish of course, but if all you have to eat is grain based stuff or pasta, you won't be getting much salt in your diet...make sure to stock up on at least a few large bottles of salt (the cheap value brands are fine, salt is salt)

Black and white pepper is high on my stock up list too.

Turmeric, adds flavour and also is useful for it's medicinal value too.

Other things like dried cardamon pods, will add flavour to rice and pasta, and being dried and sealed in a packet, will have a long shelf life.

Other dried herbs (again, the value brands are perfectly fine) tubs of asda or tesco (or whatever supermarket you go to) mixed herbs cost pennies and will store for a long time.

I also have stored quite a few bags of cheapish 'dried soup mix'...not exactly a condiment, and not a packet soup either, but largeish bags (about 1kg) of dehydrated vegetables and grains and pulses, used for making a large pot of soup or a cassarole / stew...again, being dried and sealed will last years in storage.

That's about it for my 'emergency larder' condiments...it's a shame we didn't have the same gun laws here in the UK as some other countries do, because if the SHTF..i fear it won't be long before armed gangs will be coming in through the windows and relieving my family of a lot more than just our stores.
---
Posts: 10609
Joined: Sun Mar 22, 2009 10:11 pm
Ok, I'll bite.
If I had to choose one, I'd choose the one most sensible people would:
As everyone knows, it's the best and most versatile condiment on the planet. I have never been to a country where you couldn't find it. It's the Coca-Cola of condiments. It will be as valuable as platinum in the post-apocalyptic world.
I once got drunk with one of the McIlhenny family heirs. He was a nice guy. And they've been making that shit for centuries now. They're a good company - they take care of their people and they take care of the island where they grow the peppers and make the stuff.
It's good in and on almost everything - omelettes, beans, french fries, Bloody Marys, hamburgers, soups, sauces - all that shit.
I swear to god those fucking McHilhenny's ought to hire me as a goddam spokesman...
Where's the beer and when do I get paid?
- Jimmy Carl Black (the Indian of the group)
---
Posts: 10609
Joined: Sun Mar 22, 2009 10:11 pm
But I'm also serious about Mexican hot sauces (not to mention salsas, but those I prefer to make on my own).
Here is one I'd like to have around to pour on my radiation-contaminated SHTF meals:
You got to have a good green sauce, too:
Being without these is the main reason I sometimes consider moving back to Texas:
Where's the beer and when do I get paid?
- Jimmy Carl Black (the Indian of the group)
---
Posts: 21462
Joined: Thu Jul 22, 2010 3:20 am
Location: Odin's Palace
.
...i like sweet stuff....so i'd have to add the cinnamon...
Collapse is a series of events that sometimes span years.
Each event increases in volatility over the last event,
but as time goes on these events tend to condition the masses.
---
.
Garlic stuffed Olives - not necessary but DAMN are they good......
Mustard - any brand - will last 1000 years and not one insect, bug or microbe will go near it.
Crushed red pepper
Dehydrated onions
Dried Bacon Bits (REAL)
The obvious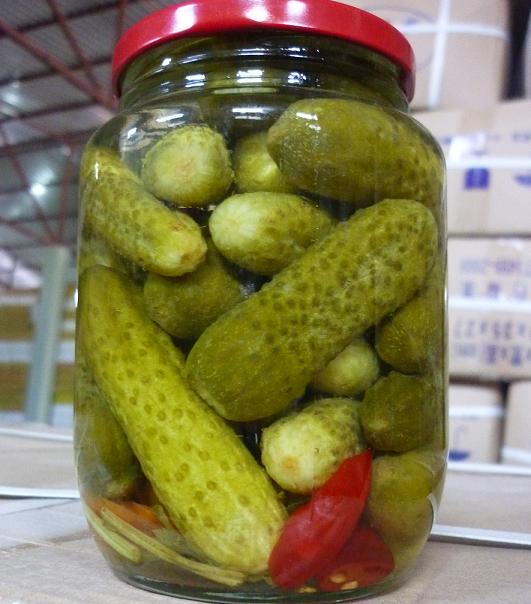 Actually, pickled anything.....

The Book of Man
http://vimeo.com/album/2701770
The Book of Man Blog
(announcements) http://brianonley.wordpress.com/
---
Related topics

Replies
Views

Last post