---
---
Posts: 2703
Joined: Mon Feb 22, 2010 4:23 am
spock wrote:Okay - so watching it now. Some of the claims, as well as the way this episode was nicely packaged into a 30 minute segment, is quite cheesy.

However, the meat of this is real. Filter the crap out, and understand who truly calls the shots.

Wall Street Gamblers, and the likes

.
Oh yes.
From
http://www.medic8.com/healthguide/articles/gambling.html
:
Code: Select all

1. Preoccupation. The subject has frequent thoughts about gambling experiences, whether past, future, or fantasy.

2. Tolerance. As with drug tolerance, the subject requires larger or more frequent wagers to experience the same "rush".

3. Withdrawal. Restlessness or irritability associated with attempts to cease or reduce gambling.

4. Escape. The subject gambles to improve mood or escape problems.

5. Chasing. The subject tries to win back gambling losses with more gambling.

6. Lying. The subject tries to hide the extent of his or her gambling by lying to family, friends, or therapists.

7. Loss of control. The subject has unsuccessfully attempted to reduce gambling.

8. Illegal acts. The subject has broken the law in order to obtain gambling money or recover gambling losses.

9. Risked significant relationship. The subject gambles despite risking or losing a relationship, job, or other significant opportunity.

10. Bailout. The subject turns to family, friends, or another third party for financial assistance as a result of gambling.

11. Biological Bases. The subject has a lack of norepinephrine
"Monetary reward in a gambling-like experiment produces brain activation very similar to that observed in a cocaine addict receiving an infusion of cocaine."
I was always amazed that people usually connect those scumbags with Illuminati and crap, while no one tried to look at the simplest explanation.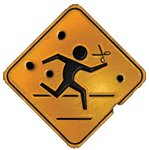 Disclosing bullshitters since 1969.
---
---
DEATH TO THE NORTH AMERICAN CABAL!
I am energized 13 I am CHRISTalized 13 I am amplified 13 I detach from the illusions of matter 13 I no longer choose to play the unconscious role 13 I listen to my intuition 13 I am in my flow 13 I break free from all negative soul ties 13
---
No daubt i hope people wake up to this insainity. This systematic genocide has been going on since the 30s at least, and slowly but surely, new diseases, syndromes, and disorders have kept emergeing along with the mystery meat and headless chicken.
Also the eposode from 09 with Icke, was a good one as well, but i don't remember Icke being so chunky.
---
---
---
---
lamonema wrote:Zup Oto isn't that the British flag though?
Whats your point? Arent they like the same shit? All yall infidels are gonna get the smack down from my buddy Jesus and his side-kick Mohamed.
They gonna tag team your ass!
Know what I am saying?
I am energized 13 I am CHRISTalized 13 I am amplified 13 I detach from the illusions of matter 13 I no longer choose to play the unconscious role 13 I listen to my intuition 13 I am in my flow 13 I break free from all negative soul ties 13
---
Related topics

Replies
Views

Last post