The video shows corexit 9500 but version 9572A is also being used in the Gulf according to wiki.
Corexit 9500 can cause hemolysis (rupture of blood cells) and may also cause internal bleeding.
According to the EPA, Corexit is more toxic than dispersants made by several competitors and less effective.
Corexit 9500 causes oil to form into small droplets in the water; fish may be harmed when they eat these droplets.According to its Material safety data sheet, Corexit may also bioaccumulate, remaining in the flesh and building up over time.Thus predators who eat smaller fish with the toxin in their systems may end up with much higher levels in their flesh.
All corexit 9500 info welcome,and anything else you think is relevant.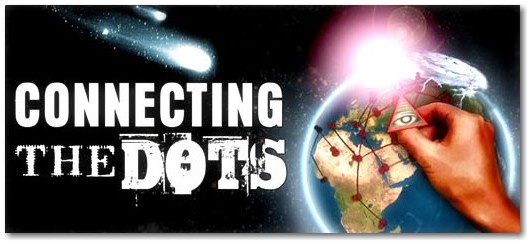 ---
Sometimes, simple is better
---
---
---
Just saw a repot on the news today entitled: Digging a hole in the sand can be dangerous to you. The latest spin to stop us from discovering the oil just a few feet down? Sure the story talked about collasping of the hole around you but still. I still think the 'T' shaped pipe at the base of the wellhead was kicking out Corexit in order to minimize the effects above. What spewed from that pipe was white and not steam. Anyone have pictures of this? I'll check some of the earlier threads to see if I can find the pictures.
Sometimes, simple is better
---
After checking every page of photos and tons of videos, these were the closest I could find. It makes me think that these photos have either not been posted or have been removed. I know what I saw and had posted it in earlier threads but those have also fallen off the lists at this point. These videos will at least show my point.[youtube]z_UaCX13H10&feature=related[/youtube]
[youtube]_2EXDmnNPw0&feature=related[/youtube]
Sometimes, simple is better
---
mcguyver wrote:http://www.wsbtv.com/health/24481753/detail.html


and this 1
Yeah, I'd buy that for a dollar! I grew up in and around the Chesapeake Bay area and I can tell you that I've given up on seasfood altogether at this point. There is no way you can prove to me that seafood will be safe any longer.
Crabs are scavengers and they eat everything that falls to the bottom or floats on the top of the ocean. As the crabs die they get eaten by the little fishes and in turn by the bigger ones. Not a pretty picture for the future of seafood.
Sometimes, simple is better
---
Posts: 4805
Joined: Sat Jan 09, 2010 3:27 am
concrete wrote:I'll have to wash my dishes with it then.

God knows it's hard to get the oil away from the sides of my sink.


Seriously though.

If DU is safe.
Then, I guess this stuff must be safe as well.
Dude, I was thinking the same thing...
Skype: nnboogies
http://www.youtube.com/watch?v=ouyVS6HOFeo
---
Related topics

Replies
Views

Last post