What the tropical nation of Costa Rica lacks in size, it more than makes up for in a wealth of biodiversity. Despite occupying just 0.03% of the planet's surface, the county's lush forests are home to an incredible 500 thousand unique organisms -- representing over 4% of all the known species on Earth. For the hundreds of animals held captive in the country's zoos, however, that hotbed of life had been replaced by the cold bars of a cage.

But now, in a remarkable push to restore natural order for all its animal inhabitants, the Costa Rican government has announced plans to close its zoos, freeing creatures from their long captivity.

"We are getting rid of the cages and reinforcing the idea of interacting with biodiversity in botanical parks in a natural way," said Environment Minister René Castro. "We don't want animals in captivity or enclosed in any way unless it is to rescue or save them."

The closures will take effect in March 2014, when the government's contract with the organization that operates its two zoos is set to expire -- a move that Castro says reflects "a change of environmental conscience among Costa Ricans." The facilities which now house captive animals, Simon Bolivar Zoo and the Santa Ana Conservation Center, will be then transformed into urban parks or gardens where wildlife can visit and live freely if they so choose.
Read the rest:
http://www.treehugger.com/natural-sciences/costa-rica-announces-plans-close-all-zoos-saying-animals-deserve-be-nature.html
This is some uplifting news!
Human consciousness is rising?
---
Posts: 3624
Joined: Thu Oct 28, 2010 7:43 pm
Location: Avin a barbecue on Mercury
this is good news Tjahzi, i'm not a fan of zoo's, well done to Costa Rica
We live a one directional life in an omnidirectional existence

---
Awesome stuff,
Pablo Neruda:
…and now, nothing more,
I want to be alone with my essential sea…
I don't want to speak for a long time,
Silence! I want to learn,
I want to know if I exist.
---
Posts: 1273
Joined: Sun Sep 16, 2012 12:21 pm
Location: "In life's litter tray......"
Like the idea of closing zoo's - as the long as the animals can re-adapt to living in the wild.
Maybe the 'Human Zoo' will be next?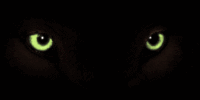 ---
Webcat wrote:Like the idea of closing zoo's - as the long as the animals can re-adapt to living in the wild.

Maybe the 'Human Zoo' will be next?
Let's hope
SAN JOSE, Costa Rica – The government of Costa Rica announced Monday that it will transform its two zoos into botanical gardens or urban parks in order to eliminate the practice of displaying caged animals.

Simon Bolivar Zoo in downtown San Jose, and the Santa Ana Conservation Center west of the capital, will be modified in response to "a change of environmental conscience among Costa Ricans," Environment and Energy Minister Rene Castro told a press conference.

The wide variety of creatures living in these zoos goes from birds and small mammals like monkeys and tapirs to large felines including jaguars and a lion to crocodiles and other reptiles.

Deputy Environment Minister Ana Lorena Guevara said she is working with animal-rescue organizations to relocate the specimens in these zoos and return to the wild those that are suitable.

If a home cannot be found for all the animals, the government will take charge of them through the National System of Conservation Areas.

Simon Bolivar Zoo, open to the public since 1921, will be transformed in May 2014 into a botanical garden for educational and research purposes, where many species of birds, small mammals, reptiles and other animals are expected to arrive naturally.

In the case of the Santa Ana Conservation Center, Castro said the government is working with the community to determine exactly what form the transformation will take.

Costa Rica, internationally recognized for its policies of environmental conservation, is a small country of 4.5 million people that is home to 4.5 percent of the biodiversity on the planet.

Some 52.3 percent of Costa Rican territory is covered by woodland and close to 30 percent of the country is maintained under the protection of national parks and forest reserves.
http://www.globalpost.com/dispatch/news/agencia-efe/130722/costa-rica-aims-zoos-without-cages
---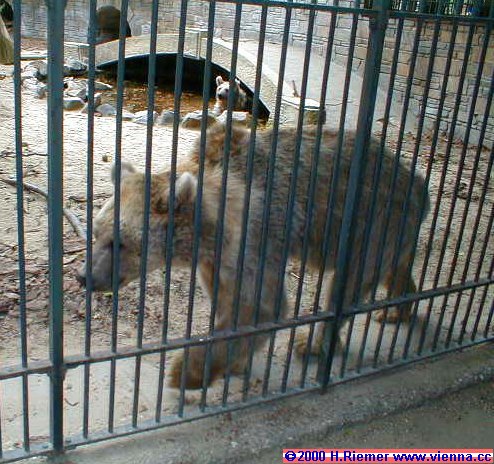 BOUT FCKN TIME I GOT OUTA HERE
YAHOO,YOU REALY GONNA UNLOCK THIS
IS IT TRUE, AM I REALY GETTING OUT
HEEEELP
DONT WORRY SON, IT WONT BE LONG NOW
I HATE 95% OF ALL ZOOS, SO THIS IS GOOD NEWS.
RRR
The more people i meet, the more i like my dog
If Monday had a face I would punch it
---
RATRODROB
---
Posts: 398
Joined: Mon Jun 04, 2012 11:08 am
good idea .. till someone get bit then its all who do we blame and stuff .
It seems inconceivable to me that a nation of 300 million cannot replace 545 people who stand convicted -- by present facts -- of incompetence and irresponsibility.
---
i have spent alot of time in Costa Rica and i welcome this news. You do not need zoo's in costa rica to view its amazing wildlife, theres so much there to see,a simple walk to the edge of the woods is sufficient enough..Good job Costa Rica
---
Related topics

Replies
Views

Last post