Sheriff Joe Arpaio concluded his initial investigation with a news conference concerning the known inconsistencies that surround the usurper in the White House Barack H Obama.
The "Cold Case Posse" led by Mike Zullo concluded that the computer generated bogus HI LFBC and the subsequent forged document detailing Obama's registration for Selective Service in "80″ are both forgeries leading to a further investigation by the "Cold Case Posse".
Until March of this year, all persons involved in this investigation have been tight-lipped including Jerome Corsi, senior writer for WND who has been involved directly with the investigation conducted by the Maricopa Co Sheriff's Office and the Cold Case Posse led by Mike Zullo into the fraudulent activities committed by Obama and his cohorts in their effort to hide his true identity from the American people.
Now it comes to light through a knowledgable and impeckable source for The Obama Hustle that the Cold Case Posse led by Mike Zullo has difinitve proof that Malcom X is Barack Obama's natural father?
The Obama Hustle source said, " Zullo told me they had evidence to that fact".
Now, for many years:
Obama has been using a fraudulent social security number 042-68-4425
Has been committing voter fraud with the aid of ACORN, SEIU, and other leftist organizations.
Has been committing real estate and tax fraud through the use of his bogus CT social security number.
Has been using the aliases of Harrison J Bounel, Barry Obama, Barry Soetoro, (Barii Shabazz ?).
Has refused to discuss in detail his strange childhood and his perverted mother Stanley Ann Dunham
Has refused to open his records from the colleges and universities that he supposedly attended.
Aided by the traitorous main stream media in an effort to silence the non-believers of Obama's relevance to be President.
Has had associations with nefarious individuals like Frank Marshall Davis (Communist, pervert, and child molester), George Soros (America hating Nazi sympathiser), Bill Ayers (terrorist and murderer) , Bernadine Dorn (terrorist and murderer) , Reverend Jeremiah Wright and many other people who hate the United States of America and everything that this great nation stands for.
Forged documents linked to his identity as a supposed natural born citizen.
And so on….
Below are videos which will be able to shed some light on this
Read More
http://theobamahustle.wordpress.com/201 ... al-father/
---
Posts: 16642
Joined: Thu Jul 22, 2010 4:20 am
Location: ...between a rock and a hard place...
nice post mobe.....
.

....and you can shove your statist beliefs up your a**

.
---
Posts: 13727
Joined: Thu Jul 31, 2008 4:45 pm
Location: Chicago
We didn't land on Plymouth rock! Plymouth rock landed on us!

Are you sure Obama isn't Malcom X?

He was cryogenically frozen like Austin Powers and went to the future.
I wanna be a Warhol
Displayed on your wall
Still hung up on you
---
---
---
Posts: 1246
Joined: Sat Sep 19, 2009 1:55 am
Its funny actually... you remember during one of those so called "town meetings" this is where John McCain running around like Phil Donahue with a mike in his hand and this old lady comes up and asked that she heard that Obama was a Muslim....


Somebody should of stood up and said.. "HELL NO!... He's a black panther."

Try yahooing that shit up...

I still believe that its going to be a "Helter Skelter" in this country... just because of this... The whites in this country are NOW the minority... blacks now have the power due to a black panther member at the reins.. Somebody pick up the ball on this one... (Im not that good in finding the real interesting stuff). Of the 6 degrees of separation... is ALOT closer then you think... Obama is playing both side against the middle on this... one side its the white Illuminati's and the other the black panthers and his clan...

be interesting on how it turns out.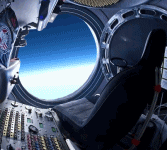 ---
---
govtslave wrote:Judging from the way Obama lies, deceives, and misleads, I concluded long ago his father could only be the devil.
*View my post history under former usernames: JetXVII, Epicfailure, Slamgunshark*
DJ Jesus died for your Spins!
---
*View my post history under former usernames: JetXVII, Epicfailure, Slamgunshark*
DJ Jesus died for your Spins!
---
a knowledgable and impeckable source
You'd think the possessor of such flawless wisdom would choose to talk to a journalist who can use spell checker, but no.
Also, calling his mother "perverted"? Next time one of you heroes suggests that Bush 2 copped just as much nasty stuff as Obama or Clinton, I'll be pointing at the perverted mother scoreboard.
---
Related topics

Replies
Views

Last post