This fatalistic dream of theirs, where nothing is ever really achieved, destroys them, yet they beg and fight to feed us with "It"….remarkable isn't it? --The consistency of the Machine.
archonmatrix.blogspot.com
---
Posts: 1218
Joined: Sat Sep 19, 2009 1:55 am
I like to know whatever happen to these blackout images on google sky.? And, there was lot hype about them... then, Poof.. gone.

google sky

RA 09.49.23 x DA 11.22.20.4 (Niburu)?

RA 13 43 18 x DA -8 29 38.8 (Alien crafts)?

and go infrared

(Funny.. with all the updates on this site, one would think to add an attachment to add photos from ones own HDD on to this forum). guess not, so Ill have to do it this way.. which probably wont make any sense at all.


And the video about any magnetic reversal being that old is bull.. Theres alot of pottery taken from different sites and alot of them when examined that the magnetic aliment doesnt point that way it does now. And this pottery isnt that old (and I cant remember just where they found this) but they did mention several times on several PBS shows about the earth and cultures that are gone (several of them was like school class shows you watch in school during that class).

Theres 500 million pages to find this piece and dont even know where to start looking for the right one.. Its out there.

But if it happens it happens whether the Mayans were right or not... or that 21st is or not. But I do know something will that and "IT" will be artificially made to LOOK like it is.. call it a false flag, that way itll be the "excuse" theyll need (and for others to really think that its the prophecy of...) to do whatever they want (the elite that is). They certainly did it before and why change a good thing that happens in their favor.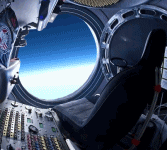 ---
I don't doubt some false flag even like a fake alien invasion.. Create a new enemy, control the masses.
Blue beam barely gets a mention anymore, was hot news a couple of years back on here.

I guess it's possible - years of alien invasion movies + decades of sigthings + the alien maya artifacts seen this year + haarp? + mayan apocalypse - revealing of the illusion/lifting of the veil.. I guess you can make anything fit but the whole alien landing/invasion/disclosure would certainly be a shattering event.
---
Posts: 16560
Joined: Thu Jul 22, 2010 4:20 am
Location: ...between a rock and a hard place...
.
any hegelian dialectic will do....
.
.
...i'm a recovering vegetarian......
.
---
23 days.
Published on Nov 24, 2012 by xenianus

History Channel

The world is coming to an end on December 21, 2012! The ancient Maya made this stunning prediction more than 2,000 years ago. We'll peel back the layers of mystery and examine in detail how the Maya calculated the exact date of doomsday. Journey back to the ancient city of Chichen Itza, the hub of Maya civilization deep in the heart of Mexico's Yucatan Peninsula, to uncover the truth about this prophecy. The Maya were legendary astronomers and timekeepers--their calendar is more accurate than our own. By tracking the stars and planets they assigned great meaning to astronomical phenomena and made extraordinary predictions based on them--many of which have come true. Could their doomsday prophecy be one of them? In insightful interviews archaeologists, astrologers, and historians speculate on the meaning of the 2012 prophecy. Their answers are as intriguing as the questions.
We gather knowledge faster than we gather wisdom. - William Bell
---
Ok let me ask you all this...
If somebody came on here with absolute proof that in just over 3 weeks the World would end.
What would you do.?
Personally i would remortgage my house for as much as i could, get a loan for as much as i could. Buy an RV and just go find myself i think.
Im sure much wine, women and song would be involved.
Isn't it amazing how we don't live everyday like that.......
RIK
---
It might end like this, it did on my planet!


"If at first, the idea is not absurd,
then there is no hope for it"
>>>>>
---
Betty White is a prepper!
Streamed live on Nov 28, 2012 by NASAtelevision

Stories about the fictional planet Nibiru and predictions of the end of the world in December 2012 have blossomed on the Internet. Contrary to some of the common beliefs out there, Dec. 21, 2012 won't be the end of the world as we know, however, it will be another winter solstice.

Social media users joined NASA and other scientists for a lively discussion at 2:00 p.m. EST on Wednesday, November 28, 2012 to discuss the 2012 rumors propagated across the internet. We had a great panel of experts on hand including:

- David Morrison, astrobiologist from NASA's Ames Research Center

- Don Yeomans, asteroid scientist from NASA's Jet Propulsion Laboratory

- Mitzi Adams, solar/archaeoastronomer from NASA's Marshall Space Flight Center

- Lika Guhathakurta, heliophysicist from NASA Headquarters

- Paul Hertz, astrophysicist from NASA Headquarters

- Andrew Fraknoi, science educator from Foothill College in Los Altos Hills, Calif.

Find out more about these rumors at

http://www.nasa.gov/2012
We gather knowledge faster than we gather wisdom. - William Bell
---
Posts: 5973
Joined: Sun Jun 07, 2009 3:38 am
Location: My happy place
I have canceled all my contracts, I said goodbye to friends and most of my family doesn't know what to think of me...2013, here I come
---
Posts: 1777
Joined: Wed Dec 17, 2008 2:21 pm
Seahawk wrote:Betty White is a prepper!
Well, now I know who's house and supplies I'll be using with minimal resistance
Five Finger Death Punch
"I'd rather you hate me, for everything I am
than ever love me, for something that I'm not
."
Lowsix wrote:Seriously dude..you're trash.
Always have been.
---
Related topics

Replies
Views

Last post