Silbury Hill, Nr Avebury. Wiltshire. Reported 31st May.
http://www.cropcircleconnector.com/2010 ... 2010a.html
_____________
---
Posts: 3860
Joined: Sat Apr 04, 2009 5:01 pm
Thanx for that...
Like to be updated with the new crop circlezz
---
any suggestions what it might mean? if anything?
A sad spectacle. If they be inhabited, what a scope for misery and folly. If they not be inhabited, what a waste of space.
There are two possibilities: We are alone in the universe, or we are not. Both are equally terrifying.
---
Posts: 5994
Joined: Sun Jun 07, 2009 3:38 am
Location: My happy place
Very nice one
---
---
---
Posts: 4463
Joined: Thu Nov 05, 2009 6:11 am
Location: Earth
For some reason it reminds me of the flower of life. Possibly incomplete The geometric shapes seem to be there.
Just 1st thing that my brain thought

Star watchers,Sun,Moon or just space in interest.
https://www.darkskywatcher.com/dsw74.html
---
Posts: 2188
Joined: Sat Jan 16, 2010 2:55 pm
Location: GERMANY
sorry but i doubt this is real, another man made.
You know, you don't see with your eyes,
you see with your brain and the more
words your brain has, the more things you can see.
(KRS-ONE)
---
germanpils wrote:sorry but i doubt this is real, another man made.
i doubt your doubts ............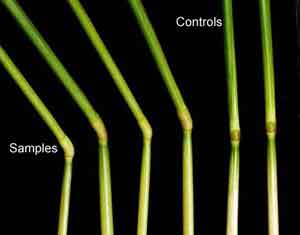 to bad these "artists" never sign their masterpiece
_________
LOOKS LIKE

MULTIDIMENSIONAL

TYPE OF

CROP CIRCLE

DESIGN

Last edited by
Pindz
on Mon May 31, 2010 10:13 pm, edited 2 times in total.
---
---
Related topics

Replies
Views

Last post