pcitures are too big
someone should finally find a solution to fit the images automatically into here
ok i am so sorry but you have to click the link for more detail...and pics from above...
http://www.cropcircleconnector.com/inte ... 2012a.html
at least no one can tell it was made this way:
---
---
---
Yeah, those look man made to me, as well. I'm no expert, but some key things to look for are a consistency with the "weaving" of the crops. They are not just flattened, but actually bent at the nodules. Like this: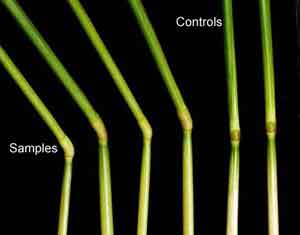 Or there are other plant abnormalities, that would not occur from simply pressing the crops down to create a pattern: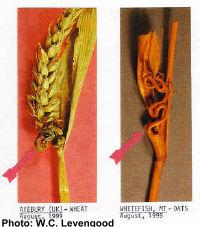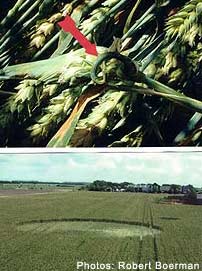 Another thing is the intricacy. There almost always seems to be a hidden mathematical message with authentic ones: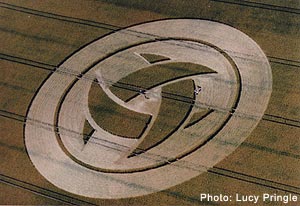 In fakes, you will see things like irregular circular shapes, like this: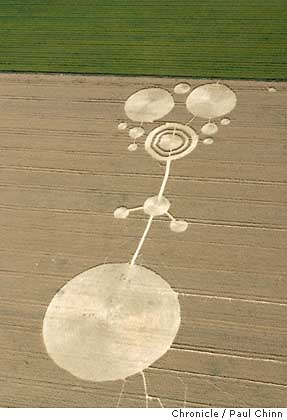 Note the circle that has two rings inside of it. Those are not perfect circles. ET's (or whoever creates the authentic crop circles) would
never
make an error like that.
Here is a snapshot of one of the "orbs" creating a crop circle: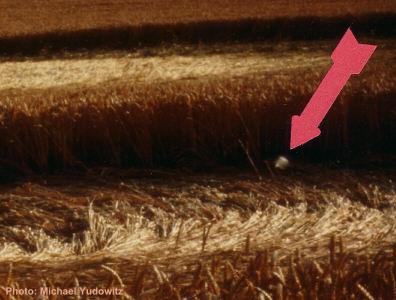 In every "sighting" of crop circles being created, there is almost always either an orb/orbs, or a strange light.
Like I said, I'm no expert, but I have been fascinated with crop circles for many years and have picked up a few bits of information along the way.
Matthew 7
"Do not judge, or you too will be judged. For in the same way you judge others, you will be judged, and with the measure you use, it will be measured to you.
---
---
---
Related topics

Replies
Views

Last post