kris75 wrote::hiho:

back jxsunyan !! thx for posting this ufo pic jxsunyan do you know if that ufo video from mexico have been debunked yet ??
Fake?
[youtube]http://www.youtube.com/watch?v=GHYhIt3VZLM[/youtube]
---
4th Crop Circle - Cikarang west java reported may 4 2011
PICTURE LINK
http://ufonesia-office.com/wp-content/u ... 000101.png

MAP LINK
http://www.wikimapia.org/#lat=-6.270082 ... 13&l=0&m=b
It's the same curious photos and videos of the latest crop cirle in Cikarang, a few days ago I nyempetin there for Seeing direct and ngedokumentasiin use video cameras and helicopters RC pinjeman.

After residents Deltamas Cikarang nunjukin exact location, I immediately terbangin RC chopper that I take, hold me take some pictures and video. The photo above nunjukkin his crop circle shape consisting of 2 circles and a hexagonal shape.

Keep fit I try to make it more deket turunin helicopter took pictures for more detail, all of a sudden strange happened!

The helicopter that was flying suddenly shaky calm is not under control and eventually crashed. Though the day was fairly calm weather and the wind did not kenceng.

Despite the crunch is not no fit fall, its strangely RC helicopter until now could not diterbangin more ...

---
4th Crop Circle - Cikarang west java reported may 4 2011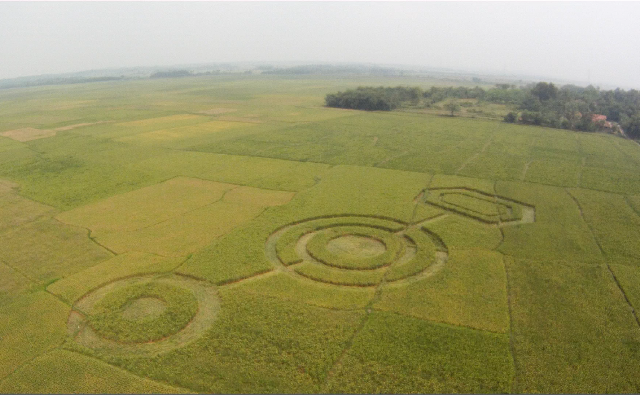 ---
Related topics

Replies
Views

Last post