Ok guys, check out the really weird voice changing thing that happens from 7.37..WTF?.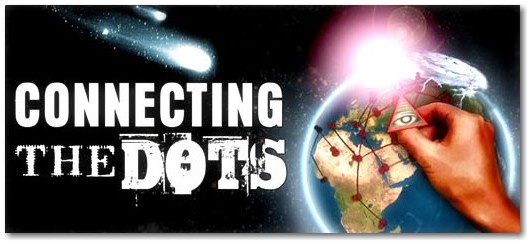 ---
Posts: 590
Joined: Sun Feb 17, 2008 9:27 pm
wow he burped and did not say excuse me
thats bad
---
well hes quite possibly possessed in my opinion, not that I would say this is good evidence of that, it could very well just be a weird ass burp...
"All that is necessary for the triumph of evil is that good men do nothing." ~Edmund Burke
---
---
Posts: 9348
Joined: Thu Jun 03, 2010 12:08 pm
---
To an extent - watching that interview, I think Icke has a point. However, it's a very hard stretch for me to believe the ancient Sumerian bloodlines / lizards.

It's more subtle. The only lizards I see in the world are people fulfilling their own lust for "more", and feed on others, as well as orbit towards others they can feed on.

Fact is, we ALL have this potential. I don't see it having anything to do with a "bloodline" as much as it has to do with just having "human blood".

So, he is a disillusioned idiot.
---
He is a drunk. Can't believe people take that loon seriously.
Science will fly you into the Cosmos
Religion will fly you into Buildings
---
When David Icke and others refer to reptilians that is actually code for Jew. So when he says 12 foot lizards secretly rule the world he is implying that jews secretly rule the world. It would seem that the dis-info agents do this to pass information right in front of us without us knowing.

This techniques is also used very much by Colleen Thomas thats why she is seen on RT News alot talking about Pleadians and Reptilians although she is not refering to aliens. The people in power now are always referred to as Draconian.

These words such as Pleadian , Reptilian, Draconian and others are code words that mislead us to think they are talking about aliens but thats the dis-info and they are really referring to other groups that they are presently waging a dis-info war against.


Last edited by
Ghost32
on Fri Dec 31, 2010 3:33 am, edited 1 time in total.
---
Retard or Anti-Semite. same difference.
Science will fly you into the Cosmos
Religion will fly you into Buildings
---
Posts: 6298
Joined: Wed Jul 22, 2009 4:06 pm
Location: coast
great vid,so true too,who cares about david icke,im interested in his info not him.
with the power of soul,anything is possible
with the power of you,anything that you wanna do
---
Related topics

Replies
Views

Last post