Posts: 148
Joined: Mon Aug 17, 2009 7:51 pm
GILBERTSVILLE, Ky. — Near her car, a dead bird. A quick walk to her mailbox, another. Scattered across her front yard, a local woman discovered dozens of dead birds.

"I've never seen anything like it. Never," Sandy said of the discovery.

Sandy, who asked we not share her last name, first noticed the birds several days ago but cleaned them up, not thinking twice.

"I have outdoor pets and just assumed they were bringing them from around the neighborhood."

But when she noticed more birds Monday morning, she panicked, "I had just seen the story on the news about the birds in Arkansas and I was scared."
------------------------------------------------------------------------------------------------------------------------------

January 3rd, the news report from Labarre, Louisiana, 'around 500 dead blackbirds found near elementary school'.

LABARRE, La. – Around 500 dead blackbirds and starlings have been found in Pointe Coupee Parish, according to state wildlife officials.

The birds were spotted lying in roads and ditches near Labarre Elementary School. The community is between Morganza and New Roads on Highway 10.

Scientists from the Louisiana Department of Wildlife and Fisheries have been sent out to collect samples, which will be sent for testing to the University of Georgia and National Wildlife Center in Wisconsin.

And,

This comes after about 5,000 blackbirds and swallows were found dead around Beebe, Ark. on New Year's Eve. Dr. Jim LaCour with LDWF said he's not sure the two incidents are connected.

"It's not common, (but) we do see a few die-offs for various reasons," said LaCour. "Yes, we need to look into it, we need to be a little alarmed, but it's not out of the scope of things to have a die-off."

Over at Youtube, alternative theories of what caused the thousands of birds to fall from the sky including solar flares and fluctuations in the Earth's magnetic field.
---
Posts: 412
Joined: Wed Dec 09, 2009 3:17 pm
Either, the change in weather patterns has severely affected our wildlife, HAARP is killing everything in the air and the water, or cloudy with a chance of meatballs?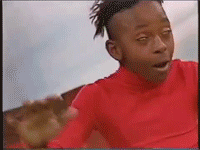 ---
---
Posts: 3733
Joined: Mon Dec 14, 2009 1:32 pm
Restoring Sanity

and or

Keeping Fear Alive

!
---
Posts: 1316
Joined: Fri May 28, 2010 9:38 pm
Location: אין סוף אוֹר
Hey sock,still mad with me??
If don't answer us about the exactly enviromental impact of a mass bird death!!!
Now ye shall know that the chosen priest & apostle of infinite space is the prince-priest, the Beast; and in his woman, called the Scarlet Woman, is all power given.
"VISITA INTERIORA TERRAE RECTIFICANDO INVENIES OCCULTUM LAPIDEM."
---
Related topics

Replies
Views

Last post