Posts: 2620
Joined: Tue Mar 02, 2010 12:23 am
Location: 'Happiness is the angle at which the wise are gathered'

You might like:
http://www.vortex-world.org/repulsin.htm
the VORTEX WORLD


the repulsin
It happend at 1200 rpm ...

With a snapping sound the machine broke loose from the six quarter inch bolts that connected it to the ground, and then, with a soft wining sound, it took off with a blue glowing fog emerging from the machine ...

Imagine that we could control that force ....
Among Viktor Schaubergers machines there is no one like the Repulsin or the flying saucer that has created such myths and stories. The basic designs are from the mid thirties when he tried to finish the Climator. Often mysterious material acting as catalysts are used in the devices. Different light and sound phenomena are also reported from people that claim that they had been eye witnesses to these flying devices. A most peculiar thing is that they seem to be very difficult to control, as they have a habit of smashing into the ceiling, and after that, being irreparable. Viktor himself claimed that powerful diamagnetic forces were responsible for the enormous effect. However, in the literature and in Viktor's own notebooks there is no evidence, if and if so how these devices worked. The question is, are all these rumours true ? Do these devices really work ?
now that we have some of this out of the way, anyone interested in studying real cutting edge, alternative science?
join the planetary resistance! Down with the illuminati controllers.
Yes, they are watching, end the paranoia, begin the knowing
jason verbelli, walter russel, john searl, ralph wedekind, daniel winter, santos bonacci, james bomar... to name a few, endless amounts of individuals really, all out there in the web of life, are we gonna let them "in here" and see them and let them inspire us to similar heights which they are on?
Hey, remember that saying "If "I" can do it anyone can"?
Well, what's s-s-sstoping you from realizing that the EYE of the I who said that is very similar to your own EYE!!! ?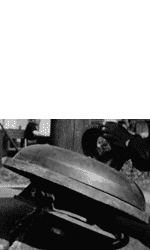 The vortex as a wormhole

The vortex in Dan Winter's theory (shaped like a tornado) would appear then to be a wormhole (also in Superstring theory a torus donut is effectively the same as a cup or tube). From this it is easy to see that Dan Winter now theorises this new physics model is largely about wormholes.

In his thinking, the Golden spiral is the path to

perfect compression

. When wrapped around the shape of a Torus – or donut. (He uses the term 'embedding' as a symbol for 'making' The centre of the torus donut makes the shape of a pair of vortices eg. a

wormhole

.
vortex torus donut heart shaped compression center...
what use is our technology if it is not a reflection of ourselves? Indeed, it is and always has been and always will be.
"mathematics is the language of god, but no one is speaking gods language" marko rodin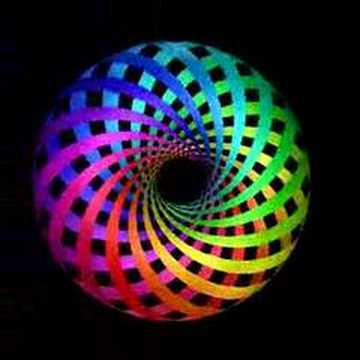 tone colour alchemy, the word IS light, light is a higher frequency SOUND. the language of love is light, light is moving so fast it is not moving, thus when you slow down and do nothing it shines through you and fills you up.
let's balance our chakras (discs of light, mini "ufos" spinning within us), charge our systems, and start writing a captains log, for the soul has been absent from this great work for too long now, and it's late in the game, but we still have more than a chance
...
Emotion is the fuel which drives the engine of space, time and creation

Before judging others we must remember that they are not living according to our values or worldview, but their own.
---
Related topics

Replies
Views

Last post