CIA MOVES TO DENVER ! SPOOKS KNOW SOMETHING IS COMING !
Posted By: ironwolf <Send E-Mail>
Date: Friday, 6-May-2005 22:14:34
http://www.denverpost.com/news/ci_2714490
CIA set to move unit to Denver
By Dana Priest
The Washington Post
Washington - The CIA has plans to relocate the headquarters of its domestic division, which is responsible for operations and recruitment in the United States, from the CIA's Langley, Va., headquarters to Denver, a move designed to promote innovation, according to U.S. intelligence and law enforcement officials.
About $20 million has been tentatively budgeted to relocate employees of the CIA's National Resources Division, officials said. A U.S. intelligence official said the planned move, confirmed by three other government officials, was being undertaken "for operational reasons."
A CIA spokesman declined to comment. Other current and former intelligence officials said the Denver relocation reflects the desire of CIA Director Porter Goss to develop new ways to operate undercover, including setting up more front corporations and working more closely with established international companies.
Associates of Goss said Thursday that the move also was in keeping with his desire to stop the growth of CIA headquarters and headquarters- based group-think, something he criticized frequently when he was chairman of the House intelligence committee.
Other CIA veterans said such a relocation would make no sense, given Denver's distance from major corporate centers.
"Why would you go so far away?" one asked. "They will get disconnected."
The main function of the domestic division, which has stations in many major U.S. cities, is to conduct voluntary debriefings of U.S. citizens who travel overseas for work or to visit relatives, and to recruit foreign students, diplomats and businesspeople to become CIA assets when they return to their countries.
It was unclear how many CIA employees would relocate to Denver under the plan.
Spokespeople for U.S. Sens. Wayne Allard, R-Colo., and Ken Salazar, D-Colo., said they had not heard of the CIA's plans. State House Speaker Andrew Romanoff, D-Denver, said state leaders have worked hard to bring more jobs to Colorado, but "we just never thought to ask the CIA."
"I've always thought that Colorado is the center of intelligence," Romanoff said. "I'm glad the feds finally realized the same."
Aurora Mayor Ed Tauer said he had heard that a branch of the CIA was moving to the region, but he had no information about where it would be located or which division would move here.
"I think it's fabulous," Tauer said. "It would be great for the entire region. It would bring quality jobs and the contractors and businesses that come with them."
Denver Mayor John Hickenlooper was out of town and couldn't be reached for comment. Gov. Bill Owens declined to comment on the report.
Although collecting information on U.S. citizens under suspicion
for terrorist links is primarily an FBI function, the CIA also may collect information on citizens under limited circumstances, according to a 1981 executive order. The exact guidelines for those operations are spelled out in a classified document signed by the CIA director and approved by the U.S. attorney general.
It is unclear how a move to Denver would increase the effectiveness of the domestic division's operations, said several former intelligence officials.
Colorado has become a major intelligence hub since the Sept. 11, 2001, terrorist attacks.
Aurora is home to the little- known Aerospace Data Facility. Located at Buckley Air Force Base, it has become the major U.S.-based technical downlink for intelligence satellites operated by the military, the National Security Agency and the National Reconnaissance Office, according to military and government documents obtained by William Arkin, author of "Code Names," a book about secret military plans and programs.
About 70 miles south of Denver, the U.S. Northern Command, based at Peterson Air Force Base in Colorado Springs, is tasked with homeland defense and has been increasing its domestic intelligence work.
It's not known if the CIA's Denver plans are linked to the presence of either facility.
The Denver move, which is tentatively scheduled for next year but has not been finalized, coincides with several other developments related to the CIA's domestic intelligence work.
Last week, the CIA and FBI agreed to a new "memorandum of understanding" on domestic and foreign operations, the first change in decades. The negotiations surrounding the memo were contentious, with the FBI saying that it should control and approve the CIA's domestic activities.
But the FBI is having significant problems developing its own domestic intelligence branch, and the CIA is generally viewed across the intelligence community as more experienced and skilled at handling foreign informants.
Denver Post staff writers Felisa Cardona, Chris Frates and Manny Gonzales contributed to this report.
http://www.metatech.org
---
I believe that the reason why they are moving has to do with the Denver Airport. I'm sure since you are a member of this site, that you have heard how creepy that airport is. From the creepy murals to the ginormous tunnels under the airport.
Check out OPERATION TROJAN HORSE on Youtube (i was having trouble pasting it into this reply)
Last edited by
Zengurrl
on Thu Jan 21, 2010 5:55 pm, edited 1 time in total.
---
there probably going to build a nice new HQ ontop of an underground base. that probably conects to denver airport, and god knows were ellse.
---
Posts: 2216
Joined: Sat Jan 16, 2010 1:55 pm
Location: GERMANY
when i first read the first few sentences and read move to denver
i also thought about the airport.
check out "Apocalypse 2012 1/6 - Conspiracy Theory with Jesse Ventura"
Your eyes are useless when your mind is blind.
---
go here and read this article and watch the vids , you will see what I am on about , don't take my word for it do your own research......
there is a plan to not tell the US population of the coming doom from the 10th planet, we will be buried in water in a few years, secretly the USA had bought up and declared MUCH of the US soil as " sacred reserve land " you and I can 't buy it .... here is the link for that ....
http://whatreallyhappened.com/WRHARTICL ... E2/map.jpg
The vids you need to see to explain the rest is here, starts with the first one , the rest to follow , just click on the next in the series.
http://www.youtube.com/watch?v=YgimpoT9 ... re=related
---
I'm headed to bed , need to work tonight , not that I really want to , I am sick to my stomach from all this shit but oh well , carry on till the end....
---
aladin wrote:

... the coming doom from the 10th planet
ok man , before you say BSSSSSSSSSS watch the fucking videos first, then say bullshit , after that you let me know, I said the same thing before because I didn't even know what the vids were about , but now that I watched them I am rethinking what I know.
---
---
They've been located at Langley for a very long time yes?..Hmm.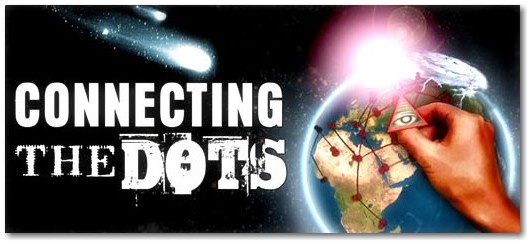 ---
zengurrl wrote:I believe that the reason why they are moving has to do with the Denver Airport. I'm sure since you are a member of this site, that you have heard how creepy that airport is. From the creepy murals to the ginormous tunnels under the airport.
Check out OPERATION TROJAN HORSE on Youtube (i was having trouble pasting it into this reply)
no man , well they moved there for various reasons but the main reason was to get away from what was coming, the next reason was to be next to the underground base they have there. once they declare marshal law , they need a place to hide.
It is all fitting together now, the reason you cant see the 10th planet is because it is coming up from the southern hemisphere , south pole..... it's large and can be seen now with the naked eye. look at Australian blogs , Google it , they are trying to delete the blogs as fast as they are posted , look and Google Australian censorship , they are censoring EVERYTHING they are putting on the web, including UPLOADED VIDEOS.
Just look for yourself , and research , trust me i am telling the truth. I wouldn't lie ..for the sake of lieing, this is actually coming down , and the bible is right , I am not religious but , I hate to say I was wrong ....
Last edited by
Dourselfafavor
on Thu Jan 21, 2010 6:41 pm, edited 1 time in total.
---
Related topics

Replies
Views

Last post