Posts: 604
Joined: Sun Jun 05, 2011 5:54 am
Hey what ever happen to the MOD Dabears or something like that, he's the only MOD missing
---
hibernating.
We gather knowledge faster than we gather wisdom. - William Bell
---
---
---
Posts: 7769
Joined: Tue Jan 04, 2011 4:05 pm
Location: ON A GIF: HUNT
Cia212 wrote:

Slith wrote:

Seahawk wrote:hibernating.

Taking a well deserved break. Hope to see him soon

Poooooot didn't break his heart I trust.
I dont think so, Its more of this type of scenario
Canubis wrote:slith dont b A noob.. u r my no 1 mo fo
---
SonOfGodEternalFlame wrote:Hey what ever happen to the MOD Dabears or something like that, he's the only MOD missing
Doms without internet connection other than his phone at the moment. He uses the new smart shoe phone like Maxwell Smart has, little hard to type responses with the rotary dial embedded in the sole, but they did add a tiny monitor, so he can at least read what's going on.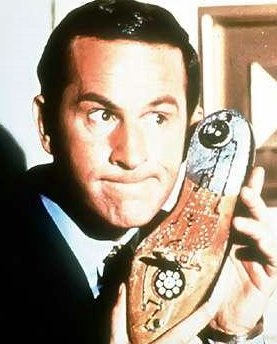 ---
Related topics

Replies
Views

Last post