Posts: 1292
Joined: Sun Sep 16, 2012 12:21 pm
Location: "In life's litter tray......"
I hope they do exist! That would be great.
I did love 'Harry and the Hendersons' when I was a kid (and still do
) a great family film.
A favourite bit of mine from the film.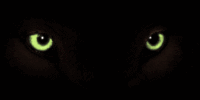 ---
Posts: 14696
Joined: Thu Jul 31, 2008 3:45 pm
Location: Chicago
Harry and the Hendersons kicked ass.

I even watched the TV show.
#FuckBlackLivesMatter
---
I too hope this turns out to be the real deal, I see mainstream science has already started to pick upon her findings.. I have never heard of Melba Ketchum but imagine how big her name will be if this is indeed real. It seems bizarre in this day and age that we could have lived alongside a new human species without knowing. Presumably governments would grant them protection and hunting them would be treated as murder?
Our ancient brothers
welcome!!
---
Related topics

Replies
Views

Last post