Posts: 129
Joined: Tue Jul 29, 2008 12:18 am
scarletnyx wrote:

estanislao wrote:

scarletnyx wrote:...While I -do- believe aliens have had a hand in bringing us up, mayhap to protect us ( or try to protect us ) from their own mistakes, I also believe that we are a free race, meant to fulfill our destiny of taking care of this planet and any sacred knowledge that we can attain...I'm all kinds of crazy, but I do have a line. Somewhere. Under the tin foil on the floor. Argh.

I hear ya. You seem to have very distinct/specific beliefs... interesting.

But you might want to ask yourself... what are they based on?

People create belief systems on ideas and observations and rarely are they based on anything concrete - mostly because there is rarely anything concrete. Yet we still build huge structures of belief on the shifting sands of ideas.

It was easier to kill Gallelio than to accept that the world was round. (it was easier to dismiss the guy saying your building was on sand than to deconstruct your building, move to a solid foundation and reconstruct it again) Such are "core beliefs". And such is the zealous defense of our shifting sands.

You're on this site, which means you're in the right place. There's a LOT of tin foil in here, just keep an open mind.

My beliefs are based on years of studying not only the paranormal side of life, but philosophy , human laws, the golden virtues, and so on. And while I do believe most on this site, I am very, very careful not to take too much power out of the hands of humans and into the hands of species thats, lets face it folks, we do not exactly know their true agendas. As for hidden planets I will confess that I have not read much on Niribu ( sp ) but I would tend to think that a "hidden" planet would be picked up many, many times over by not only NASA, but civilian 'scopes too.

My mind is horrendously open, it's just open in favor of human power
As for hidden planets I will confess that I have not read much on Niribu ( sp ) but I would tend to think that a "hidden" planet would be picked up many, many times over by not only NASA, but civilian 'scopes too.
From what I understand, Nibiru, at present, is out beyond Pluto which is hard enough for 'our' telescopes to detect as is. NASA has confirmed Planet X aka Nibiru and heading to the center of our galaxy due to arrive 21 December 2012. This date also reveals that an incredible occurance of all the planets in our galaxy in perfect alignment with the Sun when Nibiru enters the exact center of our universe. NASA has also confirmed it's size at 3-5 times the size of Earth. The reason that this was discovered is that telescopic activity observed that the outer planets of our solar system were/are experiencing an unexplained gravity pull. Further investigation revealed a mysterious orb/planet (Nibiru) that had not been detected before out past Pluto. Part of the 2012 'theory' is that an object of this size has to have some sort of catastrophic effect to our planet as it gets closer. That's where the 'effect's differ from 'expert' to 'expert' ranging from total annilation, global shift, shift in consciousness in humanity and possible interaction with UFO's/Aliens who have known about this impending event for eons. Also, that 'real' crop circles have been messages trying to tell of future events and communication that the aliens are friendly and if we let them can help get us through.
With all that said, it is interesting to note that on 23 July 2008, a well respected US Astronaut, Dr. Mitchell, in an interview, declared that he knows for fact that Aliens & UFO's are real, have been here and making contact with governments for years and has been covered up for more than 60 years including that the Roswell incident did in fact really occur.
---
estanislao wrote:Was reading that book when I came across this on page 7:

"God is bringing the world under one government, with only one true religion"

Sorry, couldn't get pass this. This smacks of Neo-con propaganda.

God needs a religion?
The Anunnaki set up worship ritual in Sumeria. They are a warrior race who NEED religion.

God doesn't need anything, least of all a religion.
I totally agree, I read through the book too, and I didn't like the "one government" thing that supposidly God wants, because it reminded me of the New Wolrd Order thing. Perhaps the world leaders want a New World Order, or maybe even the aliens, but I don't see why god would care about governments. I can't agree with alot of things in this book, plus it rambled on and on about biblical stuff without really getting to the point. Waste of time...
---
I want to thank the person who started this thread, because he asked an intelligent question: Are aliens visiting our planet? Because this issue is different from the fact of existing life in the universe. You may believe in live in other places of the universe or not. Personally, I think that is almost impossible the absence of life in other places, just for the single fact of the great size of the universe. The conditions for life as in the Earth can be repeated somewhere at least once, may be a thousand time or even more.
But, in the other hand, I don't believe yet that "intelligent beings" are visiting us, due the fact of the evidences are not strong enough to prove this, some evidences are admited to be fakes, in other cases we just can't conclude something concrete. If this visits were a secret, I think it would be very hard to keep the true hidden, I don´t believe the people keeping the secret to have all under certain level of control for ever.
I believe we should be more objetive, investigate in-depth and be patient about this issue. It is possible that all the evidences in human history are fakes, and suddenly, tomorrow a real alien visit takes place.
---
Posts: 2
Joined: Thu Apr 10, 2008 10:45 am
i think theyre contacting us via radio stations-think about it when u hear distortion in signal-even thogh crystal clear rst if tme?just think about it
---
I do believe they are visiting our planet and they have underground bases with humans.
All should read this Norweigian "2012" politician letter´s to project camelot (if anyone still havent readed)
http://www.projectcamelot.org/norway.html
I think the first letter is
True
, rest of the letters could be sent by someone else and faked if the original norweigian politician has been "silenced"? Or if the rest letters are true, god help us...
---
I agree with RaulRae, There are NO aliens/ ETs among us on this planet at this time. Or someone would say, Hey! that guys an Alien! check it out!! However I believe there may have been at one time known as Ancient astronauts, Artifacts, ancient texts and art are very compeling around the idea, As far as a cosmic timeframe, there may be life out there wether it was in the past or in the future, probably at some point, "life" is a very interesting and resilient device. It can crop up anywhere if given the right conditions,circumstances and ingredients. I trully beleive its out there in the universe in one form or another, still NOONE really knows,
As far as highly advanced robots/greys/sentient light beings etc...I dont think so, thats a construct from Sci-fi movies thats got a foot hold on human curiosity.
Also The Idea that the Discovery Channel can prove anything is absurd, Discovery is all about sensationalist sound bytes and entertainment, based on little fact or truth, They produce fascinating stuff, but not very credible, For example, The MONSTER QUEST episode about "RODS' or interdimensional, mysterious 'luminescient' transparent creatures caught on tape, turning out to be just a technical anomally of video tape, like "orbs" or ghost images...Viewers eat it up as fact, they want to beleive, but its just not so. very entertaining though.
DR. KNOW
---
Posts: 1
Joined: Thu Aug 14, 2008 5:59 pm
mongoose wrote:

rizze wrote:Indeed they do visit, 'Ancient astronaut' writers believe that a race of intelligent extraterrestrial beings visited and/or colonised Earth in the remote past, whereupon they upgraded the primitive hominid Homo erectus by means of genetic engineering to create the human race as we know it: Homo sapiens. "us" They continue to visit us to this day.

so you don't believe in evolution?
[disclosetv][/disclosetv]
no,not at all
---
Posts: 10
Joined: Sun Aug 03, 2008 3:23 am
[youtube]<object width="425" height="344"><param name="movie" value="http://www.youtube.com/v/f387GhDXw3o&hl=en&fs=1"></param><param name="allowFullScreen" value="true"></param><embed src="http://www.youtube.com/v/f387GhDXw3o&hl=en&fs=1" type="application/x-shockwave-flash" allowfullscreen="true" width="425" height="344"></embed></object>[/youtube]
its been proven without any doubt.
simply check the 19 videos i have up.
the dr. jonathan reed series.
Game Over.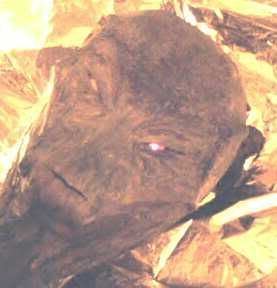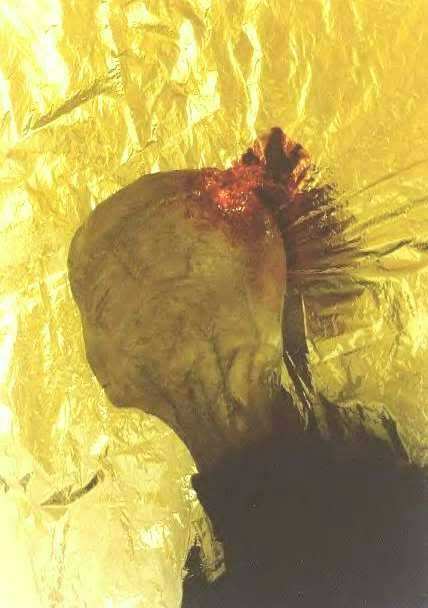 people can deny and spread lies and disinformation all they want. the case is closed on the question of alien life existing. now we need to start thinking about our position in the universe and our level of consciousness.
When you research this information on the worldwideweb you will come up with many sites used for debunking legitimate accounts of concrete evidence. 3 of the top sites utilized by intelligence to sponsor disinformation campaigns against any one or any claim with concrete physical proof to support an encounter from another world species or another dimension. dont be a fool, and dont be fooled.
WHILE THEY WILL YELL 'HOAX' RESURFACING THEY WILL NOT TELL YOU WHAT THE RESEARCHERS WORLDWIDE WHO HAVE LOOKED AT THE ALIEN ARTIFACT AND TESTED THE METALS INVOLVED AS WELL AS THE GENETIC TISSUE SAMPLES THAT HAVE BEEN TESTED TAKEN FROM THE ALIEN BEING. NO MATTER HOW MANY DISINFORMATION SPECIALIST, MECHANICS, AND HANGER-ON-SKEPTICS YELL 'HOAX HOAX HOAX' THE EVIDENCE STILL STANDS UNWAIVERED AND PERMANENT!
Watching the disinformation mechanics and realizing how they operate when there is too much evidence to dispute with logic and reason.
They resort to creating, fabricating, and manufacturing some of the most ridiculous LIES that IF YOU ARE A SERIOUS INVESTIGATOR YOU WONT EVEN DIGNIFY THEIR RIDICULOUS CLAIMS...(ufowatchdog, abovetopsecret, casebook)
You will continue on in your search and disregard the disinformation mechanics and their mobs of idiots, who blindly following them, and their cause of deliberate ridicule, hoping to scare people AWAY from looking further into cases such as Dr. Reeds.
---
No, I don't think the game is over, quite the opposite. Regarding the Reed's (or Rutter) case is well known to be a fake. Just take a look at all the evidences, reports and investigations (the real ones) and make your own conclusions. This case is not precisely the best flag to lead the belief of the alien visits.
---
Posts: 10
Joined: Sun Aug 03, 2008 3:23 am
RaulRey wrote:

No, I don't think the game is over, quite the opposite. Regarding the Reed's (or Rutter) case is well known to be a fake. Just take a look at all the evidences, reports and investigations (the real ones) and make your own conclusions. This case is not precisely the best flag to lead the belief of the alien visits.
----------------------------
----------------------------
----------------------------
So like I was saying.
THE GAMES OVER.
For all those who can only repeat like a parrot the same hoax slogan
promoted by a disformation site. Youre simply being mislead and fooled.
Concerning the rest of you who may not know any better, there is simply TOO MUCH....
Too Much Evidence Concerning This Mans Case. GAME OVER.
check
ODISEALINKER AND CHRONIKBOYS VIDEOS ON YOUTUBE.
EACH VIDEO nearly two-hours of lecturing complete with WITNESS TESTIMONY FROM THE BANK. WITNESSES FROM DR REEDS PLACE OF EMPLOYMENT. DR REEDS LANDLORD WHO CONFIRMED HIS HOME WAS DESTROYED BY N.S.A. HAROLD CHACON. MICROBIOLOGIST WHO TESTED THE GENETIC SAMPLES FROM THE BEING. and on and on and on...concerning this mans story.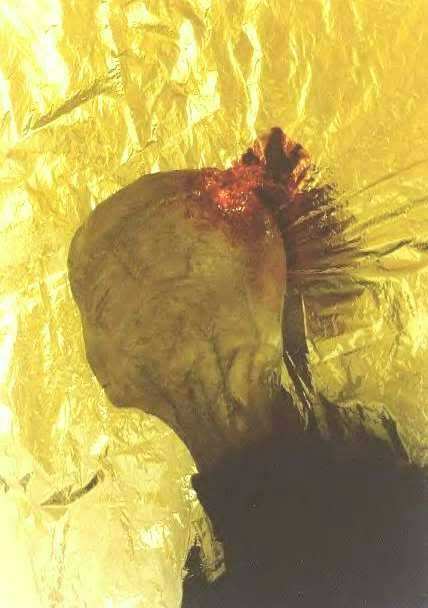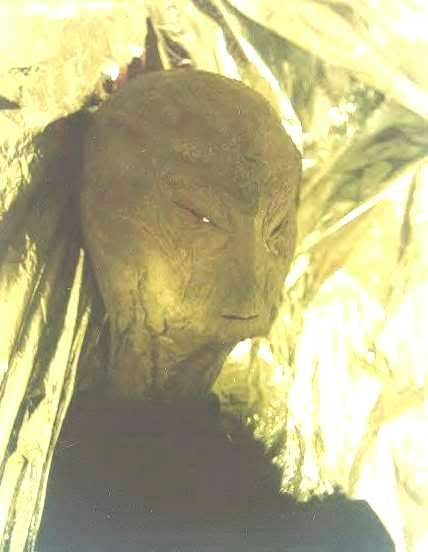 GAME OVER.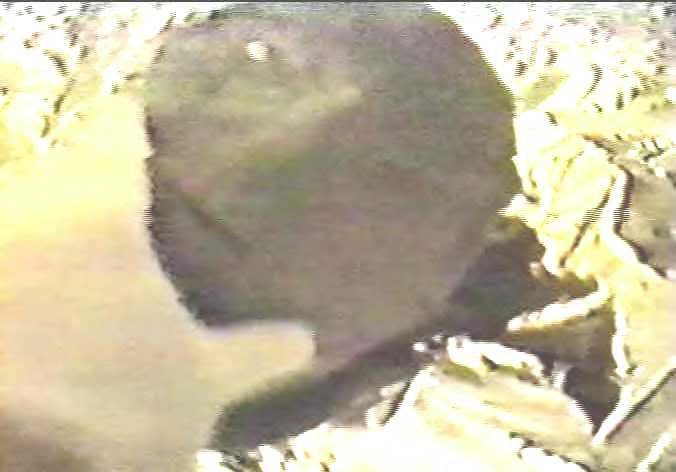 ALIENS EXIST.
PROOF IS THE DR REED STORY. PERIOD. AND NO ONE HAS EVER MADE ANY CLAIMS AT HOW DR REED FAKED A FLOATING OBJECT 9 FEET LONG IN THE MIDDLE OF THE FOREST IN THE YEAR OF 1996. AND THE REASON FOR THAT IS BECAUSE THIS CASE IS THE REAL DEAL. CASE CLOSED.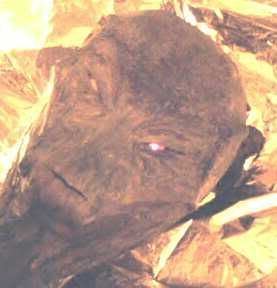 Last edited by
Odisealinker
on Sun Aug 17, 2008 8:58 pm, edited 3 times in total.
---
Related topics

Replies
Views

Last post