sorry not to steal your thunder dr...but this top doc site link has been floaten around here in several recent threads...im just suprised all these people are discovering it now.
Good to see the love of the site though. it really is imo the single best site for docs..bar none
way to keep the people aware
however i recently watched a doc on the tv. Turning Points In History: The Death Cloud.
its gotta be the most insane doc on the chemical plant disaster in india i have ever seen!!! but it is not in topdocs list..booooo.
so if you guys can find that doc i suggest watching it you will be shocked ...absolutly shocked.
"Anyone who doesn't take truth seriously in small matters cannot be trusted in large ones either".
Einstein
---
Posts: 412
Joined: Wed Dec 09, 2009 2:17 pm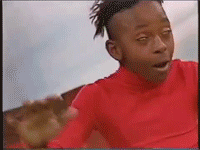 ---
Related topics

Replies
Views

Last post