---
Posts: 15484
Joined: Thu Jul 22, 2010 4:20 am
Location: going off the rails on the crazy train
.
...i hear there's water in new mexico...
and
Neeboo
.
IRONMAN........KING of ICONIA
...
...
...
---
It might be. Astrobiologists do currently believe that there is probably some liquid water/ brine in some near subsurface and deep subsurface pockets of Mars, sometimes seeping out around the edges of impact craters and other features.
There were reports of seepage a few years ago.
If there's a chance that microbial life exists there, this is most likely where it would be.
Welcome, Noobee, er, Neeboo.
"What we do for ourselves dies with us. What we do for others and the world remains and is immortal." -Albert Pine
---
Posts: 5587
Joined: Tue Jan 04, 2011 4:05 pm
Location: Left of centre
Are you a new female to the Dtv forum..
Neebo was a female Jedi Master...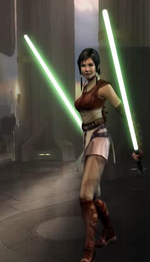 ---
Related topics

Replies
Views

Last post