Lets just condense this discussion down to what it's really all about. Nature in it's infinite wisdom tries every way to and every path to try out all possibilities that are suitable to survive. Given the present environment. And we are no exception to that process. We are part of that throw of the dice. If your way of surviving is right for this moment in time. Then that's right as far as nature is concerned. Lets explore other ways of surviving. If you steal from others to survive and you are successful and reproduce. Then that as far as nature is concerned is a good strategy to pursue. And you may well pass on that gene to your offspring. Whatever works is a good way forward......It's called evolution. Having said that most of natures creatures have parasites which they have to live with. But like all parasites if you kill the host then your killing your self.
I question everything. I don't believe anything I'm told or anything I see. Prove it, or fuck off. And that's not me I see in the mirror in the morning.
---
Posts: 5788
Joined: Sat May 14, 2011 10:00 pm
Location: Arulu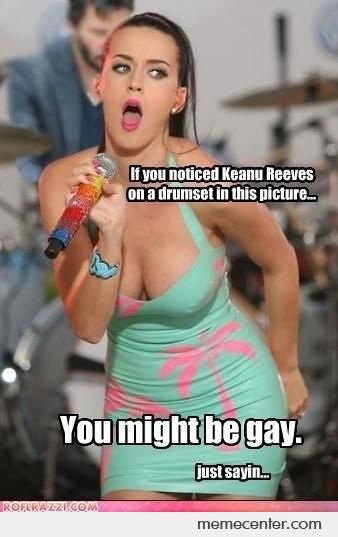 Boondox681 wrote:GO TEAM MERMAID

Do you believe in the existence of Mermaids?
---
Posts: 704
Joined: Sat Sep 19, 2009 1:55 am
Slith wrote:Good post Chaindrive
Thank you... thank you... thank you...
Ummm, to which part.?
The light on the wall in search of "god".? Well, full credit goes to Mr. J. Michael Straczynski for that one.
THEE
best sci-fi show EVER!
Anything else.. well.. ok I DO have my moments. Its like guitar shredding, know exactly what your gonna play and know how to play it, but ones own fingers cant get out of 1st gear.. But, once in a while one does get lucky
To Kinninigan:
Umm... Ill take the 5th.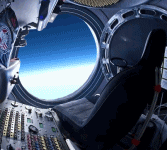 ---
Hey Chain, yep, I did misunderstand you my friend.. apologies for that...
I agree with what you are saying Chain....
With regards to mankind not being any different to any other species in terms of sexual activity
With regards to this and other topics/threads.. why does the mythical creature 'god' always get a mention? In my opinion , there is NO god and there are NO superior beings currently watching over us in a godly manner. Which god would allow its people/flock/sheep etc to end up in such a catastrophic plight?
Anywho, this is my opinion... let's keep to the threads main points and stop hyjacking these with talks gods who have no bearing on anything other than fanciful imaginations.
If man comitted himself to ONLY homosexuality, then this IS an evolutionary dead end. If man had sex with a woman, by its very definition, this is NOT a homosexual act and hence has no bearing on the topic. Man can be a homosexual and have sex with a woman to conceive a child, however, in doing so this man is not acting in a homosexual manner and as such falls outside the ambit of the topic. Just the same if a child was conceived in a petrie dish or test tube, these acts are NOT homosexual and as such these too fall outside the scope of the question. Even 'if' lizards and other animals are caable of reproducing by themselves, yet again, this would not be a homosexual act... I think you get the picture..
To say that homosexuality would NOT be an evolutionary end is untrue.
There are three things humans MUST do to in order to survive:
1/ Breath
2/ Eat / Drink
3/ Procreate
take away any of the three and mankind would come to an end.
Fortes fortuna iuvat
---
Posts: 704
Joined: Sat Sep 19, 2009 1:55 am
No worries mate..
As long as one doesnt start bouncing off the walls without waiting for the reply to clear it up when one starts to
or even worse acting like a mentally unbalance cat that would attack anything that even came close to draw blood.
Im appreciate it that you didnt... most dont.
A quickie mention about "god".. youve been reading this... Im not the one who always brings this up and trys to use it as a weapon.. Unfortunately thats the only thing the have and the only thing they know and its their core beliefs thats so bias that they see everything as black and white.. and the "ONLY" things that ARE black and white is a newspaper, a zebra, a skunk and a old 1960s police car, among other things....................
You quoted and by others that: "If man committed himself to ONLY homosexuality, then this IS an evolutionary dead end." From that one point... ok, believable, but then again, thats not the only thing that would be considered as a "evolutionary dead end".
1. chemicals and poisons making a person sterile
2. Castration either through barbaric means e.g. laws/punishment or medically by severely lowering a mans testosterone to reduce ones PSA numbers that would end up in cancer.
3. a life choice, some people arent that tuned into sex and to HAVE to Procreate no matter who says what, over 7 billion humans already and doesnt feel that he or she wasnt to add to it.
4. injury, no matter which it comes at you.
5. Finding humans as a vile disgusting species to have sex with and chooses another alternative that they fully accept. (but we wont go into that at all.. but you can guess) and NO... I dont even wanna see it even mention, cause thats not the theme of this thread.... is it.?
Actually... Ive know people from all 5 on this list... they come to terms with it, selected what was in their own best interest and happy with their lives... what more do you want.?
And you kind of goof when you mentioned things humans MUST do/have in order to survive:
Its..
Food.... water... and shelter..
Procreating is a luxury and will come in time, if one is lucky enough to acquire a mate to carry on the lineage.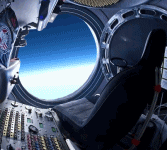 ---
---
Obviously homosexuality is an evolutionary dead end, if that's all a person does, but usually when people bring this up it's because they're personally offended that someone would do such a thing.....and people should be free to do what they like, obviously, and that some people are offended is no reason to change anything

On a more serious note, evolutionary constraints are very general and non-specific....it's the 'blind watchmaker' idea. It doesn't matter if 5% of a population exclusively only have sex with their gender, if the rest don't.
---
The question in the title specifically asks about homosexuality, i used the 'drink, food, air' argument as an example of other survival 'must haves'. Sex, no matter how pleasurable or desireable, is a 'must have' in order for the human species to survive. Sure, we take sex and we turn it into a pleasure cruise rather than a necesity, and that is a great thing, doing something we must do and enjoying it, its a win/win..
Agreed that there are many other 'things' that could cause man to come to an evolutionary end, but the topic here is about homosexuality.
If the human species ONLY committed homosexual acts, the the species would come to an evolutionary end (all other things being equal). Now, as soon as ONE homosexual person has intercourse with a female, that act in itself is NOT a homosexual act, and hence does not fit the topic at hand.
This topic does not cast aspersions on homosexual behaviour, rather it seeks to find an answer to a specific question, so no offence to any homosexual people should be taken, at least I hope none is taken.
Staying true to the topic and not swaying into other hypotheticals, I am confident that the answer to this question is obvious, YES, true homosexuality with no variance must lead to an evolutionary end... as I said, no variance.. yes you can have your test tubes etc etc.. but that is not the question.
Thats my (very opinionanted) view....
Fortes fortuna iuvat
---
Well put. Forget the emotional response. The question was not about behaviour. It was about why? There must be some a gender as far as nature is concerned that would benefit the greater good. Who can hope to understand nature it/she/him is a clever bastard ? Anyway, the dice are thrown and all options are open. Which ever is fit to survive will. And those genes are the right for that moment in time will prevail. .
I question everything. I don't believe anything I'm told or anything I see. Prove it, or fuck off. And that's not me I see in the mirror in the morning.
---
Related topics

Replies
Views

Last post