Posts: 5994
Joined: Sun Jun 07, 2009 2:38 am
Location: My happy place
I woulds say Wikileaks gives me hope for the future because they are showing the true nature of Politics and our World leaders. It gives me hope to know that the criminal world leaders might be held accountable for their actions one day.
---
Posts: 5994
Joined: Sun Jun 07, 2009 2:38 am
Location: My happy place
---
Posts: 3624
Joined: Thu Oct 28, 2010 7:43 pm
Location: Avin a barbecue on Mercury
Sometimes i think to myself that the engineers behind the big picture are not human, maybe i'm wrong, its just hard to believe that someone can think about his generation more than that which his bloodline will have to live in, things that are happening are consolidating in an almost supernatural fashion, thats why i think there are other powers at play, maybe otherworldly, maybe not but i can't help have that fought in my head, the whole world is turning into a shit hole like a village in Pakistan where people open their doors and throw their trash in the street and let their kids live and play in it

The greatest mistake the civilised ever did was turn the indigenous so called uncivilised into civilised peoples, before that they lived with an equilibrium with nature and were free from a lot if disease which the civilised carry, the diseases of greed and programming of me me me for personal gain, so we civilise these people and force then into shanty towns where they were once happy proud people but are now alcoholics and drug addicts with no hope that are completely dependent on the system, religion played a massive part in this, missionaries and the likes, lets not think that this is all by accident, i smell agenda within, that being to consolidate people for subversive reasons, its easier to manage people when they are all in one place as opposed to being in the far reaches of the earth, you heard the sheep and you have control, when they are spread there is a problem, problem reaction solution mentality, anyway that my pennies worth, I should have put this in the rant thread.
We live a one directional life in an omnidirectional existence

---
---
Posts: 1071
Joined: Mon Jun 21, 2010 1:51 pm
Location: Netherlands
I see hope in compassion.
I see hope in unity. In trust. In 'letting go' without loosing love and inspiration.

.........
---
Posts: 1297
Joined: Sun Sep 16, 2012 12:21 pm
Location: "In life's litter tray......"
"Hope" is a dream.
It's the stuff of Hollywood films and we all know who controls them.
REAL hope for the future lies with death and bloodshed, the cleansing of the 'TPTB' from humanity.
When an individual can proclaim he/she has no religion, is not Republicain or Democrate, Conservative or labour, black or white, female or male, etc.
Then that is 'hope' fullfilled.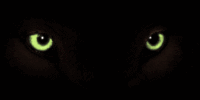 ---
Related topics

Replies
Views

Last post