Dog owners who walk their pets on leads longer than 6ft 8in face £1,000 fines
Wardens in Greater Manchester have been ordered to target anyone using a lead longer than 6ft 8in with the threat of a £1,000 fine.
Read more:
http://www.dailymail.co.uk/news/article ... z0qXCsH1WM
6ft 8?...to me that's about a standard size any leash should be...ahh.
Reader comment i agree with:
'I really cannot believe that local authorities have nothing better to do with their time and scarce resources. It seems that they still insist on employing 'jobsworths' when they should be concentrating on the important things in life like crime, streetlighting and filling in potholes.
Out of interest, what legal powers would these sad council staff have to measure a dog's lead? Such pathetic people.'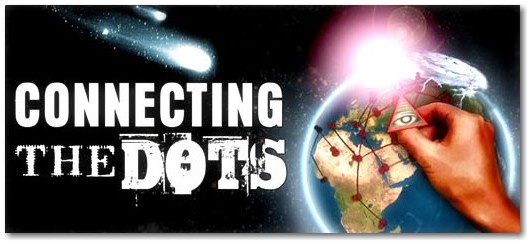 ---
Same old problem DrJ, its ok to use a long lead but in the hands of an irresponsible dog owner the trip factor is inevitable.

Compared to a few years ago, there are certainly many less dogs roaming the streets than there used to be and with the popularity of the long spring loaded leads sold, this is bound to be a case of an accident waiting to happen. Couple this with cyclists and skateboarders, micro scooters, joggers, disabled scooters zooming along on pavements with careless people, its a dangerous thing to do, going out for a walk!
' I'm leaving because the weather is too good. I hate London when it's not raining'.
Groucho Marx
---
' I'm leaving because the weather is too good. I hate London when it's not raining'.
Groucho Marx
---
good job i walk my 2 staffies right at my ankles. Coppers wouldnt even come near me lOL
http://soundcloud.com/viggerz

Suspention In Your Breathing Is What Im Leaving Untill It Leaves U 2 Deamons Whisperin The Meaning Of Life In Ya Ear. Right Before They Make Your Mother Fucking Life Dissapear
---
Posts: 126
Joined: Tue Jan 29, 2008 12:51 am
Location: uk
if you are a dog owner and your dog or dogs are correctly trained,then they should walk right along side,or even better, slightly behind you as you should be pack leader anyway,viggz seems to grasp this concept so good for him.if your dog is leading you,then you are not in control and your dog will not view you as the alpha dog,my rottie (who weighs more than i do so it is an absolute must i am pack leader)and my german shep at no time leave my side when i am walking them,either on or off the lead,unless instructed to do so. ive never understood people who have dogs and then say they cant control them. no dog is untrainable,you just have to put in the effort to do it.anyway,im getting off topic.
i think the little hitlers sitting in the local council offices deciding to fine people for having a 6ft lead is laughable to be honest.do they not have anything better to do with their time than to think up stupid ideas like this. im glad all the tax i pay is going towards the wages of such worth while people
these wardens that have been instructed to confront the dog owners and threaten fines should perhaps be instructed to offer free dog training classes to people instead,then it wouldnt matter the length of the lead used as there would not be any owner/dog control issues. id rather my hard earned went towards something constructive than paying for the cocks in the council offices to sit there and think up yet new ways to screw us over.
rant over.
---
Related topics

Replies
Views

Last post