Posts: 5314
Joined: Sat May 14, 2011 10:00 pm
Location: Zin-Uru

You might like: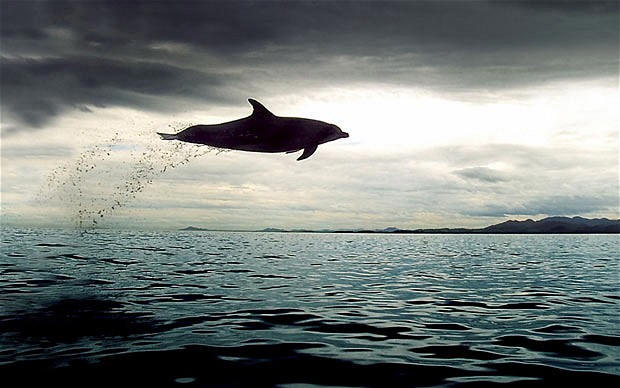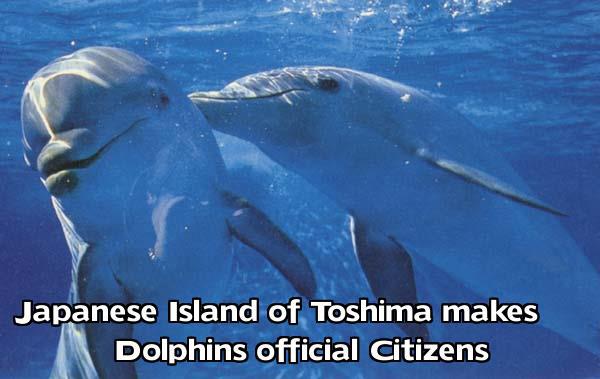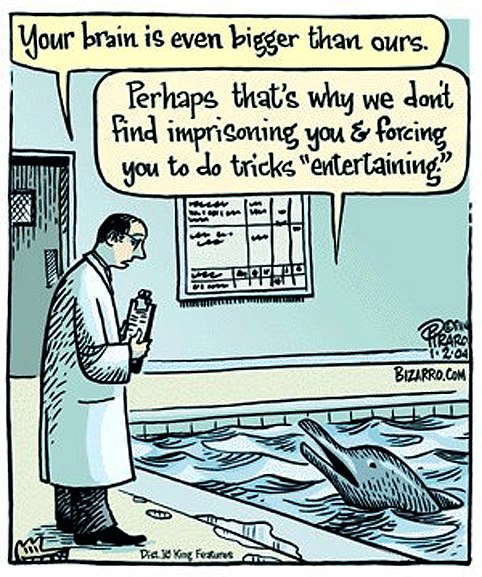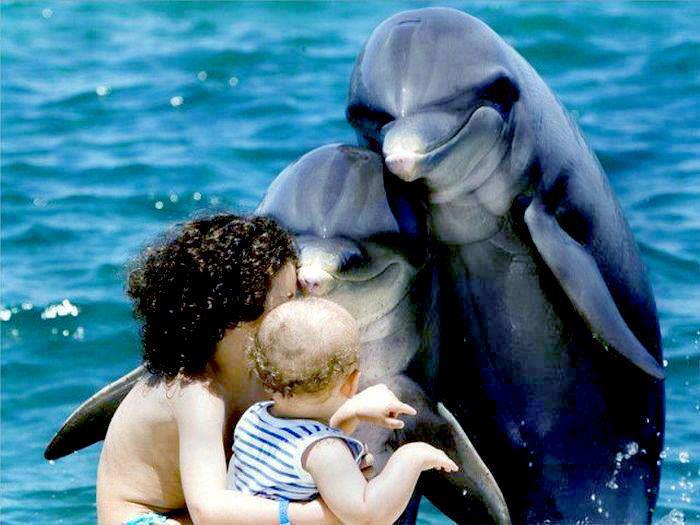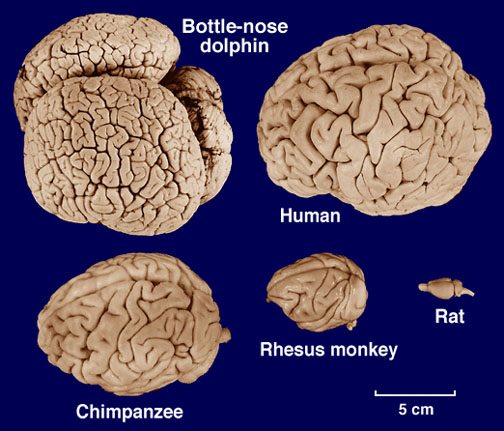 Lines of Force Around Our Flying Dolphin.... - October 24, 2006 13:33



Don Croft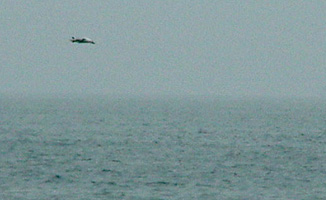 I just noticed, today, that there are visible force lines in the area above, below and (very faint--questionable?) above-right of the image of the dolphin in the photo at the top of this page. I"m pretty sure I'd have noticed this, before, so I have the impression that The Operators are trying to show us something--perhaps giving us a visual clue of how that dolphin can hover in midair.

I personally believe that there are dolphins among The Operators, of course.

A news service, a year or so ago, showed a baby dolphin at a facility playing with a large bubble--causing it to remain stationary underwater. I think it was a spinning toroid shape, too.

Some faint celtic knotwork showed up, first, as a bright star of david in one of our photos of the underground Celtic chamber in New York. James Hughes pointed it out to me when we visited him in Springfield, Massachusetts, a few days later, then the six pointed star faded over several months and revealed the classical knot pattern, which my brother, Jim, by the way has long used as a sort of trademark in his book craft, by the way. He's a recognized authority on medieval bookbinding and papermaking and he uses that pattern in his watermarks.

I'm mentioning all this because I hope that you'll also take note of similar phenomena you might have seen. I think we know, by now, that the sewer rats managed to phase out all analog tech in favor of digital because digital tech is easily manipulated. WE know the bad guys can do that but here are perhaps some examples of the Good Guys also doing it, but for our benefit.

In case you're a new reader of EW, the dolphin was photographed near Santa Monica, California, a few hours after Rick Moors put the first large orgonite device in the Pacific Ocean there in January, 2002. A thousand or so bottlenose dolphins showed up at the site, which so astonished the photographer that he shot a couple rolls of film of the event from his balcony, next to the beach. When he developed the film, none of the dolphins in the water were in the photographs and only this one was seen, lazily 'swimming' from left to right, about fifty feet abovce the water in several frames. The photographer hadn't noticed the flying dolphin, by the way, so was doubly astonished when it showed up in the photos, laterWink

For a long time, even before Carol's dramatic encounter with the huge pod of rough-tooth dolphins off the coast of Costa Rica in December, 2004, we've felt that our cetacean benefactors will be showing us the next phases of the development of this effort.

In line with that, Dooney told us that she learned her dodecahedron technique from dolphins and this has proven to be a very fine weapon against the World Odor predators and their non-human cohorts because they apparently have no way to defend themselves against it.

It just gets better and better, don't you agree?Cool

I got some hacker resistance when posting this, by the way, which usually indicates that I'm saying something worthwhile. I imagine the hacker as 'Mr Bill' and I imagine myself as 'EW Sluggo' when I persevere and push the little rat out of the way...'Oh Nooooooooooo!' he says. Apologies to anyone who doesn't remember those old Saturday Night Live handpuppet characters..


~Don


http://www.whale.to/b/flying_dolphin.html




---
---
Dolphins can stop pirate attacks
Thousands of dolphins block Somali pirates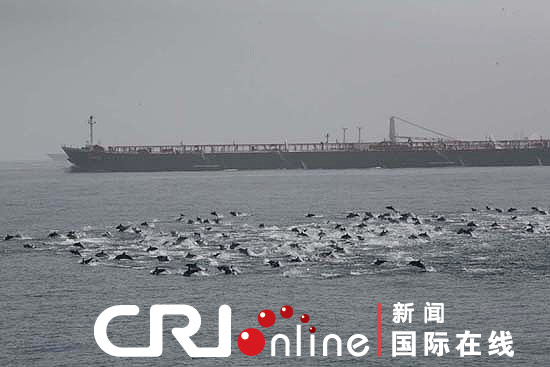 Thousands of dolphins blocked the suspected Somali pirate ships when they were trying to attack Chinese merchant ships passing the Gulf of Aden, the China Radio International reported on Monday.(Photo: Cri.cn)
http://news.xinhuanet.com/english/2009- ... 184581.htm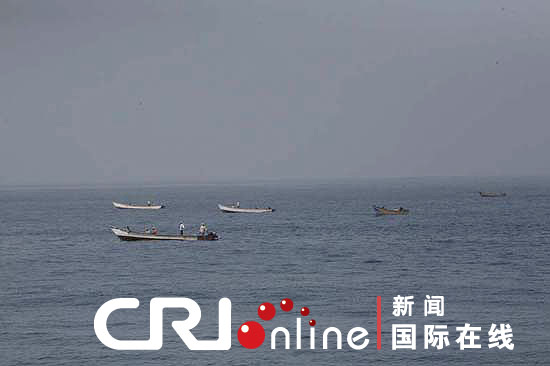 BEIJING, April 14 (Xinhuanet) -- Thousands of dolphins blocked the suspected Somali pirate ships when they were trying to attack Chinese merchant ships passing the Gulf of Aden, the China Radio International reported on Monday.
The Chinese merchant ships escorted by a China's fleet sailed on the Gulf of Aden when they met some suspected pirate ships. Thousands of dolphins suddenly leaped out of water between pirates and merchants when the pirate ships headed for the China's.
The suspected pirates ships stopped and then turned away. The pirates could only lament their littleness befor the vast number of dolphins. The spectacular scene continued for a while.
China initiated its three-ship escort task force on Dec. 26 last year after the United Nations Security Council called on countries to patrol gulf and waters off Somalia, one of the world's busiest marine routes, where surging piracy endangered intercontinental shipping.
China's first fleet has escorted 206 vessels, including 29 foreign merchant vessels, and successfully rescued three foreign merchant ships from pirate attacks.
About 20 percent of Chinese merchant ships passing through the waters off Somalia were attacked by pirates from January to November in 2008, before the task force was deployed.
A total of seven ships, either owned by China or carrying Chinese cargo and crew, were hijacked.
Tianyu No. 8, a Chinese fishing vessel with 16 Chinese and eight foreign sailors aboard, was captured by Somali pirates on Nov. 14 and released in early February.
The second fleet of Chinese escort ships arrived at the Gulf of Aden on Monday to replace the first fleet.
(Xinhua and Cri contributed to the story)
http://www.whale.to/b/thou.html
---
Posts: 3737
Joined: Thu Nov 05, 2009 6:11 am
Location: Earth
Hmmm. what is smarter any way?
jarnosmeets80
I would have to agree the Dolphins are. They are not running/swimming around forcing anything upon the other fishes of the sea.
---
Posts: 3833
Joined: Sat Apr 04, 2009 5:01 pm
Kinninigan wrote::look:

Dolphins can stop pirate attacks

Thousands of dolphins block Somali pirates

http://www.whale.to/b/thou.html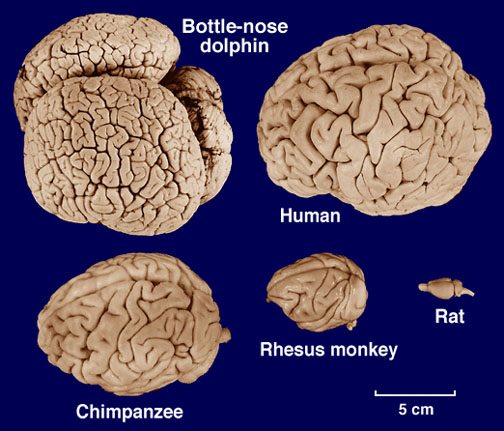 impressive..
I hope that this site is not infiltrated by dis info agents, but one can not be sure that it isn't, if no one here can prove otherwise.
Lisakitty
Nulklear War...In Just Weeks.
eeeeeee
---

WILL DOLPHINS RULE THE UNIVERSE?
DR. JOHN LILLY ANSWERS YOUR QUESTIONS BY BERNARD WOLFE
DOLPHINS The average dolphin is probably smart enough to run GM. Trouble is, he's also a cutup, a bullshitter, and a good-time Charlie. Probably he'd be happier hosting a talk show.
OUI Magazine May 1973
A maverick scientist by the name of John Cunningham Lilly, M.D., thinks we are all chauvinists, bigots, and racists when it comes to relations with our marine brothers. According to Lilly, we humans act as though we were the WASPs of the animal kingdom, and treat dolphins, porpoises, and whales as a bunch of genetic niggers. It is our conceit, Lilly suggests, that all marine creatures are our evolutionary inferiors because they have no prehensile fingers or recorded language and build no outside structures. After a decade of concentrated research, he has come forward with massive documentation, sometimes stunning, always teasing, to support the view that certain tenants of the oceans know things we can't as yet even imagine, that they could teach us volumes that would pry open our minds—if they were of a mind to—and that we should train ourselves to be mindful.
Lilly is a medical man who has never practiced medicine. First and foremost a researcher, he worked for years in the linked fields of biophysics, neurophysiology, psychophysiology, psychophysics, and psychoanalysis. By the early Fifties, he was pioneering the exploration of the brain functions of certain higher mammals, in particular dogs and monkeys, with the techniques of electrode implantation and chemical infusion. What he turned up about the intelligence levels and learning capacities of his experimental animals was not encouraging— even the "brightest," it appeared, had a brain capability dismally below that of the most retarded child.
Lilly's overriding interest was in locating a species that might be able to share a common language with man so that some sort of interspecies communication could begin. It looked as though even the largest canine and simian brains were too small to allow for any such linguistic breakthrough. But exciting news was filtering through from another scientific quarter.
Marine biologists were beginning to issue reports about the behavior of certain Cetacea (whales, dolphins, porpoises) that suggested that they were highly intelligent and—here was the intriguing point—effusively articulate animals. The theory developed that if these creatures talked among themselves, they might be able and willing, given enough inducement, to talk with us.
Lilly was beginning to wonder if man was ever going to find his thinking, speaking equal on land. Chances were, he hypothesized, that when man-grew a brain large enough to create language, he had such a competitive advantage in the hunt (by making teamwork possible) that he "killed off all the protohuman types of primates." If there was anything to that theory, it followed that we would have to leave the earth's land masses to find our cranial peers: "We must go to the sea to find brains equal to ours. There we have not yet eliminated them from this planet."
Communication with another species had become an obsession with Lilly. A breakthrough would be a marvel in itself, but he also saw it as an urgent practical need. The day might be coming, he speculated, when humans would find themselves face to face with intelligent and articulate creatures from other planetary systems. If we know how to exchange data and ideas with terrestrial aliens, we might also learn to overcome the language barrier with aliens from space.
Lilly asks us to consider, as he had to at this turning point in his scientific life, two underwater happenings:
A school of sardines is proceeding in close formation. Up ahead, the leader spots a whale, a notorious sardine eater. The leader signals for a right turn; in a fraction of a second the whole company has made a90-degree alteration in course.
A fishing fleet is working in Antarctic waters. Thousands of killer whales show up and begin to consume all the fish around the boats. An SOS goes out, several harpoon boats are rushed to the scene. A whale is speared by a shot from a harpoon gun. In less than 30 minutes the waters for miles around are emptied of killer whales and no whale returns within range of the harpooners— but the fishing boats away from the harpoon boats are still bothered by the marauding whales. (The marine biologist who witnessed this incident was astonished to note that all boats involved were converted Corvettes from the Second World War, with identical silhouettes
DOLPHINS Languishing dolphins sometimes commit suicide. According to Lilly, they are "highly spiritual beings" whose attachments to their bodies "is as tenuous as that of any . . . spiritual man."
"tender pain-shame areas" and "personal blocks against the truth," and become fully "participant computers."
About the nonvocal behavior of his dolphins, Lilly reports:
Male dolphins prefer women as their teachers and companions. Females prefer men.
They respond to humans of the opposite sex with enthusiastic sexuality. To achieve full rapport with Peter, Margaret Howe had to return his rubbings and nuzzlings, and when he developed an erection, as he frequently did, masturbate him to orgasm.
They are "forbearing"—they never unleash their immense power against humans. "If we treat them gently, they treat us gently; if we treat them roughly, they only match our roughness."
If their human contact is not "happy, natural, bright," they "quickly learn his limitations and reject him."
They discipline their human associates by indicating forcefully what they'll accept and what they won't, just as they discipline their young and one another.
As to territory and belongings, they have a scrupulous "what's mine is mine, and what's yours is not mine" attitude. For example, they will never tug at an offered piece of food so long as it remains in a man's hand—they want a slight toss, if only a fraction of an inch, to signal that the man wants it to be taken.
They don't make a fetish of ownership and they don't fight over possessions. A ball established as Peter's will not be taken by Sissy. Violators of this code, both their own and human, are disciplined "briefly, clearly, then it's over."
They and all Cetacea are too smart to be captured if they don't want to be. When one of them is netted by humans, it must have volunteered to be caught, either by its own decision or that of its group.
When life in confinement loses its zest or becomes a positive burden, they decide that enough is enough and commit suicide, usually by ceasing to breathe. If artificial respiration is applied, they refuse food and starve themselves to death. Lilly writes that at least seven of his specimens took their own lives in this way. His inference: "they are highly spiritual beings in whom the attachment of the Self to its vehicle, their physical body, is as tenuous as that of any .. . spiritual man."
When he got this far in assembling his psychophysical picture of Tursiops, Lilly dropped his specialist's stance and became a generalise. He stopped his speculating .and began to dream.
Dazzled by the capabilities of the bottle-nose brain, he went on to wonder about the doings of the largest biocomputer on our planet, the 19-pound brain of Physeter catodon, the sperm whale. If we could arrange a full exchange with the sperm whale, which human accomplishments might we present to impress it? Something that would demonstrate our ability to act in concert, certainly. But what? Our major artifacts would hardly move this marine creature, because he is all too aware of their by products in the form of ocean pollution and the spew of radiation (since most nuclear testing has been carried out along the whale's routes in the Pacific).
What would probably most excite the sperm whale's respect, Lilly decided, would be "a full orchestra playing a symphony," because it is a "'complex multiple human acoustic performance distributed in space." But it would be best to play a string of symphonies, each only once, to keep the whale from being bored. This great creature, after all, has such a massive computer in its head that it could surely "store each symphony whole and play it back in his mind to himself at his leisure." It might go further yet and "reprogram the symphonies," making them "elaborate beyond any human conceptions of music."
Other cetologists stepped in to charge Lilly with unabashed anthropomorphism. He countered by accusing them of smug zoomorphic segregation. At this stage in his thinking—or daydreaming, as you will—he was dead sure that Cetacea must not be called "animals," because of the pejorative overtones of that word. It had become his fighting premise that the golden rule would not make sense unless it were changed to apply to all living things with brains as large or larger than man's, and that the Charter of the United Nations will remain a blighted document until the rights for all human groupings are extended to include other species that are our equals or superiors.
Lilly was nothing if not consistent. One day in 1969, he dismissed his staff, dismantled the Communication Research Institute, opened his sea gates to allow his bottlenoses to return to the wild, and resigned from the community of dolphinologists. In the course of one swift decade, he had gone from dolphin observer to dolphin ally and advocate. He had meant to be a 20th-century Darwin to all the Cetacea. He became their thundering Zola.
Lilly's career in cetology turned out to be an odyssey into himself. He came to feel that in the dolphins he had found his real peers and that the challenge was "to become humble enough to learn to speak to them"; that "men are denying parts of their own natures which are like the natures of the dolphins"; and that interspecies communication will not be possible until men transform themselves internally. This "requires attention to details of our inner life as opposed to the details of our outer life." The cetologist ended as a mystic, Eastern style.
Early in his work at the Institute, Lilly began to muse about the dolphin's "far-out states of consciousness" and ways for men to emulate them. He spent long days and nights in the tanks conducting self-exploratory experiments in isolation, solitude, and sensory deprivation. Later, he used LSD to "free up" his mind further from its rigidity.
In recent years, he has experimented with encounter techniques at Esalen Institute in Big Sur, California; in nonverbal "resonant" group communication at Kairos Institute in Rancho Santa Fe, California; and has sought "Satori-Samadhi-supraself spaces" with Oscar Ichazo's Sufi and Gurdjieffian workshop in Arica, Chile. All of his efforts to "disengage from the wheel of Karma" and join the "universal network of essences" are reported in two remarkable books, Programming and Metaprogram-ining in the Human Biocomputer (1972) and The Center of the Cyclone (1972). A third is projected. Simulations of God; A Science of Belief. His aim in this turn inward is to stop "settling for a few peak experiences" by discovering how to live in an "almost constant state of satori," and in this he contends that he is not deserting the dolphins but only applying what he has learned from them.
And what, precisely, does he feel he has learned from his teeth-oriented, sound-inundated, wet-living, wet-thinking peers? Just this: that when you develop far enough to appreciate that you are "part of the vast network of entities who know their eternal nature, and know that the time you serve in particular vehicles on this planet is limited," you "no longer have a need to take over the world." Your indifference to your physical housing makes you free—and, paradoxically, free for the first time to fully use and revel in that housing.
This is Lilly's answer to the question —why, if the dolphins and whales are so smart, don't they take over the world?—that is forever being put to him. They could with no trouble at all, he says, but they can't be bothered.
http://www.whale.to/a/lilly1.html
---

UFOTV® Presents : Aliens On Earth - Dolphins & Whales



Uploaded on Jun 9, 2011

From UFOTV®, accept no imitations. For thousands of years dolphins and whales have been revered as sacred healers, heroes and emissaries from the sea. Many ancient and diverse cultures from around the world tell stories of the unique spiritual nature of dolphins and their healing effects on human health and spiritual well being. It has even been speculated that dolphins and whales possess powers of telepathy and extrasensory perception, and are equally as intelligent as humans.

---
---
Cwmman wrote:Have you ever watched, Blood Dolphins- Exposing Dolphin Slaughter .
have a look on youtube.


Pity they cant fly.
that and whale wars
---

100,000 Dolphins just spotted in Southern California near San Diego


They are warning us about something...either a megaquake or radioactive debris from fukashima headed towards the coast....



Thousands of Dolphins near SoCal Coast



Published on Feb 16, 2013

Thousands of dolphins were spotted swimming off the SoCal coast 7 miles long and 5 miles wide, according to witnesses. About 100,000 dolphins swimming in the area.
---
Related topics

Replies
Views

Last post