you know when shit hits the fan, that you will want to go try and buy a few last things. However by the time you get to the stores everything is probably already going to be gone.
why not take that shopping spree before it got to that point? Like today?
Better to have it and not need it, then to need it and not have it....
If you help the Oppressors, eventually you and your family will be oppressed.
www.mind-wars.com
---
---
Posts: 888
Joined: Sat Aug 15, 2009 11:43 pm
Location: The Outer Rim.
Bought my stuff last year! Lasts 25 years!
---
---
---
Posts: 18277
Joined: Thu Jul 22, 2010 4:20 am
Location: underneath the circumstances
.
.....beans and bullets.....
.
.

.....you can educate the ignorant...but there's no fk'n helping the stupid.

.
---
---
---
Posts: 1096
Joined: Sun Sep 16, 2012 1:21 pm
Location: "In life's litter tray......"
Shop for doomsday?
Well, I suppose the essentials would be:
Chocolate
underwear
Vodka
ciggies
Chocolate
Bryan Adams or Bon Jovie
Vodka
ciggies
Chocolate
and if I had enough room:
water
food
shelter
big gun
Chocolate
That's about it.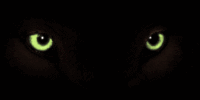 ---
Slith wrote:Give me beer, or give me death! Didn't someone famous say that?
I think i said that lol. I think i mentioned jack daniels too in that. on a beach in maui lol
come join!
http://www.disclose.tv/forum/the-smokey-god-audio-book-t86832.html
The autobiography of olaf Jenson and his journey to the inner earth.
---
Related topics

Replies
Views

Last post