drjones wrote:[

Thanks Dom, off the top of my head i'm thinkin distillation only.
Throu distillation you lose all the minerals we find and need in our water. That's not very healthy either. Mineral water would be the best but not everyone can afford it.[/quote]
But you can add the missing minerals back into the water with an electrolyte solution. Logically to me as i have stated before this should in essence create the perfect water for human consumption.

I say i would rather eliminate the thousands of unnatural chemicals from my water supply than worry about some missing minerals from which in water would be minute and i find it almost impossible to believe that drinking distilled water regularly would create vitamin and mineral deficiencies in your body

assuming you had a well balanced varied diet

. It just's a non issue to me this whoe distilled water is bad thing. Distilled water versus un-filtered tap water, what do you think i would choose in a heartbeat ?...
So does anyone know if ditillation deals with radiation ?..
[/quote]
I totally agree with you but if we have radiation in water, can we be sure our food is safe for having a well balanced diet?
---
Posts: 2929
Joined: Mon Mar 15, 2010 7:23 pm
Location: The beach
I think the aliens like irradiated meat.
WE ARE THE GLOBAL POLITICAL AWAKENING !
---
Here is the problem with radiation...

I was born in Las Vegas. About 100 miles from me they detonated HUNDREDS of nuclear bombs above ground and without a care where the fallout blew. I imagine the amount of weapon grade radioactive fallout they let loose over the decades is comparable to the radiation we are getting from Japan, but yet no deaths or illnessess have ever been attributed to radiation.

Its like Dutchsinse says. He sees and hears the data telling us that we should be inundated with radiation from Japan, but yet any detection device is putting up zilch for readings. Where is all the radiation fallout going?

Tons of radiation spewing out of a reactor, and not one person has gotten sick let alone died from exposure. You would expect people in Japan somewhere have to have their hair falling out...

Radiation... Not even the experts know what it really is.
It makes no sense, there is something more to this than we are being told.
---
---
Great stuff Nilm, very sensible points made as they relate to real world experience.
Well here's where i'm at. With regards to distillation, this is the exact same process used by nature right?.. SO... this must mean that

naturally

alot, possibly ALL of the dangerous materials/toxins in the environment are being dealt with by mother nature in some as yet unknown mysterious way. Ie- the toxins/radiation that are eliminated, where do they go ? What happens to them ? Personally i think they are re-arranged into inert substances and i may even go as far as to say mother nature actually re-arranges these harmful substances into beneficial compounds. (Hence the reason they ADD sodium fluoride and other chemicals directly into the water supply? Hence the reason they spray the food with carcinogenic chemicals ?). I could see why they would not want people to know this, for it surely brings a great awe and respect for our Earth, what it is capable of and how much it wants us to be a co-operative parnter in our lives here. Nature is not bad, it just is, and if it did'nt need/want us humans here, well do you think we would be ?...Although there would be i assume a point where nature would 'say' enough but again nature is not bad it just is and does what it does, there is no alternative to the natural law, it just is, it's what works, i hope we can know to understand this for future generations.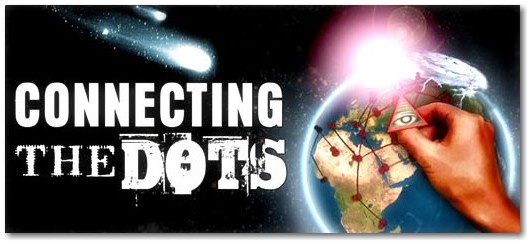 ---
Posts: 14318
Joined: Thu Jul 31, 2008 4:45 pm
Location: Illihio
kaarmaa wrote:
Throu distillation you lose all the minerals we find and need in our water. That's not very healthy either. Mineral water would be the best but not everyone can afford it.
Thats not true. In your regular tap water there's not enough minerals to be considered a benefit of your daily mineral intake.
It won't effect your daily intake of minerals if you just drink distilled water.
Nothing in this world thats worth having comes easy
---
---
Related topics

Replies
Views

Last post