Posts: 2370
Joined: Tue Jul 28, 2009 11:43 am
Currently working my way through:

Dark MIssion - Richard C Hoagland
Fingerprints of the Gods - Graham Hancock
The Hidden History of the Human Race - Micheal Cremo
The Carlos Casteneda books
DMT The Spirit Molecule - Dr Rick Strassman
Shift of the Ages - David Wilcock
The Secret Teachings of All Ages - Manly P Hall
"People assume that time is a strict progression of cause to effect, but *actually* from a non-linear, non-subjective viewpoint - it's more like a big ball of wibbly wobbly. time-y wimey... stuff." - The Doctor
---
Posts: 2556
Joined: Mon Mar 01, 2010 11:23 pm
Location: 'Happiness is the angle at which the wise are gathered'
electrobadgr wrote:Currently working my way through:

Dark MIssion - Richard C Hoagland
Fingerprints of the Gods - Graham Hancock
The Hidden History of the Human Race - Micheal Cremo
The Carlos Casteneda books
DMT The Spirit Molecule - Dr Rick Strassman
Shift of the Ages - David Wilcock
The Secret Teachings of All Ages - Manly P Hall
seems like a good list to take with you to a desert island.
i guess i should include the obligatory;
the tibetan and
egyptian books of the dead
and also the
divine pymander
by hermes trismegistus (the corpus hermeticum, in).
also, i just love hieroglyphics lately,
they are magical and i wish i could squeeze them all into a book.
someone was talking about perfected civilizations not leaving behind any garbage (like atlantis, hehehe), and that also, their language is so precise that, when they write a "book" such as the egyptians did, you better damn well believe they're giving you EXACTLY what they understand to be truth, and that it is a masterpiece, and of psychic, inward relevance, not like the junk we have on our shelves. they had a totally different understanding of what it was to WRITE something.
i also believe, it is a very significant FACT that jesus, buddha, socrates, never wrote ANYTHING themselves.
edit: just wanted to make a note for anyone seriously studying manly p hall, the letter he includes from leyden acten on alchemy (in the secret teachings) and creating the stone is spurios, i mean, it is edited, there is a letter, floating about, but that is quite heavily edited.
you see, a nasty trick is played on "seekers", sometimes, an individual will get his hopes up when he discovers a "quick fix", and think he can circumvent hard work, then, when this quick fix doesn't work, he will be so dissapointed that he will just want to "throw it all away".
so in this sense, i urge you readers to believe & consider: the path of MOST resistence (thorough research), is, in the long run, the path of "least" resistence.
Last edited by
SamueltheLion
on Sun Feb 05, 2012 2:10 am, edited 2 times in total.
Your faith will make you whole
---
---
Posts: 5478
Joined: Mon Jan 24, 2011 4:03 pm
Location: བདེ་འབྱུང
"The Heaven's Lights are fed by the energy generated inside the furnaces of Hell; I AM One Conductive Wire! "
---
Posts: 2703
Joined: Mon Feb 22, 2010 3:23 am
Yeah, i'm repeating myself i know...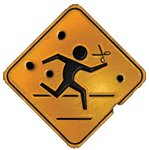 Disclosing bullshitters since 1969.
---
The Law Of One Series, Don Elkins, Carla L. Ruekert
---
troll2: ive read the whole song of ice and fire series, I have a bunch of theories about what is going to happen in the SoIaF next book, and who is really playing who. do you think Coldhands is benjen stark as a white walker? i love how the banking guild funds both sides of the war in the book. if you like GRR Martins style you should def check out fevre dream. its the only book about vampires that i ever enjoyed. also check out dreamsongs vol 1 & 2


2020: thanks for the offer. i have a kindle and would just DL it. I still do collect physical books though, you never know when the power will go out.
---
electrobadgr wrote:Currently working my way through:

Dark MIssion - Richard C Hoagland
Fingerprints of the Gods - Graham Hancock
The Hidden History of the Human Race - Micheal Cremo
The Carlos Casteneda books
DMT The Spirit Molecule - Dr Rick Strassman
Shift of the Ages - David Wilcock
The Secret Teachings of All Ages - Manly P Hall
Man - I had to put down Dark Mission - it was too monotonous for me.
Around conservatives I sound like a liberal, and around liberals I sound like a conservative.
---
the new world order,,by grudas
any tim good book
---
Related topics

Replies
Views

Last post