Hey fellow DTVers,
I just picked up an amazon Kindle and have a chance to read more and get books easier. I Figured i would share a few excellent books and others could recommend other enlightening books. Im a huge fan of fiction, but i thought we could stick to non-fiction since this is a forum about disclosure, but occult books and some informative others would also be interesting. here are the few good ones I've read/am reading.
Confronting collapse by Michael C. Ruppert
Crossing the Rubicon by Michael C Ruppert
Griftopia by Mark Tabbi
Forbidden Archeology - Michael A. Cremo
please throw some epic recommendations my way!
---
i urge everyone to read the 'riverworld' series by philip jose farmer. sensational books

.
---
Posts: 12213
Joined: Mon Jul 21, 2008 11:57 am
Location: The Pit
Norman Bergrun's "The Ringmakers of Saturn"

Arthur C. Clarks "Rama" series

"Star Maker" by Olaf Stapledon, published in 1937. The novel which inspired Freeman Dyson to propose the concept of the Dyson sphere - he has suggested that "Stapledon sphere" would be a more accurate term for the technology.
________________________________________________________________________________

= Since Dawn Of Time The Fate Of Man Is That Of Lice =
---
@ marduk 'rendevous with rama' is one of the greatest books i ever read. superb!

.
---
Posts: 5135
Joined: Thu Nov 05, 2009 5:11 am
Location: Earth
John Carter of Mars series. Edgar Rice Burroughs
Great books to escape in. Not to test the mind just enjoyment books.
http://www.johncarterofmars.ca/

Opinionated turds. Thats what its about
---
marduk2012 wrote:Norman Bergrun's "The Ringmakers of Saturn"

Arthur C. Clarks "Rama" series

"Star Maker" by Olaf Stapledon, published in 1937.
Star Maker" by Olaf Stapledon, published in 1937

Deception in life is nothing but a lie reduced to practice
---
Posts: 3897
Joined: Fri Feb 04, 2011 7:21 pm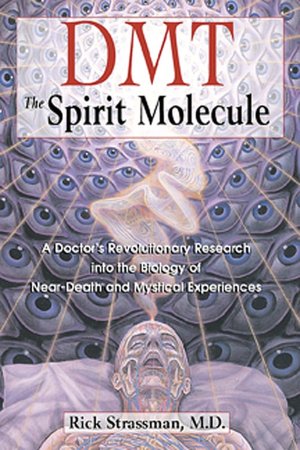 "There he goes. One of God's own prototypes. A high-powered mutant of some kind never even considered for mass production. Too weird to live, and too rare to die. "
I
AM
an endangered species.
---
you can order a free copy, no strings attached here:
https://www.thetrumpet.com/?page=book&b=730
---
nineteen eighty-four... it seems to be a visionary work of what is happening now
---
Posts: 9833
Joined: Tue Jan 04, 2011 3:05 pm
Location: ON A GIF: HUNT
'The Traveler' by John Twelve Hawks
In London, Maya, a young woman trained to fight by her powerful father, uses the latest technology to elude detection when walking past the thousands of surveillance cameras that watch the city. In New York, a secret shadow organization uses a victim's own GPS to hunt him down and kill him. In Los Angeles, Gabriel, a motorcycle messenger with a haunted past, takes pains to live "off the grid" — free of credit cards and government IDs. Welcome to the world of The Traveler — a world frighteningly like our own.In this compelling novel, Maya fights to save Gabriel, the only man who can stand against the forces that attempt to monitor and control society. From the back streets of Prague to the skyscrapers of Manhattan, The Traveler portrays an epic struggle between tyranny and freedom. Not since 1984 have readers witnessed a Big Brother so terrifying in its implications and in a story that so closely reflects our lives.
'His dark materials' trilogy, By phillip pullman
http://en.wikipedia.org/wiki/His_Dark_Materials
---
Related topics

Replies
Views

Last post