---
Posts: 6432
Joined: Sat May 14, 2011 10:00 pm
Location: Zin-Uru
My question is really short, I just wanna know your thoughts on the "holographic universe" you mention on your website...this is a subject of interest to me...
It was written in prophecy that a Gelfling would end Skeksis rule...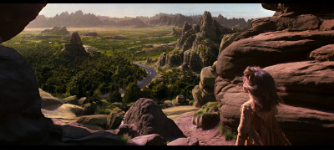 https://www.youtube.com/user/kinninigan
---
Spock,Michael..Just wanna add that if you take a look over at latest_ufo_sightings.net,the video today of the Delta 4 rocket launch from Canaveral-the same formation Im talking about is clearly visible & watching til the booster rocket is done..these are everywhere
IRMENSUL13
---
Posts: 1096
Joined: Sun Sep 16, 2012 1:21 pm
Location: "In life's litter tray......"
Just a little question for Michael:
"Given the findings shown by 'infinite potentiality' within the constraints of quantum physics and how they affect the observers view of what they perceive to be reality, what is your opinion or thoughts on what exactly is being viewed, if an UFO was being observed by both a living human and a spirit, simultaneously?
One is constrained by 'infinite potentiality' (the living human) and the other is free of such a hindrance - would they observe very different entities? Have you any thoughts on this?"
Crazy question I know - but interesting I think.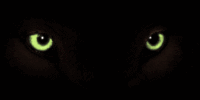 ---
Michael Lee Hill welcome to DTV.
Why do you think ET choose you?
"The third-rate mind is only happy when it is thinking with the majority.
The second-rate mind is only happy when it is thinking with the minority.
The first-rate mind is only happy when it is thinking."
A. A. Milne
---
---
---
Have Fun with it!
We gather knowledge faster than we gather wisdom. - William Bell
---
Posts: 10136
Joined: Sun May 20, 2012 3:24 pm
I understand you were in the military. Would you mind elaborating on the "very specific reasons" to
which you were discharged?
By the way, your video...
...reminded me of this one photographed by astronauts on the Space Shuttle Discovery...
Good luck tonight.
PEACE, PEACE...BUT THERE IS NO PEACE!
---
Do you believe that we will be blessed with the coming of beings officially?

Or do you think that us humans are being harvested? as 100,000 children go missing in the UK and 800,000 in the US every year that is 10 million in the last 10 years approx.

Thankyou
Oh Kingdom of Scotland - To be FREE again - Beastminsters smarmy and stinks of SH1TE HAFKNHAHA HA FKN HA...Salmonds a bawbag and Darlings a fkn sissy...Oh to be FREE again...
---
Related topics

Replies
Views

Last post