Posts: 182
Joined: Fri Dec 04, 2009 12:37 pm
Western Nevada College has for the last three years offered a course in ufology...
Source:
http://www.wnc.edu/academics/catalog/phil/180b/
If Dtv had a college that offered classes in ufology, and other paranormal studies
what courses would you pick and which Dtv members would you want to teach those classes?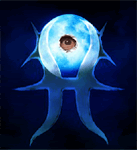 "There is nothing concealed that
will not be disclosed"
Matthew 10:26
---
Related topics

Replies
Views

Last post