I have many books I put down until drawn to it. It has been 5 years since I was drawn to this and read this before posting my theory of my light craft. Trying to see if "Angels" can also be a way of looking into my issue and to search for meaning in what I have come to experience.
From one of the men on this planet that has sacrificed everything; Edgar Cayce.
Spiritual Forces Within and Without
There are those consciousness's or awareness's that have not participated in nor been a part earth's physical consciousness; as the angels, the archangels, the masters to whom there has been attainment, and to those influences that have prepared the way. 5755-2
Man was made a little than the angels, yet with that power to become one with God, while the angel remains the angel. 900-16
As to the mental forces of body, theses, as we have given, are above ordinary, though not super-normal. Above normal as to the spiritual forces, for we find that the body has an earthly as well as a spiritual guide; that is, one who has passed into the Beyond, is a guide for the spiritual forces of this entity, of which this spirit and soul force is a part. 2801-1
There are forces outside of self, there are forces and influences within self. The true God Forces meet within, not without self. For when there are altars builded outside, which individuals approach for the interpretation of law, whether it be physical, mental, or spiritual, these are temptation…And the first command is, "Thou shalt have no other gods before me" (Exodus 20:3). 3548-1
There is that within self that is creative; and it, that creative force, coordinating, cooperating with the divine without, will make for the choice of that which is life in the experience of entity. 1580-1
Each and every soul has its guide that may be designated by the desires of the inmost self. In the realm of spirit many may seek to give that which may be of interest, and at times of aid, to individuals seeking from such realms; yet- -as the promise has been unto the sons of men- -He, the Lord is sufficient unto thee. Then, that which may be the greater, the better guide to each and every soul, is that of self through its associations- -its own associations- -in the spirit realm.
Hence, to the body, there may be given from time to time that- -through channels or from sources- -which may verify or correlate that which may be gained through self's own seeking in the quietness of self; yet that which may be the greater aid is in the mental developments, the mental expansion in self from such meditations, such intuitive forces that may be the greater aid is in the mental developments, the mental expansions in self from such meditations, such intuitive forces that may be aroused in and from activity of the soul in its passage through the various experiences of development in the spheres of reality. 423-2
We all have a guide, either dead or living. Some are guided by dead, and some by living spirits. This man's guide is his mother. There is a warring of spirits mental and metaphysically, all three within the same body as is in every man or woman… All guides whether spiritual or material have the power to direct and influence their subjects. 4348-1
There be many phases, many characters of the psychic forces in the material world. There are influences from without the veil that seek- -seek- -that they may find an expression, that they may still be a portion of this evolution in the earth, not considering their present estate. And these bring turmoil, strife. 1135-2
The sojourn of a soul-entity other than in materiality often influences or bears weight with individuals within the material plane—as an odor, a scent, an emotion, a wave, a wind upon the activities.
Such are termed or called by some guardian angels, or influences that would promote activities for weal or for woe. 538-59
Angels of light only use material things for emblems, while angels of death use these as to lures that may carry men's souls away. 1159-1
For there has been the continued battle with those forces as Michael fought with over the body of Moses. He that leads, or would direct, is continually beset by the forces that would undermine. 2897-4
When thou hast shown in thine heart thy willingness to be guided and directed by His force, He gives His angels charge concerning thee. 423-3
In the material plane the raising of the mental consciousness to the various spheres of attunement is accomplished only in concentrating and in attuning self to those forces as are without. The body-consciousness is made up, as has been given. Of more than one consciousness…As one develops, or as one opens self to those various spheres of understanding, one attains or gains an access, a vision, an insight, a hearing, a feeling, into these various planes. By the use of that in hand does on attain the next plane. 5472-1
For, in that creation in which souls of men were given the opportunity to become aware of those forces without themselves, when time and space began, there was given that incentive for each entity, each soul, in whatever environment it might be, to make a manifestation of its awareness of its relationships to the Creative Forces, or God. 2173-1
Reason in the physical from this premise: God Is. Man is. Man is an enigma to himself, unless there be an influence from without that may work within.
The body of the individual soul, then, is the temple of the living God. God is God of the living, not of the dead. 2677-1
B. Ernest Frejer, comp. The Edgar Cayce Companion. New York; Barnes & Noble, Inc., 1995
(Pgs. 11 – 13)

---
People fear what they can't control. People can't control what I saw, and experienced, because they are to perfect. The term "ufo" has out-lived it's definition for me since it is not unidentified, it is more of a "superior quantum fluctuating animate-like intelligence" respectfully termed by me as "SQFAI". I made this conclusion through my simple research into the lighting that I observed through my sighting and in reading the quantum physics of such technology produced in 2007.

Understanding the lighting alone has posed many questions but simply has closed the chapter on me understanding the lack of our capabilities to reach the superior-ness or perfection of what I observed and that exists. All though defining it does not meet our full knowledge of what it is, it can serve as a better foundation than just "UFO". It seems this perfect "object" exhibits only what nature can provide, and again, that is something perfect that we cannot produce.

If somebody had a gun and pointed and shot what I saw, I would just bust out laughing because "they" are untouchable. And that fear can be as scary than your worst nightmare but one can be reassured with something so superior and their abilities so extensive ( we should be glad "they" have not killed us) which should than comfort us because we are in GOOD hands. The truth is in your backyard. See the "pure light object" for yourself.

---
These pictures can serve as a reference to what I saw. My description of what I saw in my original sighting reports state "the light was contained in its structure". Some don't fit in that criteria. Showing the pics does not mean that any of the following pictures are what I saw, but pretty close. Pics from Ufo Casebook.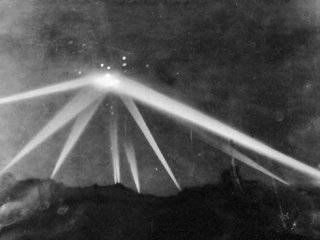 L.A., California 1942
-From what I gather, new docs state this to be military developed. I highly doubt it.



Massachusetts 1952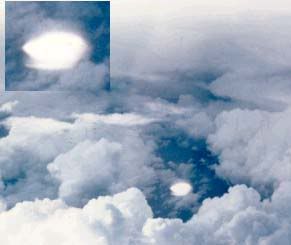 Childerhose 1956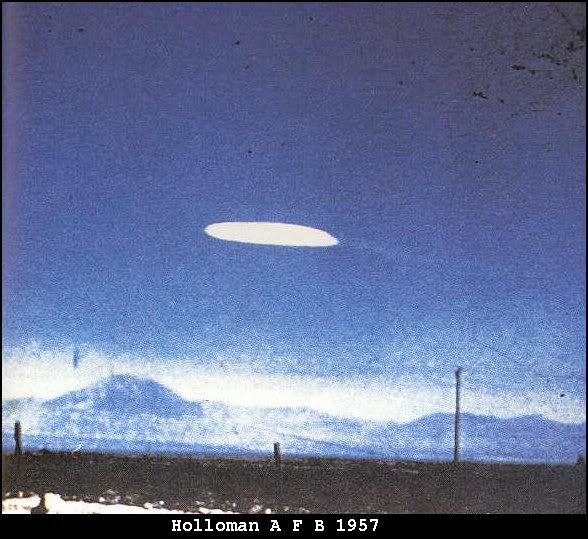 Holloman A.F.B. 1957
- their seems to be an emission trail?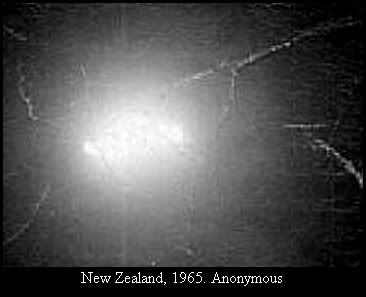 New Zealand 1965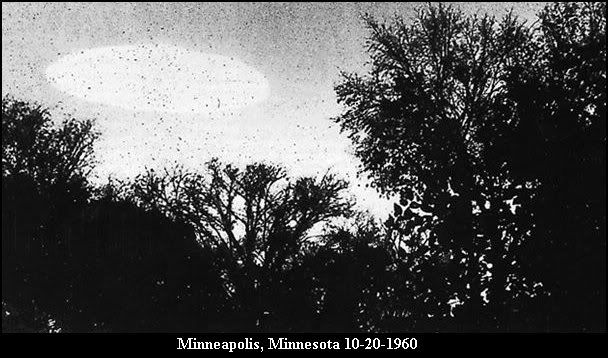 Minneapolis,MN 1969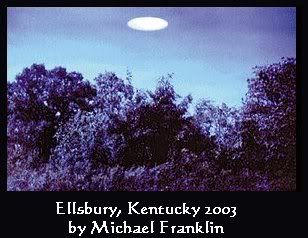 Kentucky 2003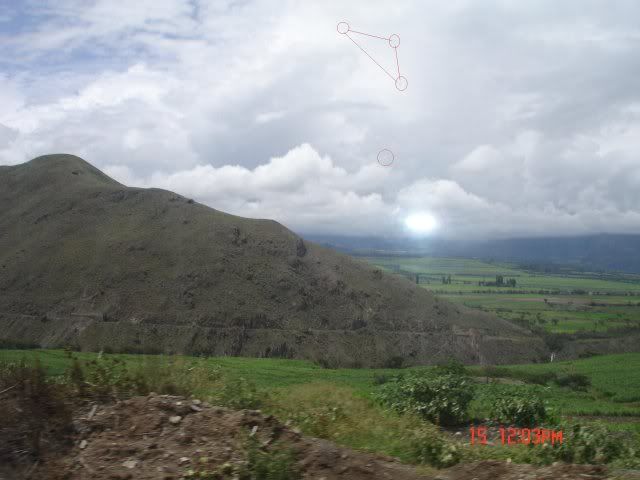 Ipiales, Columbia 2006
- flash from the car window?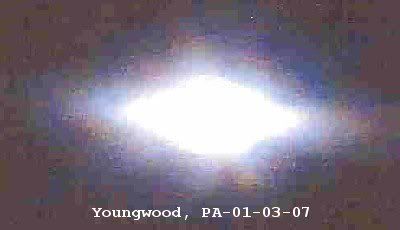 Pennsylvania 2007

---
This is my take for now on why I have been drawn back into this entire ufo phenomenon. I looked into the China incident tonight, that coincidently seemed to ignite this ufo wave (if there is one). So far this is what I got from the ufo airport shutdown (pretty simple really; work in progress):
1. USA ICBM - June 16th, 2010 time?
2. Apparent Kazakhstan ICBM - June 30th, 2010 8pm?
3. USA ICBM – June 30th, 2010 time?
4. CHINA UFO Airport Shutdown – July 7th, 2010 @ 10:30pm
5. My second "awakening " - July 10ish, 2010 // Started Blogging on Sept. 6
6. USA ICBM – Sept. 16th, 2010 3am
7. Nuclear Personnel Testify – Sept. 27, 2010
___________________________________________________________________________________________
2. There is a video reporting to be a China Ufo and is slanted in so many ways that it took me hours to make some reality of it. I am currently settling with it being from Kazakhstan. CNN states it to be faked and/or depicting a Chinese ICBM?
http://www.youtube.com/watch?v=FOl8FeD45jI
1. & 3.
http://www.vandenberg.af.mil/news/story ... =123215561
I find this article to be weird for some reason. Maybe because no times are given and maybe because the article was done a decent time after the launches. I don't know but I am still working on it by looking for past articles I can compare it to.
4. I have searched and searched and I can't find any convincing pictures or videos that show the ufo over China's airport. If you look, a lot of video's are of blurry pictures of lights and what seems to be a big military plane in the sky at daylight; contradicting 10:30 pm China time when the ufo incident happened.
5. I was reading a book about time not being linear (which was obvious to me) but I then had an experience that I mention in another blog to where I fell in a deep trance-like state that reminded me of the events that occurred in 2007. When my wife came in the room I was speechless, I felt connected to something beyond myself and I still don't know how really to explain it except feeling like I was being sucked deep into my mind (weeee). I have not been online since November 2009 since over $5,000 worth of equipment was destroyed, including my computer.
My 5 year old child threw an ashtray at my 47 inch LCD t.v. (from Samsung) and my wife spilling water all over my computer and my xbox acting weird to the point it just stop reading discs and my surround sound being knocked off its table (thank god I cracked it open and fixed it, but the blue ray f'ed up; at least I had a back-up blue ray) and some other stuff; everything surpassed its warranty too. My brother bought a laptop in August and I was now able to use it for all of this month to find out what is going on in the internet. When doing so, I had come to experience some strange occurrences. The occurrences propelled me to research what I experienced in 2007 and then my wife seeing a "light object" at her friend's house hovering over our nearby airport for 2 minutes than shooting towards our home.
The next day at 8pm I had a "white light flash beam" (yes I know it sounds StarTrekish) blind me for a second, a very delicate soft blind (weird), which the "flash beam" happened thousands of feet up as if it was a satellite looking at me. My wife noticed the big flash in her periph and then she experience the flash as well but it seemed to go half way this time. Something than happened on ATS that made me do something in the streets, like a protest for Ufo peace (lol) and I went home and asked for confirmation and the light craft showed up above my home but very far away. I researched all that I could to make sure what we have experienced was not a satellite or any other possible things, and it was purely unknown. Well, unknown for anyone else reading this, but I know what it was and it was a confirmation on something big that is about to happen with the ufo phenomenon. I have been pondering, but only looking into the recent ufo-like events, I soon realized some type of connection. One that I am still refining, adding, or elimination to make since of the weirdness.
6.
http://www.vandenberg.af.mil/mediacente ... =123222412
7. Just look at youtube I guess. I have not even seen it.
I don't feel I have a complete answer of what is to come until I find out what the "crafts" that came to my house were made from or came from. I had a profound phenomenon occur in my home 3 nights ago affecting me and my wife at 3 am that I believe to be a key to all the answers, but I won't bore you just yet with it.
I guess my current predicament is to find out the patterns and how often nations do ICBM. I know that North Korea has done some messed up testing's on July 4th, last year right?, and that seems to be the focus on this whole nuclear stand-off business. Well, I feel I have scared myself a tad bit, but since I don't know what was over my home this month or in 2007, I can't just through in the towel just yet or make any hard conclusions; just directing myself based on comparing and contrasting and living my life.
Maybe I am inundating myself with this nuclear business and I will obviously step back from it (since I have to eat, sleep, entertain, you know, try to live a life) to get a better unbiased picture, but it seems that the pieces are fitting nicely. Here is another nuclear caution by Mrs. Plame, a video many of you have probably seen:
http://www.youtube.com/watch?v=z8YllJjkf5Q&feature=fvst

---
So I have decided to try and calculate the speed of the object. This is merely a rough estimate and other factors obviously have to be addressed. The picture below is from Google Earth. The pic on the left was originally three sections of the sky from my zenith to the point it was no longer visible. So I want to start out by placing the "object" at 10 miles in altitude. I then pretended to be the "craft" and then just counted to one minute hitting my mouse button so often to determine how far out the object probably went. At this rough estimation, I placed the object over the ocean as you see in the upper right hand corner. Calculating the mileage per Google map, the object seemed to be 80 miles out. The Earth curves approximately 6 feet in 9 miles. I then calculate the curve to be 52 feet in 80 miles. I am still trying to understand how altitude plays into it all; perhaps putting the object closer or further, especially not knowing the true altitude, even though I can obviously range it from 6 feet up into space. But just going off 50,000 feet, and the very rough estimation of clicking my mouse over the ocean, the object would had to be moving at 5,000 miles per hour/ Mach 7.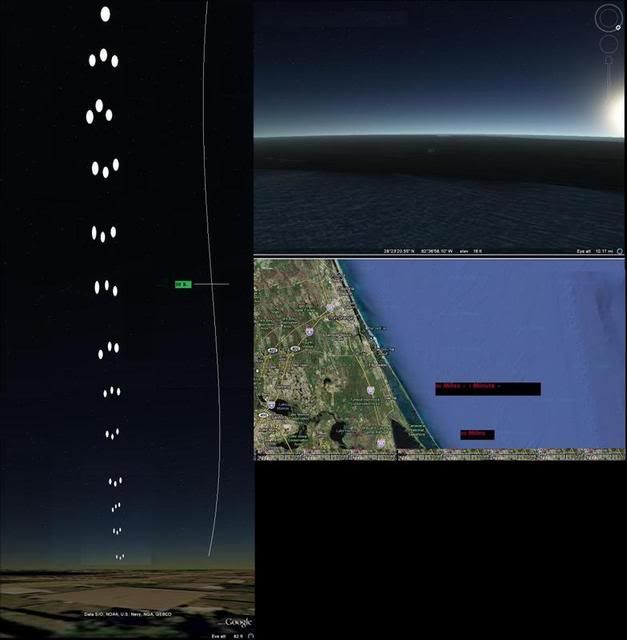 So than what goes 5,000 miles per hour in 2007. I go to google and X-43A or Hyper-X pops up:
http://articles.cnn.com/2004-03-24/tech ... _s=PM:TECH
In such March 25, 2004 article it states, "It will be the first time aircraft have detached in mid-flight for hypersonic flight. We've never separated two vehicles going Mach 5," said Leslie Williams, spokeswoman for NASA's Dryden Flight Research Center which is overseeing the test. "That's just never happened. It's a very risky thing."
Speeding up to 2007, I then compare Hyper-X to what I saw, nothing still makes sense. I understand 3 years later we could have made some improvements but looking at the propulsion system and thinking of the effects it creates in the atmosphere, it does not jive well together with my first sighting; as no trails existed and other descriptions I have made on this thread.
Propulsion System of the Hyper-X/ ramjet:
[youtube]E3lLQhemNoA&feature=player_embedded[/youtube]
youtube.com/watch?v=x83KeVAzth0&feature=related
youtube.com/watch?v=b0KJwa5iWTY&feature=related
Then comes this YouTube Video reporting Mach 10 capabilities:
[youtube]IiBsD-cafH8&feature=player_embedded[/youtube]
This is just to get started. Some insight would be great though.

---
In light of the "missile/plane" event in L.A., California, they estimate that an object 5 miles in altitude can be seen about 200 miles away starting from the horizon. Then I would assume doubling the altitude to 10 miles would bring the horizon vantage point to 400 miles, which I proposed in my last post, doubling the speed of the object to 10,000 miles per hour. So then if I go higher the object would get bigger and the speed would get faster :blink:
So if 10 miles equal 16.1 kilometers and 20m:32.1km, 30m:48.2km, 40m:64.3km, 50m:80.4km, 60m:96.5km,70m:112.6km, 80m:128.7km, 90m:144.8km, 100m:160.9km, 1,000m:1609.3km, etc... This object was going 70,000mph @ 112kilo meters in the sky
. That is not even reaching the space station. That is just astronomical speeds. So astronomy is in order.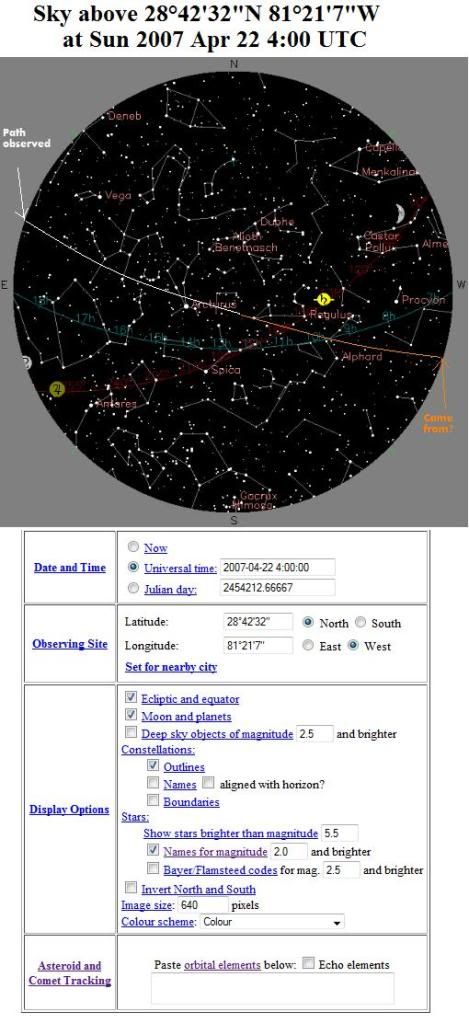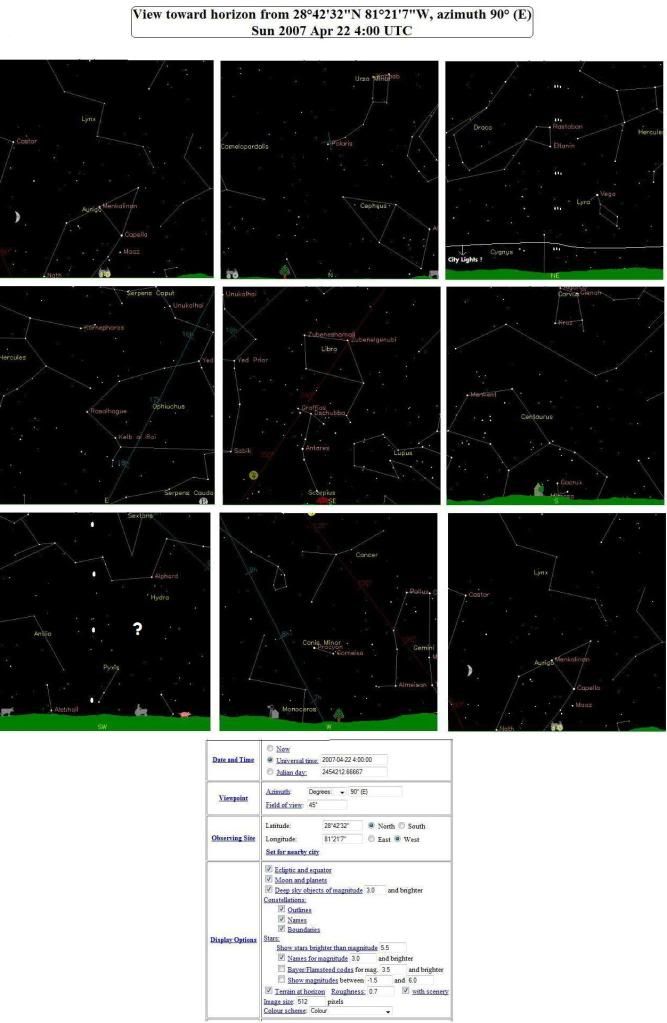 What is unique about my object was the intensity of white light I have tried to explain using earth bond technology;LED lighting(nothing has matched the object). Also the light was contained in its structure but not emitting light outwards like a star would do (light rays). The object was oval in shape (elliptical appearance) but not exactly because there seemed to be a "tip" to the object on the "end" of it. Since we are now considering SPACE, it looked like a COMET.
For a comet to be seen by the naked eye with that much clarity and that "small" in the sky (compared to other comets seen from earth with the naked eye), it would have to be at a magnitude -6 or more, very huge and very far away and the fastest comet ever
(will do the ranging thing again for distance and magnitude, but later)or was it the closest comet ever and normal speed?
So speed and time it went across the sky, the appearance that it curved with the earth, the object breaking up a second or two after I made eye contact, the middle object moving, and intensity of light are all interesting factors. As many know, comets go around the sun and pick up speed:
I have looked and looked for the comet/object in SOHO pics and comet discoveries, but still no luck.
I don't understand how everyone missed this. Why did I have the strongest urge (weird feeling) to go outside, from over a year of not, lay on the floor, close my eyes for sometime thinking, open them, and a comet so bright, perhaps the closest to earth or the fastest ever, shattering into 3 perfect comas in front of my eyes and zenith and "the middle" one moving to "the left one" so erratically? What really happened that night?
The red is me and the white is the comet. What is interesting about the comet was that it may have been on a hyperbola orbit since it was never recorded Or maybe it was not on such orbit and it was going to come back. Also if you notice, it squeezed by the sun and another planet, perhaps giving it extra speed.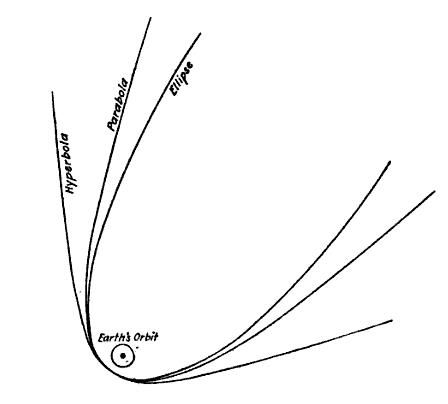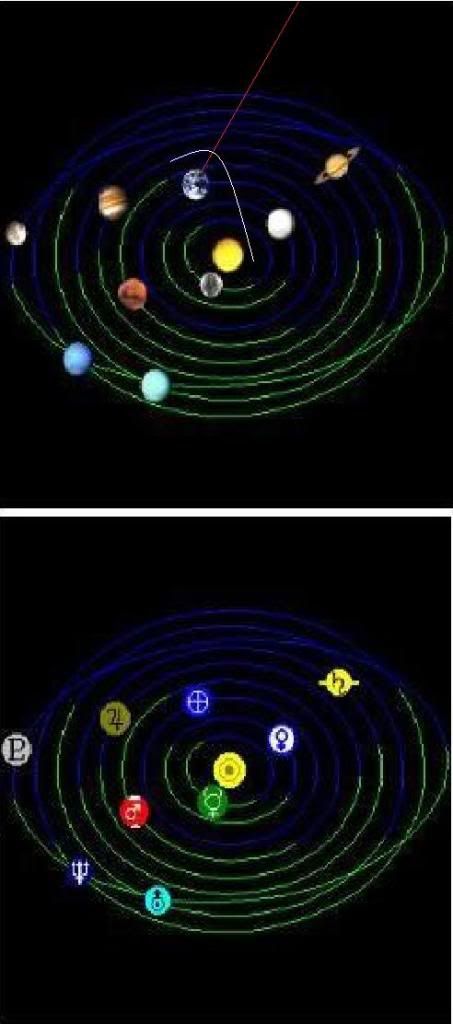 ALIEN COMET
As you can notice, this alien comet came from out of our solar system and had a clear shot to the sun with no other planets affecting it and exited our solar system also with no other planets affecting it but our own. This thing was the fastest comet EVER and the velocity perhaps made it escape our planets pull.
Pictures of the day after (reported to mufon):

Where I was laying:
http://www.mufoncms.com/files/6880_subm ... tching.jpg
Looking up when it came from the trees to the right of me:
http://www.mufoncms.com/files/6880_subm ... Zenith.jpg

The direction it headed:
http://www.mufoncms.com/files/6880_subm ... e3__NE.jpg
So a comet looks like the below. My comet did not have the visible ion tail; that means it was too far away giving the comet a more solid look.
So how does a comet become super white. Well, the simple answer is its heated-up by the sun. A meteoroid can not produce such white features unless it interacts with the air producing a white streak, but the object I saw was moving swiftly and naturally through the air as if there was zero gravity and no streak or tail (just a "tip" staying constant through its travel). Comets like Hale Bopp are made up of a
dark
surface (nucleus). A cometary nucleus is composed of rock, dust, and organic compounds (gaseous, liquid, or solid chemical compounds whose molecules contain carbon). A few types of carbon-containing compounds are carbides, carbonates, simple oxides of carbon and cyanides.
Some things to consider are: How far from earth is the magnetic field and gravitational pull until it weakens? Could Saturn have some affects? Also the "tip" (probably tail from far away) seems to coincide with the direction the alien comet was coming from in my solar system/alien comet depiction. This alien comet seems to come from out of our solar system super fast and the sun made it faster, giving it its "tip"/tail, and zooming by our earth undetected since it was so fast. Not comet has ever been observed to be that fast, But I saw it
Now it's a matter of getting the details and mathematical calculations down. The implications are astronomical. Alien Comets, where did mine come from
Last edited by
Scar7
on Thu Dec 02, 2010 3:53 am, edited 2 times in total.

---
Posts: 2184
Joined: Thu May 27, 2010 7:55 pm
scar7 wrote:On April 21st, 2007, 11:59-ish pm, I was on the computer when I felt like something was calling me outside to my backyard. Now that I think about it, I kind of felt like gravity was pulling me outside. I enter the backyard and lay on the concrete and I close my eyes for a brief moment to think to myself and then I open my eyes to a weird bright luminesce object that was ovalish above me. It was like no other, it was like the object was even able to contain its own light from being emitted outwards. As the object was swiftly moving from right to left, seconds into observing it I noticed it start to interestingly part into 3 total ovalish crafts still moving towards my left.
I immediately felt my body being overcome with something like no other. I have experienced adrenaline rushes before, like speeding down a road or sky diving, but this was 100 times amplified, I was instantaneously content and felt larger than life and death and the planet. As the objects continued to move, one started to move back and forth, back and forth, they made no sound and they were gliding through the air.
The light coming from the objects were still to my amazement so I had to find someone in my house to see what I was seeing, I run inside to get my teenage brother and was pointing out them to him but they were now at some distance where city lights take away from the night sky. My bro could not make them out, plus he was inside the house with lighted rooms and watching tv. After the event, I could not believe it what happened, there was an overwhelming feeling over me, it was as if I was being pulled in all directions. I felt like something had expanded in my mind and I had this sort of connection. Wow, I saw a craft so close over my head split into 3 deformed oval shape beautifully lite crafts moving in a way as if it was communicating with me. Endorphins have nothing on this experience. I felt touched by another level of consciousness. I went to bed and woke to my normal day, did my deeds and the gravity-like feeling/connection was still on me as strong as ever.
Around 10:30 pm I take my 2 teenage brothers to the backyard and we lay there looking into the sky and 30 minutes later an anomaly seemed to be occurring; a stationed blinking light high in the night sky, blinking for minutes at a curious rate. We saw the light and started to communicate with it. The light stopped and objects came flying down with no spectacular lights, it flew so close to us, closer than what I experienced the prior night, and it flew into a cloud. The only cloud in the sky, it was as low as the objects and the objects never left the cloud.
It happened again, the odds are astronomical, how, why, and what? So I recap with my brothers and one that I dragged outside the night before experienced the flickering light above us and us trying to communicate with it but missed the objects zooming down and into the cloud. My other brother experienced the flicker light and the objects flying into the cloud. I could not believe the feeling that I had so I started to document my experience of that day and the following days to come with this ufo experience, and minor clairvoyant happenings between me and my brothers.
With these two experiences I immediately started to call up the local news to the white house hoping that someone else saw what I saw. I remember calling Peter Davenport and him practically yelling at me calling me an asshole for prank calling him. I tried pretty vigorously to convince him that I was legit. He apologized and said that I called in the middle of crazy prank call frenzy and he simply told me to submit an online report; I did. I still don't know why he has that phone line.
So I have a binder folder with my week experiences, again nothing as spectacular of what me and my brothers saw, and I cant seem to find it. I know its around here because I saw it a couple of weeks ago. Well, the reason why I am posting this is because I feel like I have to. I feel like something big is about to happen with the earths ufo phenomenon but it needs our help. I will present some things (like a crop circle, my personal experience, & others) from the day I saw the light craft(s) in 2007 until now, which shows a connection to my experience. I think they left me with a formula for us to all have a massive sighting and hopefully me opening up a dialogue here and where ever fate guides me.
Awesome experience,Scar.How come you never told us this before?
I have sworn on the altar of God eternal hostility against every form of tyranny over the mind of man
- Thomas Jefferson
To be honest I'm not even sure what "alien" means. Alien to what? The universe is teeming with life.
---
redwoodrick wrote:

Awesome experience,Scar.How come you never told us this before?
Well, first of all, I thought it was earthbound because I learned that comets take a night, days or weeks to go through our skies. A comet shooting across the sky in one minute from my zenith is unheard of. My convictions did not want to consider a comet was that close or that far with a tremendous speed that does not exist in the books, and still does not. I still have work to do in calculating the size and speed, but the path of this alien comet is concerning
Even though I am not done with the first sighting, I might just dive into the second one, and third one in just 3 days in 2007. Then I got 3 other occurrences this September I have speculations about. 2 of them could be mistakes, even though the synchronicity of it provides so much meaning to the experience, but the 1 experience where something from 10's of thousands of feet in the air (or space
) could blind a person for 2 seconds without causing a nerve reaction is no mistake. Someone was next to me seeing it. What and why?
I speculate these comets are alive and they can interact with us somehow.

---
scar7 wrote:...
I speculate these comets are alive and they can interact with us somehow.
Or something else is going on. Possible killer comet comes, breaks up as soon as I make eye contact, and "alien spheres" come from the sky as me and others see it move into the cloud to never come out
W-E-I-R-D

---
Okay we get it,you can stop now.....
---
Related topics

Replies
Views

Last post