The deputies insisted on taking him to a hospital for an evaluation, according to the television report.

"We're going to take you to the hospital for an evaluation," one deputy says on the video. "You said if you had a gun you'd shoot yourself in the head."

McFarland said that statement was no more than hyperbole, reflecting how much pain he was in from his fall and the fact he was exhausted.

He refused to go and argued with the deputies. He told them to get out of his house and got up to go to bed.

That's when he was shot by the deputies, three times. The officers were yelling, "Stop resisting. Stop resisting," as he screamed unintelligibly while writhing uncontrollably on the floor.

His wife was pleading for the officers to stop, telling them McFarland had a heart condition.

John Scott, McFarland's attorney, told the television station it is "hard to imagine something this shocking could happen."

McFarland was arrested and charged with resisting arrest, but the charges later were dismissed. The attorney told the station the officers had no search warrant or any legal reason to enter the private home.

The station interviewed Dr. Byron Lee, a cardiologist, who said "the Taser has some real risks that if you can get Tasered in the right places, you can cause sudden death and cardiac arrest."

The station later reported when the sheriff responded to concerns about the incident.

The sheriff's office's written statement to the station said, "The decision to resort to the use of force is never taken lightly and deputy sheriffs (sic) undergo an extensive amount of on-going training to ensure those decisions are both appropriate and fall within the guidelines established by law and department policy."
''A man with nothing left becomes fully empowered, and he is the most unassailable weapon.''
http://www.youtube.com/watch?v=QmZ8B8u4CUo
---
Posts: 412
Joined: Wed Dec 09, 2009 2:17 pm
This is so awful!

This officer should be tazed in his balls for every day he's been a cop until he understands what it's like to be dominated, violated and being taking advantage of without any sympathy for his own humanity. Ugh!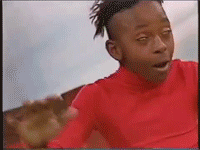 ---
It seems to me that more and more police officers do not seem to know where their authority stops and if they do they choose to ignor it for what they perceive as the greater good. Very sad, it is up to us to learn what they are allowed to do and not do ( knowlege is power and all that ).
It may not help you in a given circumstance but if YOU know their limitations you will have redress through the courts. If a policeman breaks the law in the course of his perceived duties he is as accountable as any other comminting a crime but If YOU dont know your rights they may be trampled in that very proccess. Tazers have been and continue to be introduced accross the globe as an less lethal option than using a gun and is supposed to only used as an alternative to shooting a suspect but what is happening is that tazers are more and more being used as a torture device to effect compliance. If they were using cattle prods instead of tazers whould we as the public approve of there use. I DONT THINK SO
---
That was fucking hilarious!
---
Related topics

Replies
Views

Last post