I'll keep those links, they are shipping outside the US too, thank you.
But if I find E-Cigs in a drugstore where I live, is there something I should pay attention to? How can I know that it's a good product?
---
Posts: 14696
Joined: Thu Jul 31, 2008 3:45 pm
Location: Chicago
Kaarmaa wrote:

I'll keep those links, they are shipping outside the US too, thank you.

But if I find E-Cigs in a drugstore where I live, is there something I should pay attention to? How can I know that it's a good product?
This is the only one I've used. I did a lot of research before I got it. It's the best brand out there.
It produces as much vapor as it would if you took a drag off a smoke.
I don't know why some of these morons in here are saying its plastic. It's not. It's fuckin metal. Dumb people in this forum.
#FuckBlackLivesMatter
---
Posts: 14696
Joined: Thu Jul 31, 2008 3:45 pm
Location: Chicago
#FuckBlackLivesMatter
---
Spock wrote:Think I'm going to try this Volcano Inferno kit...

$80 but found a 10% off first order coupon kit

Any advice on this?
Reading on the US forum 'ECF', there are reviews of the Volcano Inferno kit here:
http://www.e-cigarette-forum.com/forum/requests-opinions-reviews/328426-volcano-inferno.html
I've never used one, but it seems people generally regard the Inferno as quite a good first mod, but mention it is very similar to an Ego mod, but costs more.
I have a Stainless steel, variable voltage Provari, (V1) and while it cost me a fair bit from the US over a year ago, it's been worth every penny.
Also have a customised 'Bolt' mod, which is a basic aluminium tube mod with a metal manual push button and that's about it...just whack a battery in, add a cartomiser (or clearomiser (CE2), atomiser, Vivi nova tank, vision tank (CE5)..hang about, pictures are going to be helpful here ya go...sorry for poor quality photos, was using my phone camera.
These are my mods and the batteries they take...for size reference, the smaller blue batteries are exactly the same size as a standard AA alkaline battery.
From left to right, they are:
Provape (USA) Provari (stainless steel, Variable voltage)
Provape (USA) Provape 1 (Stainless steel, standard tube mod)
The 'Bolt' (Aluminium, straight tube mod, upgraded metal switch)
The 'Argento' (Aluminium, straight tube mod, ego & 510 threaded connectors for both ego and 510 devices)
The 'Nose hair trimmer' (DIY tube mod, made from £1 store nose hair trimmer)
The 'Torch mod' (DIY tube mod, made from £1 store led torch)
Mods are easy to build yourself...all you need is a housing for a battery, a switch to activate and a threaded connector to screw in the device of your choice (most popular device threads are '510' and 'ego' threaded devices, adapters are available cheaply to use alternative threaded stuff)
Here's a small selection of devices you can choose to screw onto your mod to vape the juice with:
These screw onto the top of the battery mod tube...either a '510' threaded connector or an ego type is shown.
From left to right:
510 dripping Atomizer (drip 3 or 4 drops from juice bottle, replace mouthpiece and vape..then repeat.
510 Atomizer (drip juice into poly wadding inside mouthpiece, reinsert and vape)
510 CE2 Clearomizer SS body (fill the SS tube with approx 1ml juice, replace silicon bung and vape)
510 CE2 Clearomizer small sized plastic body (as above, but you can see juice level as you vape)
510 CE3 Smokimizer (like a CE2, but longer and has a heating coil near the bottom - not too great)
510 CE2 XL Clearomizer (as CE2 above, but longer tube allowing more juice so less filling up)
510 Cartomizer (SS tube, wadding and atomizer coil inside tube, fill with 1.4ml juice and vape or use in an aftermarket custom made 'carto-tank' which is a great combo and what i mostly use)
510 Atomizer (High voltage atomizer)
Ego threaded 'Vision' tank (like a CE2 with a larger tank and better design, holds 2ml juice)
510 CE2 XXL (CE2 design, but extra large tank..this design didn't cut the mustard and is defunct)
Ego threaded tank atomizer (SS body, plastic tank doubles as the mouthpiece, holds 2ml juice. OK-ish to use, but not fantastic)
510 Custom built repairable dripping atomizer (bit dated now, but is a great device, huge throat hit)
510 Custom built repairable tank atomizer (bought cheaply online, OK-ish, but not fantastic)
Bottom row are custom made 510 Cartomizer tanks.
Left is my SS end capped polycarbonate XL cartomizer tank, this is what i use everyday on my Provari.
Works flawlessly, and is dependable. Bought from 'siam mods' in the UK, but many models and vendors are available. Holds about 5ml of juice and that lasts me all day long without topping up the tank...cartomizers generally last about 3-4 days in this tank.
To the right are several of my cheaper tanks..the taller one is designed to take XL size CE2 innards.
This is just a small selection of what 'business end' devices you can choose to screw onto your battery tube mods..and more is coming on the market every week.
Once you get into vaping properly, it's a good idea to order your juice and devices (and mods) directly from China. This makes vaping VERY cheap with prices being around half of what they are from vendors in the US or the UK.
---
Posts: 1292
Joined: Sun Sep 16, 2012 12:21 pm
Location: "In life's litter tray......"
This article (link at bottom of post) about electronic ciggies is quite interesting, the question being:
Most living Americans had never before seen a cigarette advertised on television - they were banned in 1971.

But the electronic cigarettes fall outside that law, since they contain no tobacco. That is just one way they fall into what one anti-smoking campaigner calls a regulatory "no man's land".
I think the debate is now on about whether they should be advertised on TV.
More here:
Electronic cigarettes have exploded in popularity in the US since they first appeared on the market in 2007. Blu is just one brand, with NJOY, SmokeAnywhere, Joye eGo, and many more also available.

Their appeal stems from perceptions - as yet untested by science - that they are safer than tobacco cigarettes and can even help smokers kick the habit.

And because they contain no tobacco, the e-cigarettes seem exempt, for now, from ever-stricter public smoking bans.

Since their emergence onto the US market, US sales have risen from $5m (£3.1m) to an estimated $250m, according to UBS estimates.

Amid the explosive growth, smoking opponents are eyeing the devices warily.

"We know that smoke-free laws encourage smokers to try to quit," says Danny McGoldrick, vice-president of research at Campaign for Tobacco-Free Kids.
I suppose the bottom line, is will they encourage people to smoke the real thing?
Source:
http://www.bbc.co.uk/news/magazine-20583902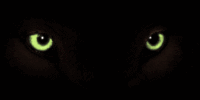 ---
Hey morans! I quit smoking two days ago, not weed I will never quit that. Funny story, I got shitfaced and I dont even drink, but I was out of weed and I have to go to the neighbouring town to get it and that wasnt an option thanks to a massive snowstorm sweeping in during that night, so I bought some beer because that is atleast in walking distance from my home, and my girlfriend likes to drink, a LOT..
Anyho I been off and on with my medication and I wasnt really stable that night so I called up my sister in laws girlfriend and asked if she wanted to, you know get it on with a man for a change, this did to my drunken surprise not sit well with her, and she told my sister in law and she told my girlfriend and then the circus came to town!!
I woke up last night, 24 hours later, axe marks on two doors, handles hanging, car is missing from my garage, snowshowel broken on the street, my melted phone in a puddle on the floor.
I have faint memories of doing all these things except for my car, my girlfriend took it, and I realized why I dont drink, I even called the emergency number and screamed at them to plow the road outside my house, hey I pay taxes.
To cut to the chase, I have quit smoking, and that feels awesome!
---
I'm trippin' on the eCig subculture of vapor nerds. These guys are HARD FUCKING CORE serious about their vapor.


Guess I'm about to become one.
Around conservatives I sound like a liberal, and around liberals I sound like a conservative.
---
I've been living under a rock for a number of years by the sounds of things.
Honest to god, I have never even heard of Electronic Cigarettes. I'm a smoker and have been for years. I smoke 20 - 30 cigarettes a day and it costs me at least $140 a week.
Finding this thread is like "WOW"
I've always smoked Winfield RED 25 apart from when I was like 14 and brought packets of Black and White for a while, simply because I wanted to have a chance at winning $10 that was supposedly in some packets!
Yes, stupid..stupid..child back then, cause little did I know I'd become addicted in the years to come and would end up spending a whole lot more than that mere $10 I was trying to win way back in the day.
So....where to start??? Can I buy these E-Cigs at the dairy? You know, just for a trial run?? And which brand will give me the same satisfaction that my Winfield Red does? To be honest, I do enjoy my ciggys, I enjoy relaxing with a hot (or cold) drink and puffing away on my ciggy. Good stress relief for one in my situation too, trust me!
Advice please!!
---
Spock wrote:Which e-cigs do you guys suggest? (I realize the OP was just a one time spammer, but I'm interested in this).

I purchase "Blu" about 2 years ago, and they didn't yield much of a vapor and the battery was crap, not to mention not enough nicotine, but I have heard many success stories, I just want to really trust that the next product I purchase will not be a waste of money.

I wish I could sample different brands to see which one I like best.
i tryed e cigs, i bought the ones yoiu throw out after its empty those were great so i bought the rechargable ones and they stunk they have huge air holes and i barely get steam off of them so i now bought like 6 types of rechargable ones all have the same issue, so i gave them to my mom and she quit smoking. so its all about the person, for me it did not work but the same product helped my mother....
kin, they got vapor bowls now, you still use weed but fire does not touch the weed it heats it and releases thc in the vapor.

My YouTube Channel :
https://www.youtube.com/channel/UCPmp_ByJdC5zkBQQmCr7EUw
---
Spock wrote:Think I'm going to try this Volcano Inferno kit...

$80 but found a 10% off first order coupon kit

Any advice on this?
i have one similar to this, the cool thing is after you vapor your weed, you remove the weed from the glass chamber and it turns a yellowish color and yes you can resmoke it with fire and get ripped too, so say a 8th last you 3-4 days, if you vapor it for 3-4 days then resmoke it after with fire you can make a 8th last 6-7 days

My YouTube Channel :
https://www.youtube.com/channel/UCPmp_ByJdC5zkBQQmCr7EUw
---
Related topics

Replies
Views

Last post