these are epic fails, bet you can't turn this off once you start watching lol



My YouTube Channel :
https://www.youtube.com/channel/UCPmp_ByJdC5zkBQQmCr7EUw
---
Posts: 1297
Joined: Sun Sep 16, 2012 12:21 pm
Location: "In life's litter tray......"
Epic failures have been around for some time.....
Take this one for instance:
Today is the 100th anniversary of Franz Reichelt's attempt to fly in Paris on the 4th February 1912. His choice of venue to demonstrate his solo flying contraption? The Eiffel Tower. The results? Not good.
A Taylor by profession, Franz Reichelt decided to the join the birds on February 4th, 1912 by jumping of the Eiffel Tower using his own creation to fly.
And it was all captured on film.
http://britishpathe.wordpress.com/2012/02/04/franz-reichelt-day-february-4th-100th-anniversary-of-eiffel-tower-death-jump/
http://en.wikipedia.org/wiki/Franz_Reichelt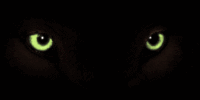 ---
Related topics

Replies
Views

Last post