these are epic fails, bet you can't turn this off once you start watching lol


HONORI­FICABILI­TUDINI­TATIBUS

Remiel
VULCANIC PNEUMONO­ULTRA­MICRO­SCOPIC­SILICO­VOLCANO­KONIOSIS
---
Posts: 1231
Joined: Sat Sep 19, 2009 1:55 am
Then how about this latest disaster in music. ok granted she can actually sing (more or less) and seriously needs to get out of that (whatever the hell... if you can call it that) style.
If they were novelty songs, put it up there with the chipmunks, but even then the chipmunks had some class back in the 1950s.
First it was about a day on the calender.... NOW its a holiday. Do people actually go bouncing around the room when these sorts of things come up.?
Wow... all I can say is
"Increase the dosage lady!"
Quote............
INSIDE EDITION tracked down the girl who uses a turkey leg for a mic in what some are calling the worst song ever.
Nicole Westbrook from Los Angeles sang her Thanksgiving song for us. The seventh grader has become an overnight YouTube sensation with 6.3 million views.
"I never thought in a million years that I'd have that many views on YouTube, or ever be on iTunes," said Westbrook.
She took us inside her bedroom where she filmed the music video.
"The video was so much fun, I actually got to shoot part of the video in my own bedroom on my own bed," she said.
The Thanksgiving song brings back memories of the tune that used to hold the title of worst song ever—"Friday" by Rebecca Black.
And get this—the same guy who produced Black's song put together the Thanksgiving song, and it's getting just as many haters. One YouTube poster writes "This is what's wrong with America."
Westbrook said, "Sometimes, I think I should read the comments, but I don't."
She's just focused on having fun singing all about Thanksgiving.
quote............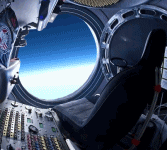 ---
Posts: 1093
Joined: Sun Sep 16, 2012 1:21 pm
Location: "In life's litter tray......"
Epic failures have been around for some time.....
Take this one for instance:
Today is the 100th anniversary of Franz Reichelt's attempt to fly in Paris on the 4th February 1912. His choice of venue to demonstrate his solo flying contraption? The Eiffel Tower. The results? Not good.
A Taylor by profession, Franz Reichelt decided to the join the birds on February 4th, 1912 by jumping of the Eiffel Tower using his own creation to fly.
And it was all captured on film.
http://britishpathe.wordpress.com/2012/02/04/franz-reichelt-day-february-4th-100th-anniversary-of-eiffel-tower-death-jump/
http://en.wikipedia.org/wiki/Franz_Reichelt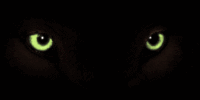 ---
Related topics

Replies
Views

Last post