Shaggietrip wrote:

This is nothing new. Have i followed this entire thread? NOPE. Dtv is about as social media I get. But wait there is one other social media... The damn TV. This crap has been going on for decades. You think this is some revelation you are all having. Well I will be the prick and tell ya...dont be a dumbass. Experiments chemical,frequency,programing,propaganda has been well lets say going on for eons. Dont everyone act shocked and pissed off like an idiot. If you wish to have twiiter,facebook a cell phone debit,saver card from local store ect then deal with it.

Or keep thinking you control your life and the happenings around you. To achieve that go find a cave.

Edit: forgot to add... Not that far off topic

Ruttie 2

[url][url]https://www.youtube.com/watch?v=P8lncNdBzDA[/url][/url]
I like you.
---
Facebook bias towards terrorism shows how they are propaganda arms like the media.
Please erase Facebook now, it just spies on you all day and listens to your microphone too.
This article makes a good point of how social media like scumbook and twatter
seem to go out of their way to help terrorists but censor the public?
http://21stcenturywire.com/2014/08/30/i ... barbarity/
ISIS dot com: Social Media Barons Are Pushing the New Barbarity
Andrew McKillop
21st Century Wire
Something stinks in the upper echelon of the mega media barons.
Isn't it interesting how Facebook bots will censor certain political posts, or how your page can be pulled down for a remark someone behind the communitarian curtain claims is 'offensive', while jihadist and ISIS terror gangs are allowed to openly use the same social media platforms like Twitter and Facebook for recruitment, 'martyr selfies', marketing, T-Shirt sales, and to post murder photos?
If only the problem ended there. Something much deeper, and much more insidious is going on behind the doors of Silicon Valley, Hollywood and CIA meeting rooms, or maybe not – they tell us this is simply progress. New and dark cultural features are being unleashed into the minds of the public via the War on Terror, and it's all for profit…

Any kind of theater needs trained and rehearsed actors, and the Internet geeks are supplying the training – for psychopaths. Already today, the standard ISIS decapitation showtime features a hooded executioner, with a Guantanamo jumpsuit for the victim, and of course the rusty knife. The script is standardized – and more death shows are promised. The social network providers will be there to make it happen!
Full article in above link.
Facebook thinks this is ok but talking about who sponsors isis isn't?
http://braboco.files.wordpress.com/2013 ... -page2.jpg
http://ibrabo.files.wordpress.com/2014/ ... -state.jpg
Facebook actively helping isis recruit terrorists. Well done scumbook, working hard for
their zionist masters.
If you don't want to be censored on facebook then help out the zio terrorists.
Live by the Terror, Die by the Terror.
---
http://lowtechlifestyle.org/facebook-cl ... rt-hurdle/
Facebook Class Action Suit Attracts 60K Users As It Passes First Court Hurdle - See more at:
http://lowtechlifestyle.org/facebook-cl ... XUvV0.dpuf
The suit currently covers a range of allegations over data usage and privacy: Data use policy which is invalid under EU law The absence of effective consent to many types of data use Support of the NSA's 'PRISM' surveillance programme Tracking of Internet users on external websites (e.g. through 'Like buttons') Monitoring and analysis of users through 'big data' systems Unlawful introduction of 'Graph Search' Unauthorised passing on of user data to external applications - See more at:
http://lowtechlifestyle.org/facebook-cl ... XUvV0.dpuf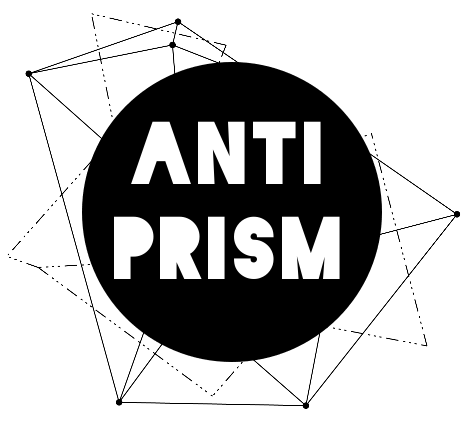 http://cdn0.dailydot.com/cache/37/5c/37 ... 8f4bc7.jpg
Live by the Terror, Die by the Terror.
---
It's been a while since I've posted. Zio spock sickened me much with his zio
hypocrisy in recent months.
Anyway, looks like facebook is working hard to ban alternative media.
Now facebook will be adding more flagging options to help the hasbara like spock
and his mates at the tel aviv hasbara university close down real news and
not state sponsored zio corporate cia propaganda news as we usually see,
Now the zio's will just have to flag all alternative news and Scumbook will
oblige immediately by removing the alternative news.
But of course all the state sponsored zionist lies will remain intact and the
zionist isis webpages full of propaganda and jihadi recruiting will remain
and I imagine that flagging isis pages will do nothing since zionists love
to help terrorists by arming aiding and abetting them.
http://www.hangthebankers.com/facebook- ... ive-media/
Facebook to increase censorship of alternative media

Facebook said on Tuesday it has taken steps to clamp down on "hoaxes" and fake news stories that can spread like wildfire on its 1.35-billion member online social network.

Facebook cited stories about dinosaur sightings and research supposedly proving the existence of Santa Claus as examples of fake news stories.
Facebook said "satirical" content, such as news stories "intended to be humorous, or content that is clearly labeled as satire," should not be affected.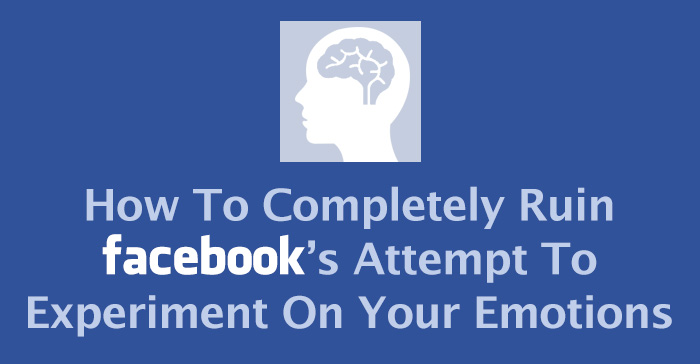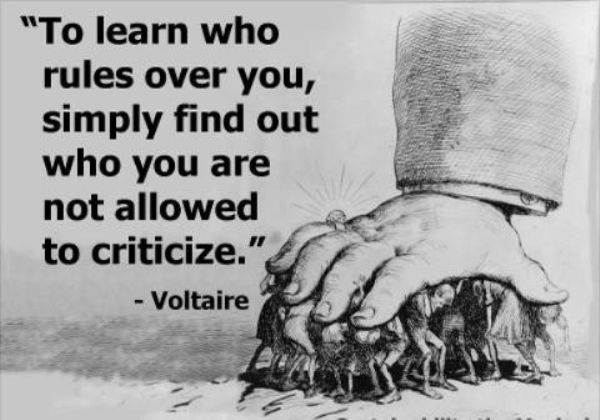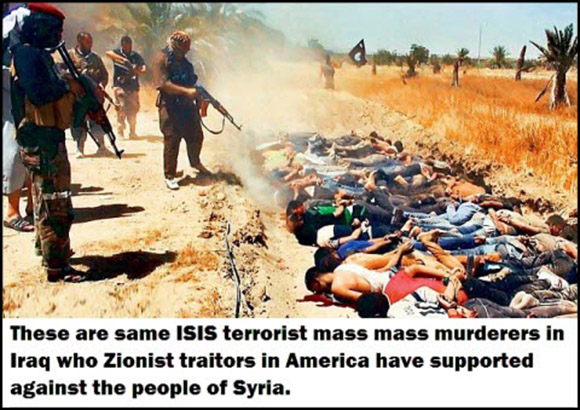 Live by the Terror, Die by the Terror.
---
Related topics

Replies
Views

Last post