---
animus131 wrote:

dlslith wrote:reminds me of the reversing falls in New Brunswick. They go upwards.
[youtube]Ce0WAjstA6c&feature[/youtube]

Do they have jet-boat rides there?

I think I've been there before, but my mind is kinda... hazy... about it.
Yes they do.
---
Posts: 416
Joined: Tue Jun 09, 2009 9:14 pm
Location: Gone Fishing!
It's all an illusion.
The waterfall is impossible to construct. Take a good look at the base. The two towers are aligned with the base along it's length and the waterway joining both towers go from side to side. It's an impossible construction made by computer graphics. A bit like the never ending staircase.
It's not physically possible to do this without some cgi trickery.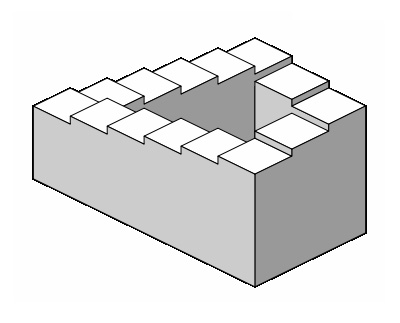 Remember this day and prepare yourselves for it is a time of great revealing.
For when it arrives, mankind will finally know the truth about everything.
---
nilm33 wrote:Ive yet to google how this is done. Kind of liking the mystery of it all for now
If you look at the bottom right of the video, there is a drawing that seems to show the illusion (or is it an an illusion.....I'm not so sure)
"Just when you thought it was safe to go back in the water....."

Bob Caron...." Don't be afraid to die....it's beautiful!

I'm getting the fuck out of Dodge!! Edit: I am now safely out of Dodge!
---
Posts: 12
Joined: Mon Oct 25, 2010 8:23 am
I think the whole thing is cgi, except the first part, it doesn't make a shadow...maybe
---
Related topics

Replies
Views

Last post